What is trans-seasonal dressing anyway?
Simply, it's wearing the same garments the whole year around, through each of the seasons. It's also particularly useful when the seasons are changing, from winter to spring, and summer to autumn. When the mornings are chilly but the days are warm, as it relies on layering garments that can be taken off, or put on.
Living in a temperate climate (like I do here in Melbourne) means that I can get more wear out of many of my garments the whole year around. Yes, I've got woollens that I wear in winter and not summer, but many items like dresses can be layered to work in winter, and then worn through spring, and the not so stinking hot summer days and into autumn quite easily.
When you're looking for a versatile trans-seasonal item, think about the weight of the fabric being neither particularly heavy or light. In winter adding layers to a really lightweight fabric item will not look quite right as the fabric speaks of a different season. So look for those more medium-weight fabrics that are opaque for your trans-seasonal items.
Trans-seasonal items make your wardrobe more sustainable and versatile too, which is a win for both you, your purse, and the environment.
This Motto dress which is a medium-weight stretch jersey is a good example of a garment that can be worn in different ways over different seasons.
Dress with a White Cardigan
By layering a lightweight cardigan over the dress, this is perfect for a spring or summer's day (of course I can take off the cardigan if the day gets too warm).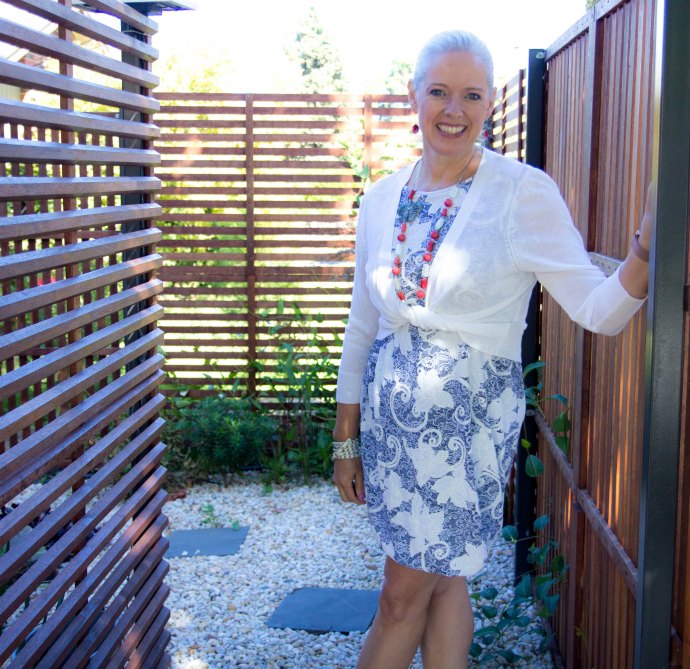 You'll notice that the cardigan is a little sheer, and so ideal for the warmer months of the year.
By layering this sleeveless dress with a white cardigan, that light colour is more summery in feel as well.
Dress Over Jeans with Navy
Alternatively, when it's cooler weather, I can layer the dress over a pair of jeans (wearing it as a tunic rather than as a dress), I can wear a long sleeved tee under the dress and then a cardigan or jacket over the top for added warmth.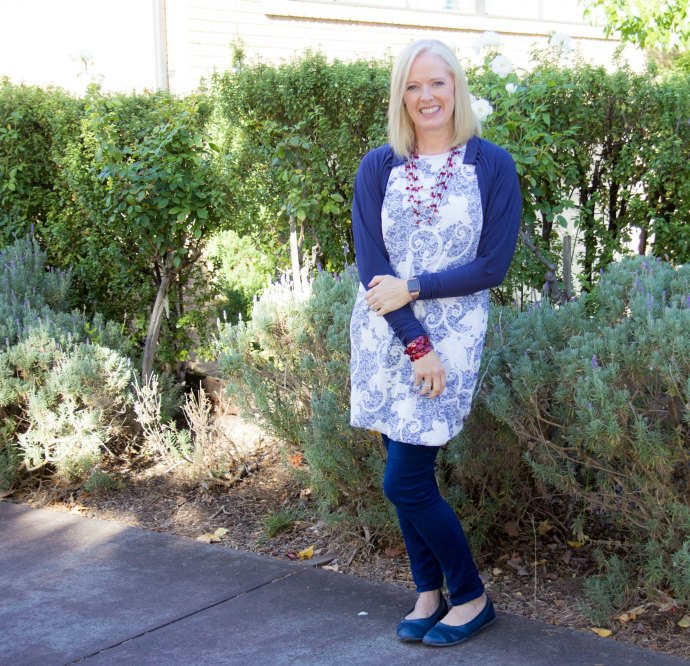 I love this Alfia Galimova cardigan for its split back feature, that makes it unique and a total stand-out piece.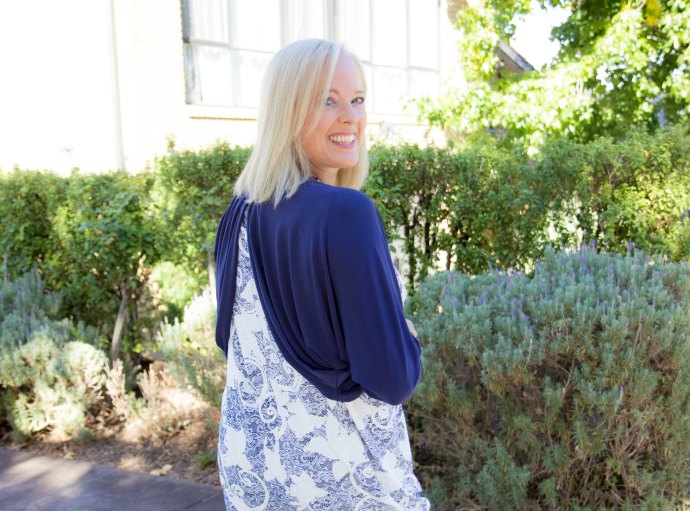 Teaming the dress with its navy blue gives it a cooler weather feel too.
Do you wear your dresses in multiple ways over the seasons?
More Trans-Seasonal Dressing Tips
Creating a Trans-seasonal Capsule Wardrobe Using a Column of Colour