Autumn in Melbourne can be hot and cool and as we move through the season the mornings are cool and crisp while the days heat up, so layering is often key.
Fabrics that are more trans-seasonal are also good, nothing too heavy and hot or itchy, nothing too thin and summery.
Green and White with Indigo Jeans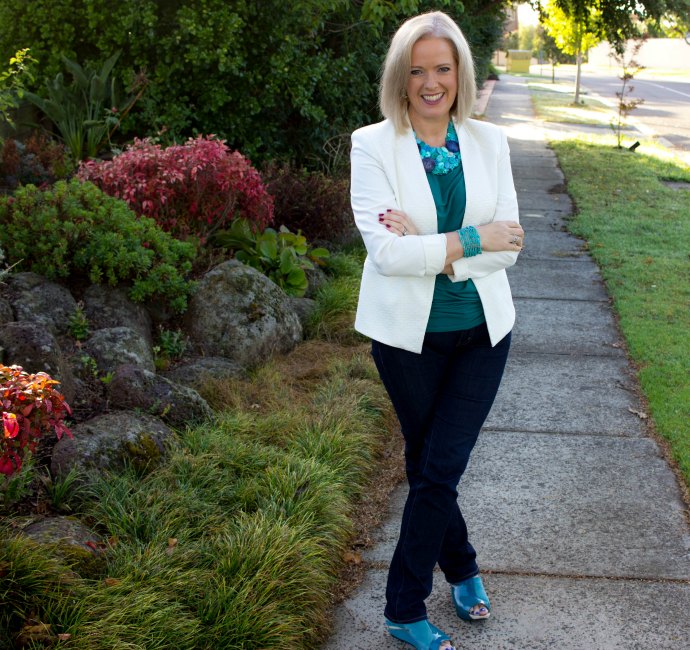 .
Jackets are a great way to add warmth in the morning and can be easily shed as the day warms up. For me as white is my new black (cos they are a great hair enhancer for me), white jackets are now a staple of my trans-seasonal wardrobe.
Column of Navy with Teal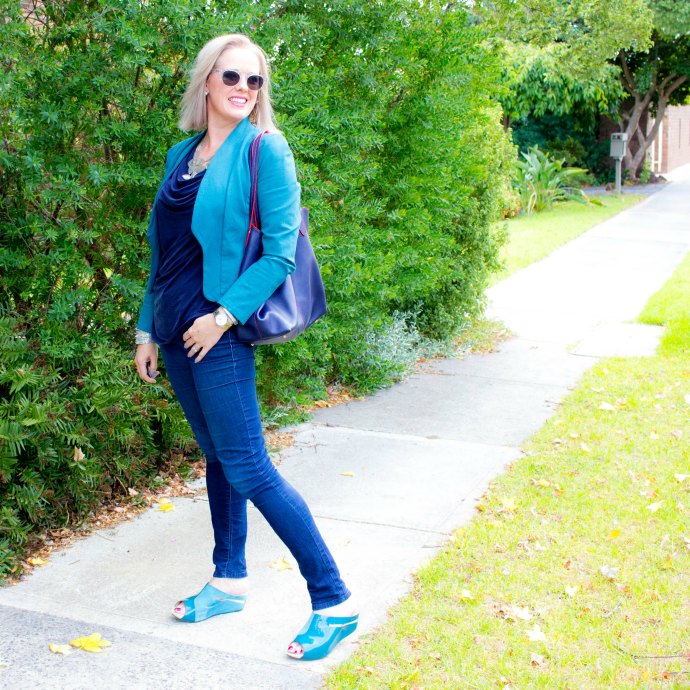 A column of colour is such an easy way of creating a long slimming silhouette. Adding the teal jacket and shoes (Tsubo) creates a good colour contrast for me and also the right value contrast.
Black with Sparkle and Leopard Print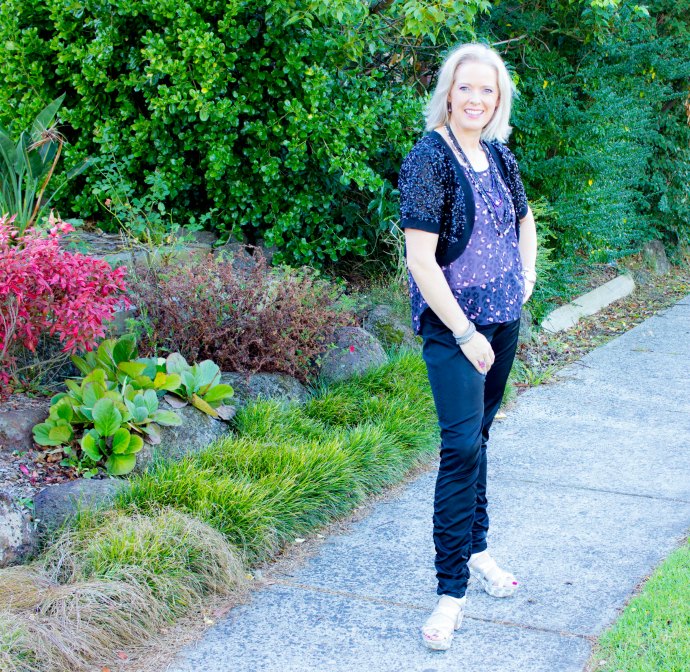 I've not bought anything new in black for years. But I still own some and get it out every now and again. To make if feel lighter and easier to wear with my light value colouring, I keep my black tops more sheer and wear a light cami underneath to lesson the severity of the darkness of black. See through fabrics in a light weight are much easier to wear than heavy dense opaque ones when you have light value.
I also find that black with sheen creates a lighter feel than a matte black fabric, hence the sequins and pants with sheen (plus they work with my own natural level of sheen).
Denim Jacket over Faux Fur Textured Vest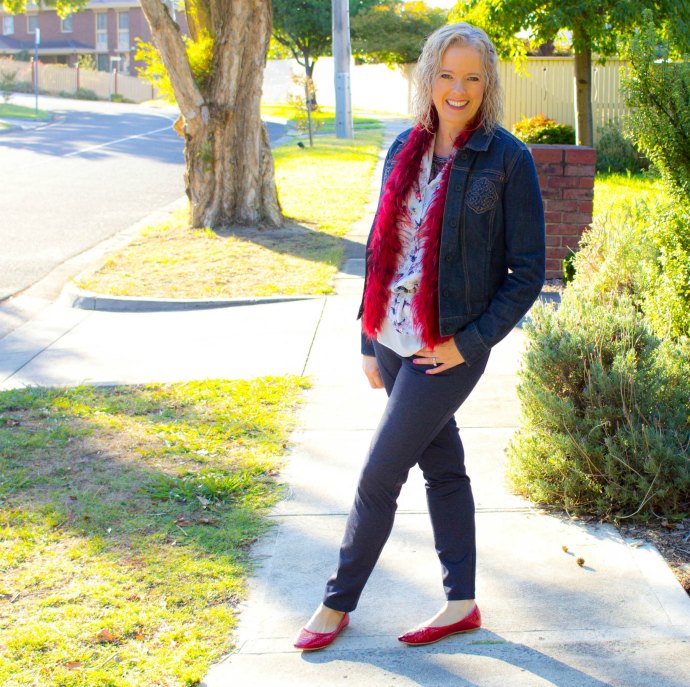 My hair is naturally wavy and to give it a break from the hairdryer, I sometimes wash and wear wavy. When I do this I like to add more texture to my outfit to create harmony so this textured furry vest worn under my denim jacket adds that element of fuzz that compliments my wavy hair. Adding the red shoes (Scarlettos) adds a pop of interest to the outfit and ties the red elements together.

More Style Tips on Choosing Textures
How You Can Use Your Hair Texture to Determine the Fabrics You Choose