Basics are the staples and hard workers of your wardrobe. They often provide the canvas for an outfit.
Basics are the plain pieces that are the supporting acts of your wardrobe. They are the simple, the plain, the unadorned tops and bottoms that allow you to create many outfits from fewer pieces. They are the basis of an outfit.
But do basics have to be boring and plain? Completely unadorned? Should you go for the plain or the more interesting basic? This is the topic of Jill Chivers of 16 Style Types and my podcast episode which you can listen to here. How do you choose the right kind of staple garments to suit your style?
Should You Look for Detailed Basics or Completely Plain Ones?
If you like to accessorise with lots of necklaces or scarves, or if you like to layer tops in multiple ways. You may find that a plainer basic is the way to go. That way, you will find it easier to do this.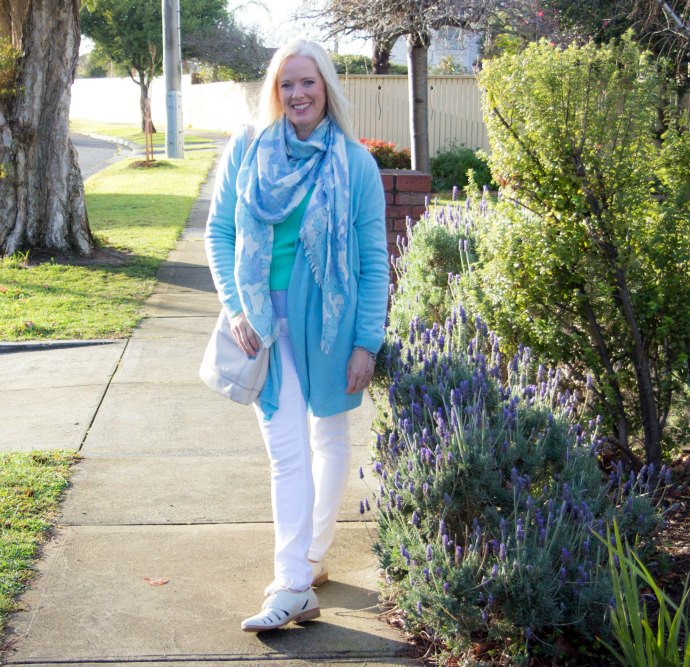 For example, I own many plain long sleeve knits – like this green jumper – which I accessorise with scarves and jewellery.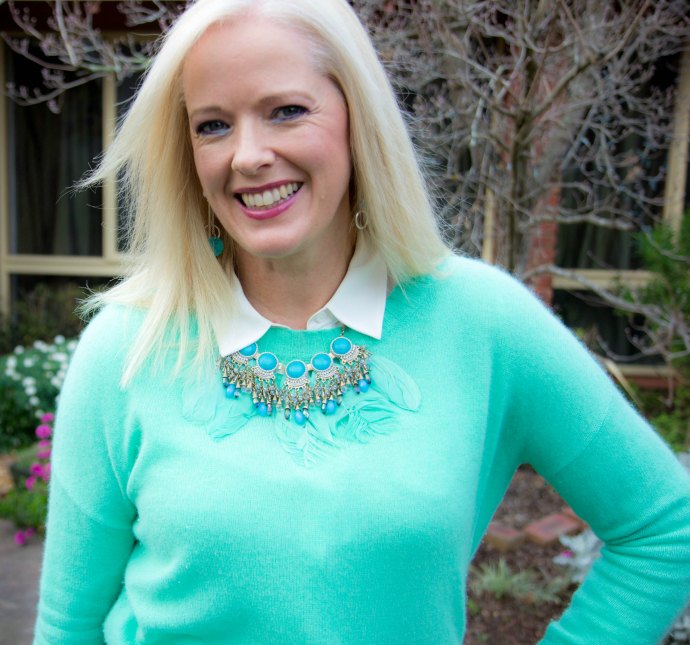 If you dislike accessorizing then you need detailed basics, you need to find the detail and interest in the clothing so you don't have to add more to make the outfit more interesting and exciting.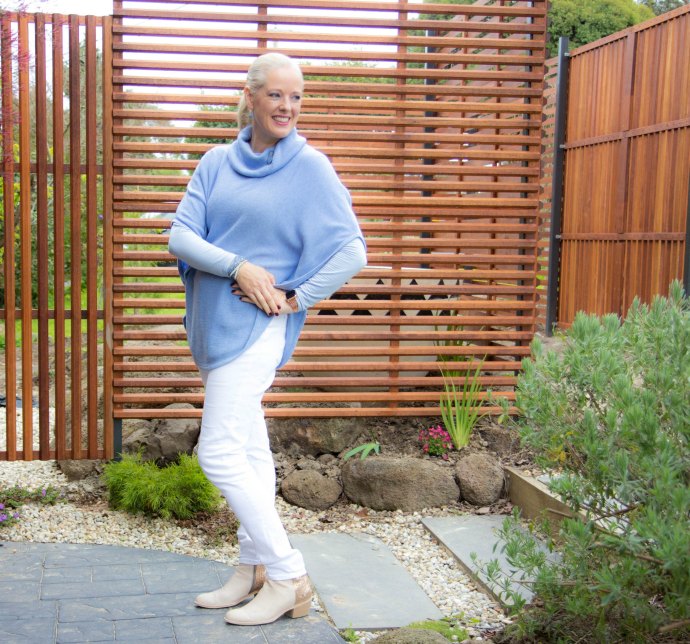 For example, this blue poncho knit top – I can't put a jacket over it and its roll neck means it's not so good for scarves – it's still fairly plain in its execution but it's not a boring basic.
What's the Season?
In winter, I like to layer multiple long sleeved tops (in cotton/elastane and then merino wool) over each other, as I get very cold easily and need many layers to stay warm. This means my winter tops need to be more plain and simple in their construction. I have a range of different colours, but in the same style (I don't buy every colour, but I do buy every colour that suits me!).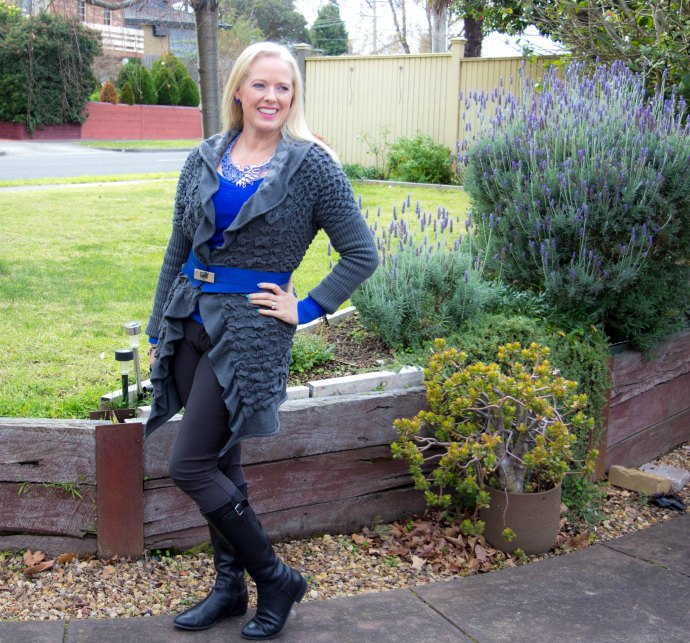 I then can add in a gorgeous scarf or statement necklace which adds the detail and interest to the outfit. By having tops I can layer over with jackets and are the backdrop to necklaces and other details, or a patterned skirt (which I like to wear as straight skirts suit my shape, but can feel very "corporate office" if they are in a plain neutral).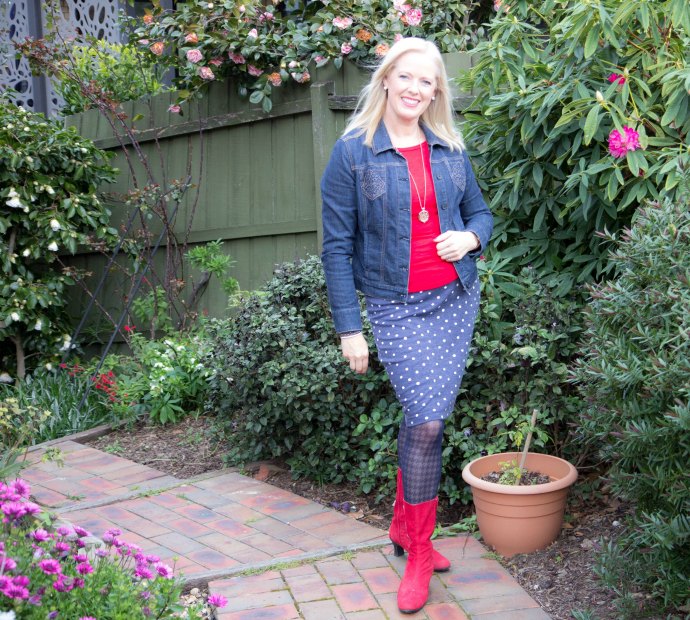 Or I can add a statement jacket that includes the detail and interest to the outfit.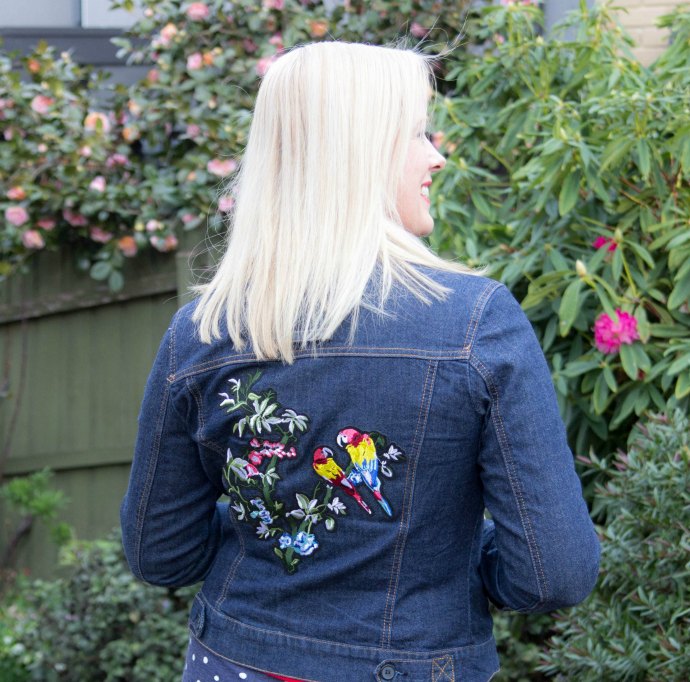 In summer, when I don't want to layer as Melbourne is very hot, then I look for interesting tops that have built-in detail so that I don't have to add an accessory or a 3rd piece of any sort if I don't feel like it.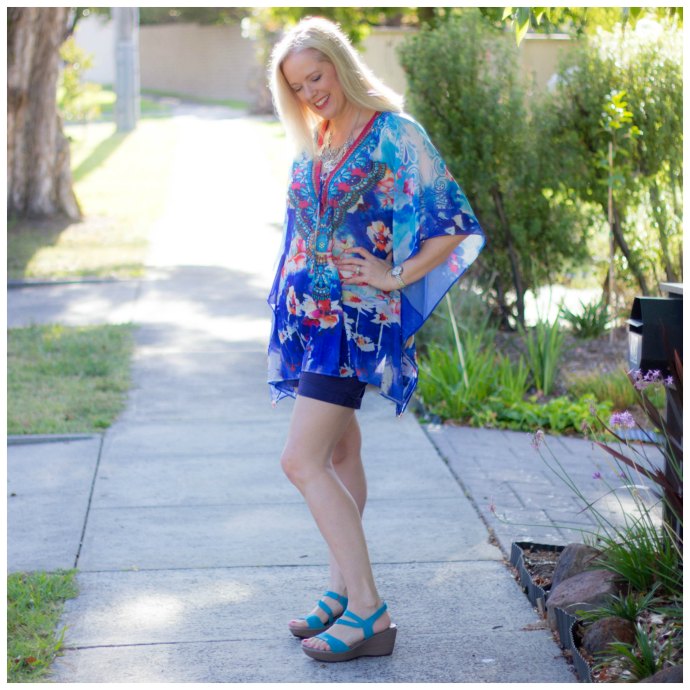 For example, in summer I'll never wear a completely plain tee – it's just too dull. Instead, I find tops with pattern, interest or detail built in so I don't have to add so much to my outfit.
What's Your Personality?
If you have a more unique style essence – you enjoy the more creative, quirky, different or individual style. Don't get stuck with boring plain basics as you'll end up with a wardrobe of "It'll do" clothing that doesn't inspire you or make you happy (or feel stylish).
One person's clean, understated elegant basic is another person's dull and noteworthy basic. There is no one right answer except to know which is you – clean and understated or more complex and details – is to know your own style essence (which you can discover with your 16 Style Types Report) as it will indicate to you which is more likely to appeal to you and work best in your wardrobe.
Do You Need to Recategorise Your Garments?
For some, every item needs to have an interesting element otherwise the whole outfit may feel dull for you. You may own items already that you had thought of as the 3rd piece, but they are too understated for you to be your heroes. If this is the case, then why not recategorise them in your wardrobe to "basic" and then add another garment or accessory as your statement piece so that you no longer feel bored by that garment.
Are You Just Bored?
Sometimes wardrobe dissatisfaction can come with boredom from having seen and worn the same garment many times. It may be an amazing and fabulous piece, but you're just bored by it – as they say, familiarity breeds contempt. So instead of getting rid of it, why not rest it, pop it away and don't look at it for a while, don't wear it and then see in a few months if you still feel that way about it.
I think this is why many of us enjoy the change of seasons as it allows us to wear more different clothing as by the end of one season we are mentally bored with what we have in our closet this current season and want to wear something different. The changing of the seasons allows us to do this naturally.
Another consideration is if you are an "options" person or not. If you have tried to limit yourself to a very small wardrobe (or wardrobe capsule, minimalist in some way) this may not be right for you as you get too easily bored by wearing the same things over and over (and before you do throw it all out to go for a capsule – please do read this post!). I have learned that capsules and minimalist wardrobes are fantastic for some, and a nightmare for others.
Take Action to Find Your Best Basics
Look at the basics – the supporting acts – that you wear a lot, and enjoy wearing – notice, are there certain details or elements to these garments that they all have in common?
This will give you a much better understanding of the style elements of your best basics and what is going to be a good or bad purchasing decision in the future.
More Tips on Finding the Right Basics and Staple Garments For You
Choosing your Interest Pieces and Adding Statements to Make Your Outfits Fabulous

Linking up with Visible Monday, Style with a Smile, Not Dressed as Lamb, Shoe Nudge, Top of the World