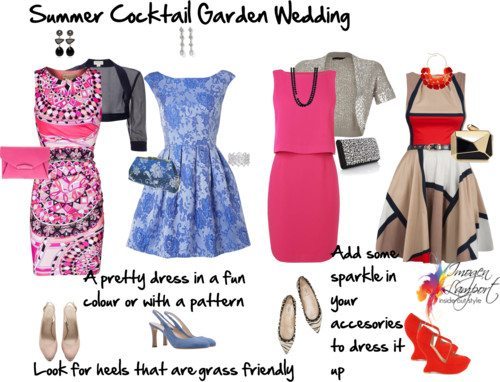 What is appropriate to were to a summer wedding- garden ceremony with cocktail reception? Emma
A summer garden wedding is crying out for a pretty frock. The cocktail reception says, 'dress up, not down'.
Key points:
A knee length dress (cocktail length)
A small clutch handbag – leave your regular everyday handbag at home and downsize
Grass friendly heels – stilettos will sink into the grass
Colour – this is summer, this is a wedding. Wear lovely colours and patterns.
Accessorize with some sparkle – this will dress up your look for the 'cocktail' element of the wedding.
If it's likely to get cool in the evening – don't forget to bring a lovely wrap or shrug to pop over your dress.