How can you help others hear your message and be taken seriously in the workplace when the traditional business colours (dark cool neutrals in a high contrast with a light top) don't suit you, either because your overall ideal value is light and dark colours look heavy, or you are high colour contrast and you need more colours not to look dead?
How do you dress to be taken seriously but still look great and feel confident?
How to Dress to Be Taken Seriously in a Corporate Environment When Your Colouring Doesn't Suit Traditional Corporate Neutrals
Clothing Styles Need Structure
Dress in clothing styles that are more yang – more authoritative and powerful.
Consider the fabric (woven not knit) and less patterned (the more heavily patterned, the more casual the fabric becomes). Find out more about how patterns communicate here.
Structured clothing gives you more power and authority. If you have high colour contrast look for options in darker neutrals but non-blacks.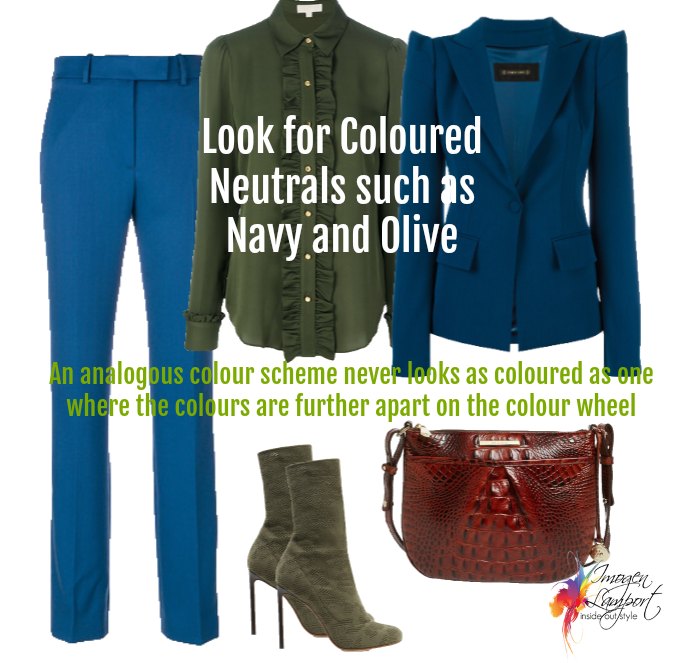 Choose colour schemes that are analogous if wearing two elements of colour together so they don't look clown-like.
If you have lighter colouring wear your lighter colours in more formal styles and find pieces with structure – a blazer is a great way to do this.
Worn back with ideal version of "white" or other light colours that flatter.
Wear Your Version of Dark
When you are lighter, your version of dark is not as dark as someone with deep colouring. Your dark will be a medium to medium-deep version of the colour as compared to someone who has naturally deep colouring who looks great in the dark-dark colours.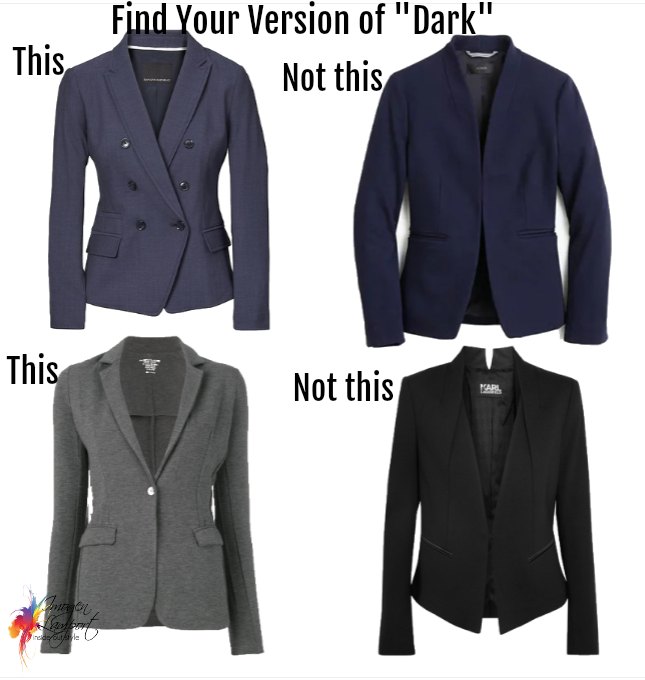 Up the Value Contrast
Use the stair concept of value contrast to reduce the impact of too much contrast if you have low or medium value contrast, whilst still allowing you to wear a high-value contrast. Stepping through the values from light to dark is the easy way for anyone to wear a high-value contrast.
Use Accessories to Add the Extra Colour that Suits a Higher Colour Contrast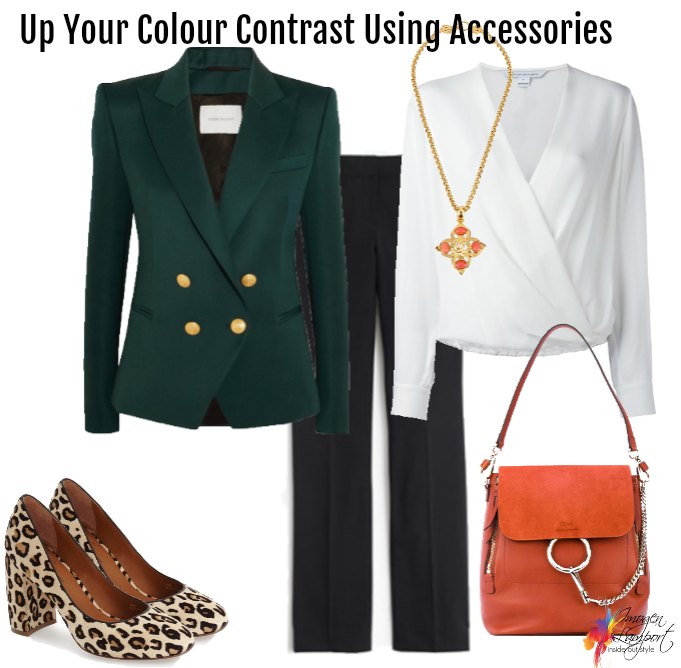 Add accessories in colours to up your colour contrast. You don't have to wear multiple coloured clothing items to have the right colour contrast for you.
Small elements of multicoloured patterns can do this too – think shoes and scarves as ways of adding that coloured interest but without looking like you're not appropriately dressed.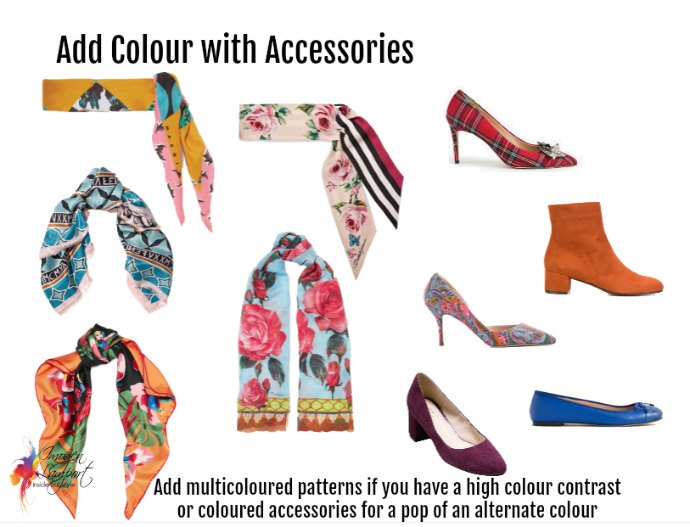 Muted Colours are Perceived as Less Colourful
Softer colours don't look as obviously as coloured as the colours are more neutralised.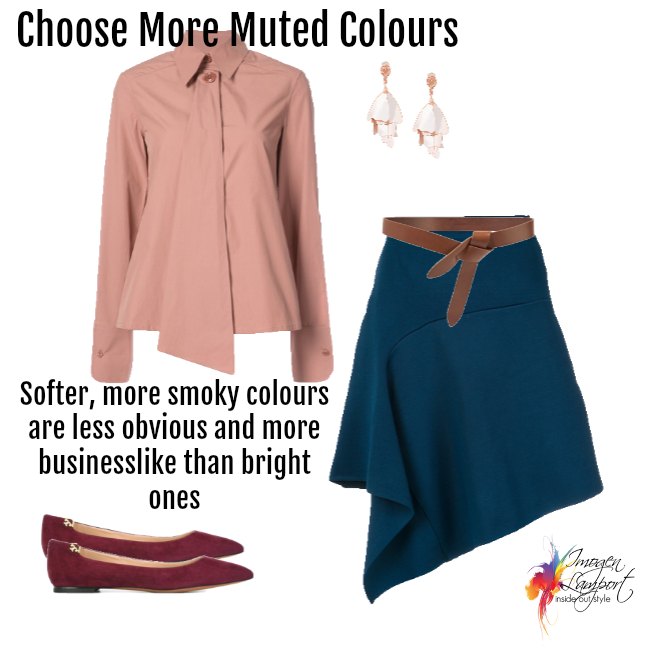 More Tips on Choosing Colours to Wear to Work
What is the Contrast of Your Outfit Telling The World About You?
How to Use Colour To Communicate Your Authority or Approachability
Why We All Judge Books By Their Covers and That Won't Change
How to Look Serious or Authoritative when You Have Light and Warm Colouring