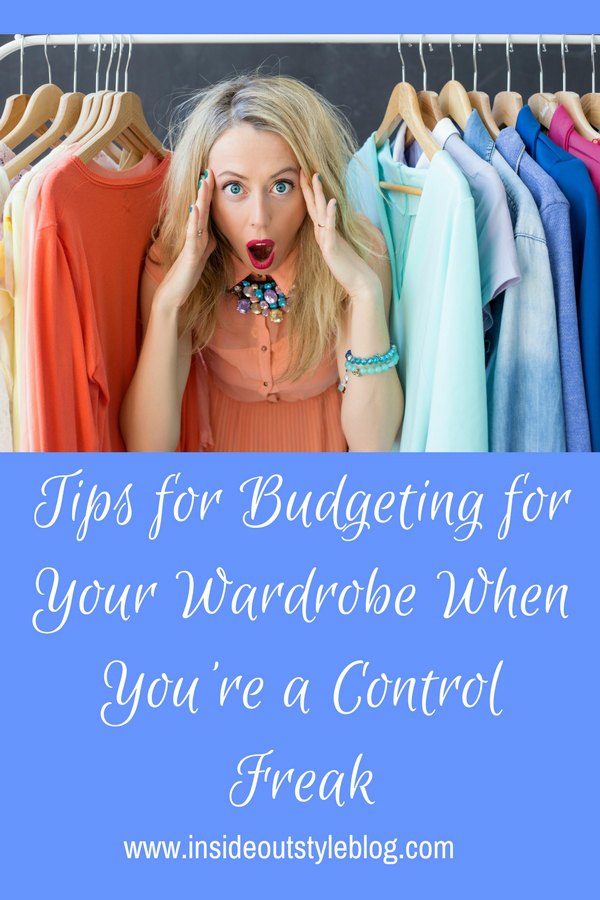 In this video discussion with Jill Chivers of Shop Your Wardrobe we delve into a reader's question on the topic of wardrobing and budgeting for "control people".
Jill relates to being a "control person" (aka control freak) in having a sense of stability in knowing exactly where everything is and exactly
But you don't need to be a control freak to get some tips on making sensible decisions about how you budget for your wardrobe shopping trips.  Watch the video to find out more.
Budgeting and Wardrobing Tips
Tracking your spending: it increases your level of awareness of what's going out so you don't overspend.
Ask yourself: What is my income, my expenses and what is a good budget for my lifestyle and work needs so I'm managing my personal brand well?
Plan for shopping:  track what you wear a lot and what you really need – create a shopping list, this is best done over time.  Using an outfit planner app or a paper version (you can grab mine here – download it now), means that you get a better idea of where your wardrobe holes lie.
Plan how you want to spend your wardrobe budget: break it into monthly or weekly amounts if you like to shop regularly.
Be careful about what you buy: knowledge about what suits you is powerful and will stop you buying clothes that are not right for you.  Knowing your colours and styles, how your personality influences what you love to wear.  Investing in the knowledge will save you thousands over your lifetime and why I developed my 7 Steps to Style program to give you the tools to help you become knowledgeable and empowered about your style.
Make it an 8: one shopping strategy that is really easy to use is to rate the item out of 10.  Find out more about this technique here.
Tell us your tips and techniques in the comment!


Further Reading to Help You Get the Best from Your Wardrobe and Shopping Experiences
Shopping Strategies – Are You Better Shopping Alone or With Someone?
7 Reasons Why You Have a Wardrobe Full of Clothes But Nothing To Wear and What You Can Do About It
Further Reading from Jill on Budgeting, Shopping and Your Wardrobe