Dutch fashion designers Viktor Horsting and Rolf Snoreren met as first year fashion students at the Arnhem Academy of Arts and Design in 1988. In 1992 upon graduation they moved to Paris and began their collaboration and became Vicktor and Rolf after winning the Hyeres Prize with an entry that included this outfit.
Their unconventional approach to clothes has brought critical acclaim but little support from buyers and magazines in their early years. Their collections were presented as installations within art museums and they have always blurred the boundaries between art and fashion.
In 1998 Viktor and Rolf presented the first of five successive haute couture collections in Paris. These attracted critical acclaim from the fashion world as well as opportunities to collaborate commercially on read-to-wear collections.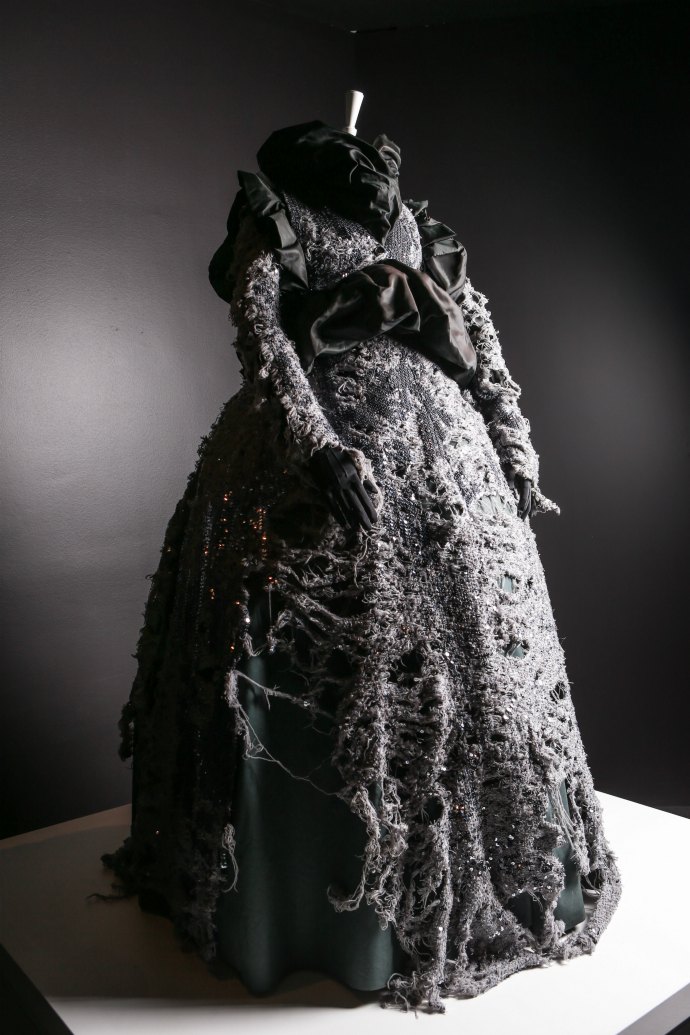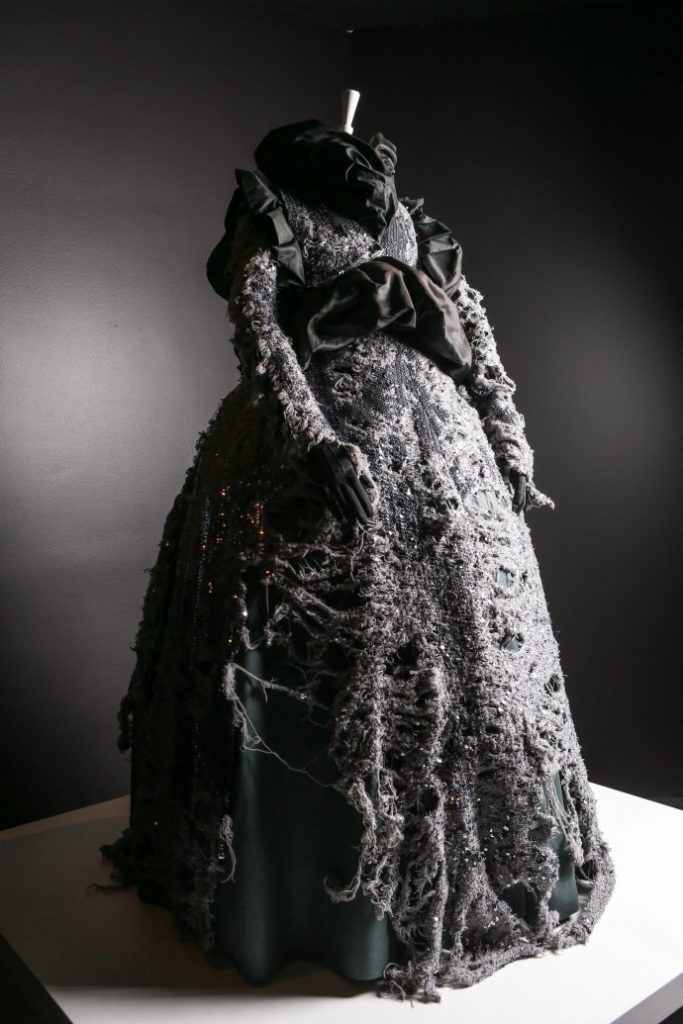 From 2000 – 2014 they focused on ready-to-wear but, now focus exclusively on haute couture as they don't believe in the relentless pace of fashion, and they want to create spectacular collections without the confines of multiple seasonal shows.
Their NO Collection outfits were a reaction to the pressures of constantly coming up with new and original ideas for the relentless push for new fashion trends and 16 collections per year as required by pret-a-porter.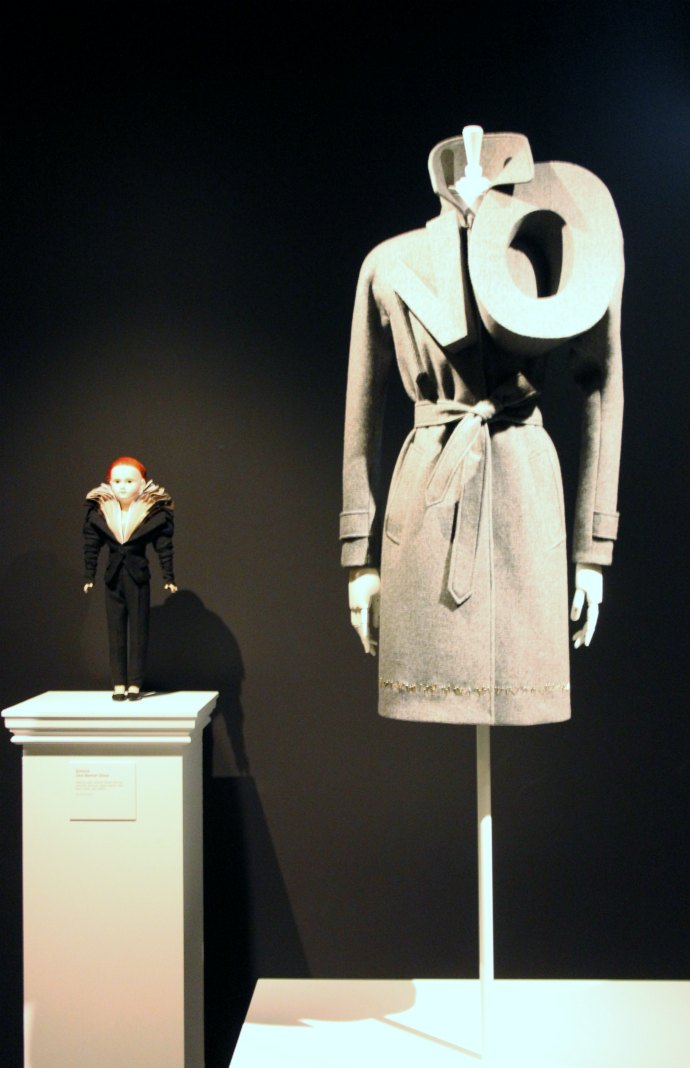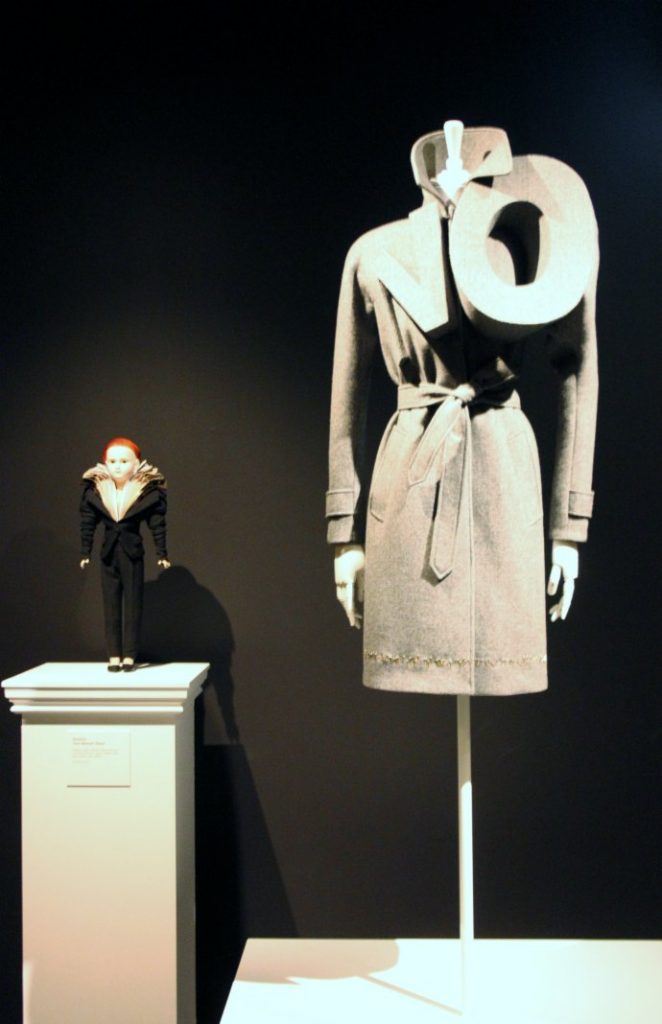 Since 1995 they have been based in Amsterdam and continue to straddle the worlds between art and fashion.
There are so many amazing pieces in this exhibition, but here are just a few to inspire you to see it for yourself (and it doesn't disappoint).
Red Carpet Dressing
Exploring society's obsession with celebrity this autumn/winter 2014/2015 collection was a surrealist commentary on the fashion industry's practise of paying stars to wear designers garmets at red carpet events. Viktor and Rolf created red-carpet fashions with red carpet (literally).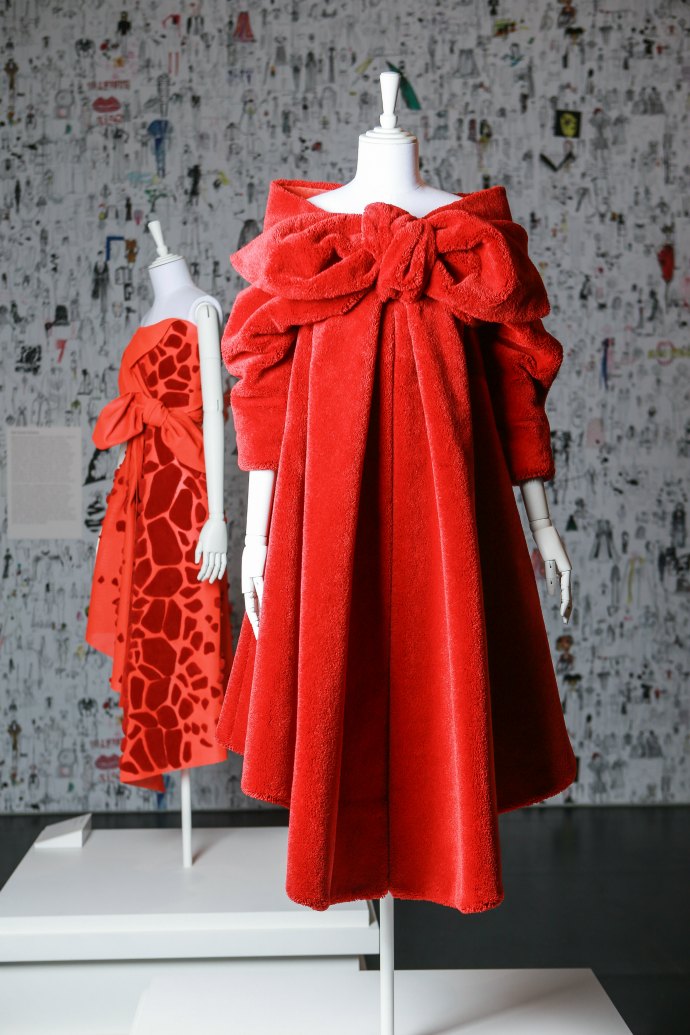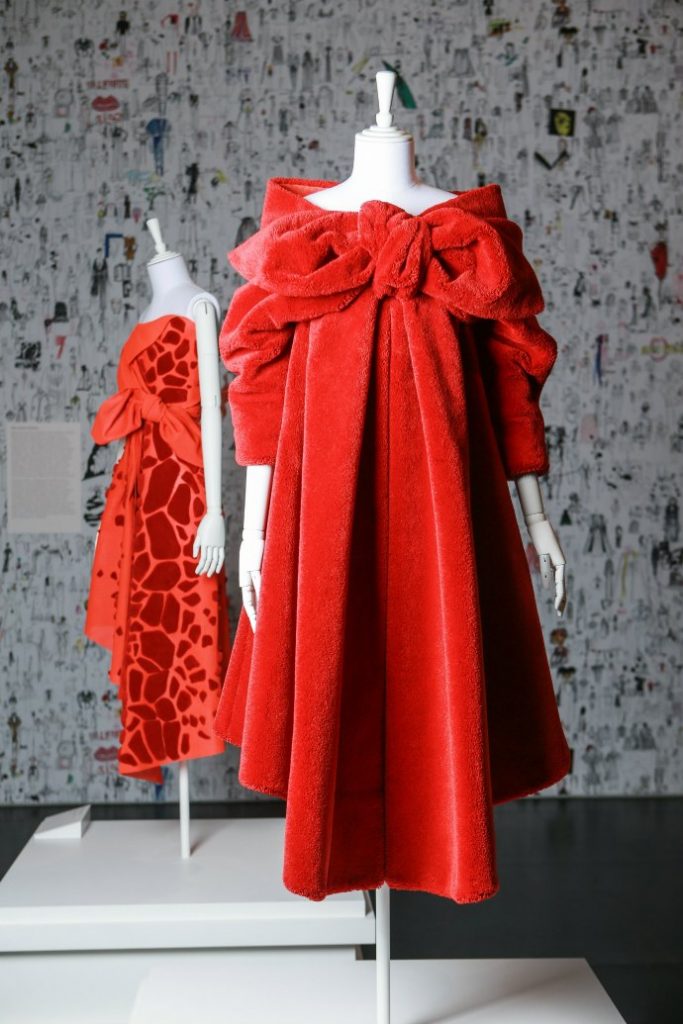 Flowerbomb
This spring/summer 2015-2016 collection was unveiled in an extravagant show that remains one of their most important moments. With pyrotechnics and a revolving stage it was also the launch of their first perfume.
Wearable Art
Autumn/winter 2015-2016 Framed paintings that transform into haute couture. During the runway show the designers appeared on stage and undressed the models, hanging their garments up on the wall.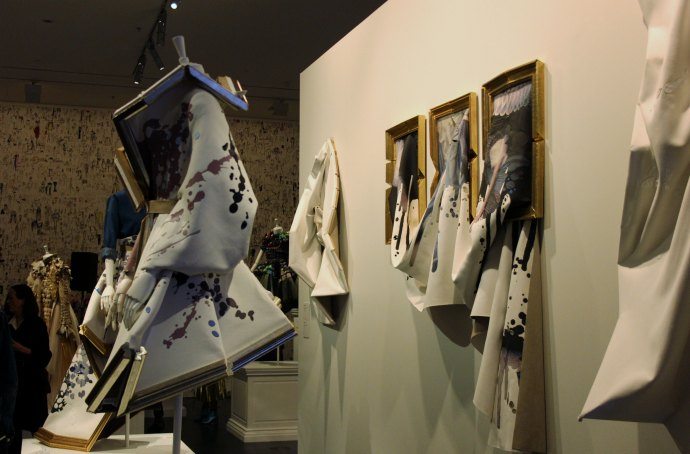 Atelier: Viktor and Rolf – Children's Exhibition
There is also a fabulous hands on children's exhibition as part of the Viktor and Rolf at NGV. It's free and lots of fun, you can create your own fashion using paper then strut a virtual catwalk and have the images emailed to you.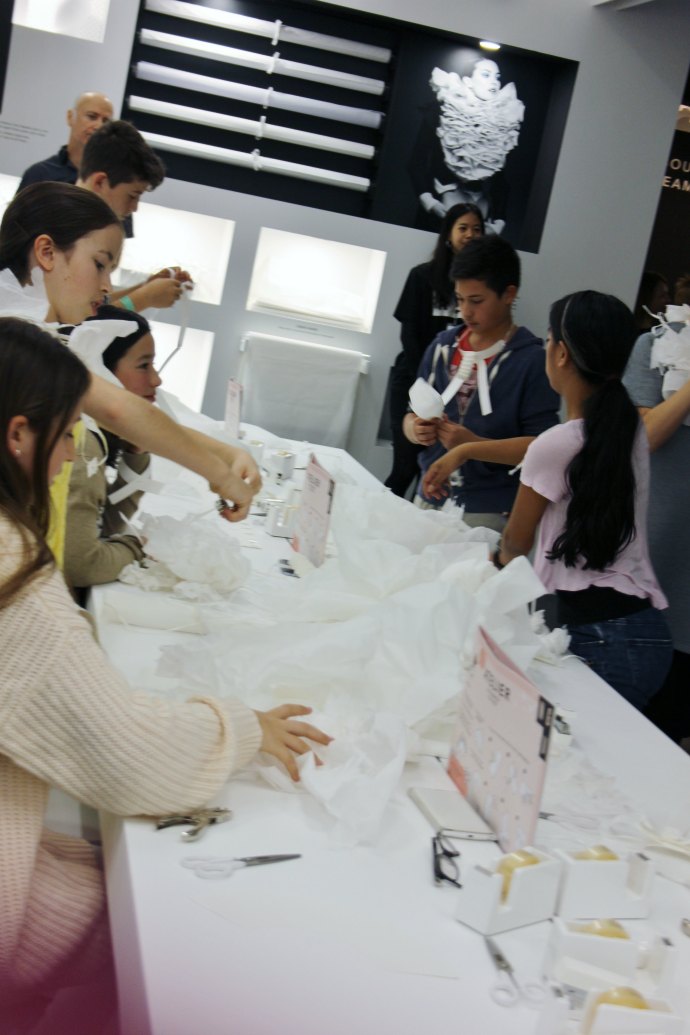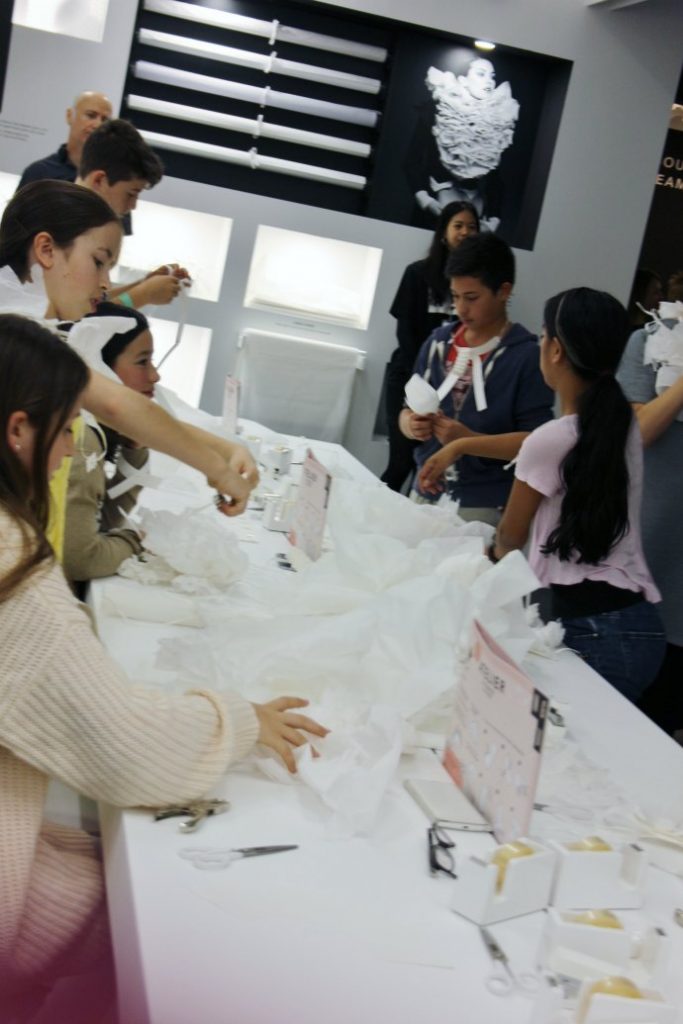 Viktor and Rolf is showing at the National Gallery of Victoria until 26 February – Admission fees apply (Atelier – for kids is free). Find out more here.