200 Years of Australian fashion is a celebration of over 90 designers and makers, from early dressmaking establishments, through the mid-century salons of the "Paris End" of Collins Street to contemporary fashion designers of today.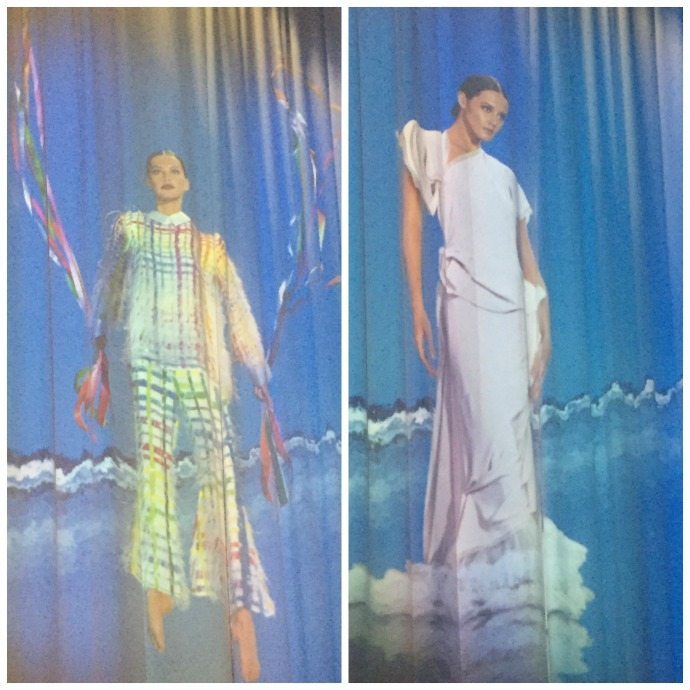 The exhibition starts with a series of images projected onto curtains all set on the beach. Paola di Troccio the exhibition curator told us that the reason that the beach was chosen is because the beach is so iconically Australian as it represents optimism, freedom and light.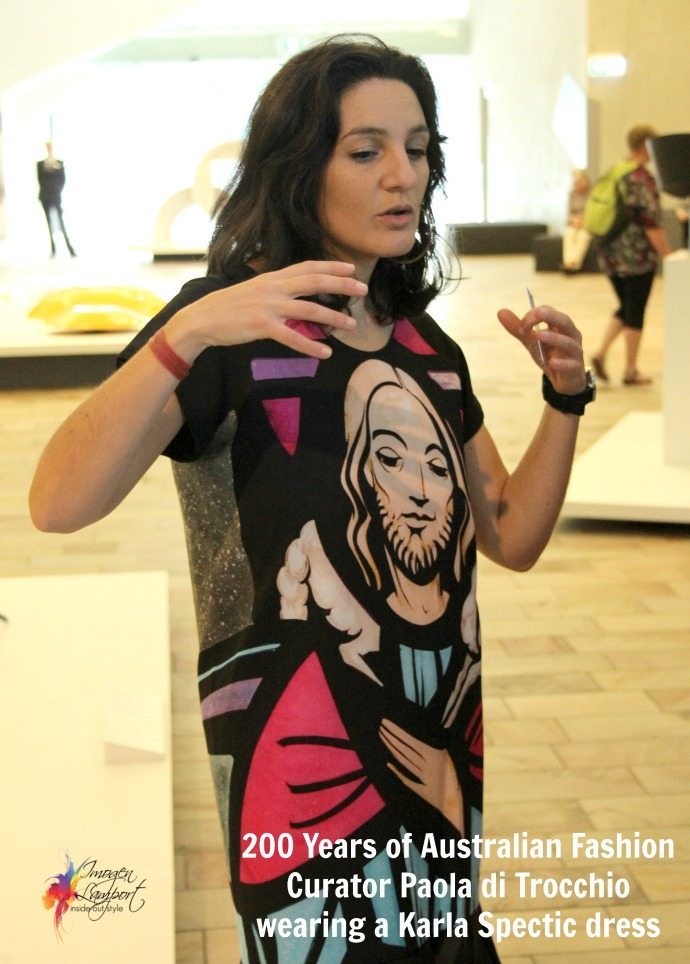 The exhibition is arranged into a roughly chronological structure based on the key moments that shift Australian fashion forward.
From the colonial earliest dress owned by the gallery which is made of white Indian silk embroidered with gold thread through the earliest department store dresses to designer garments.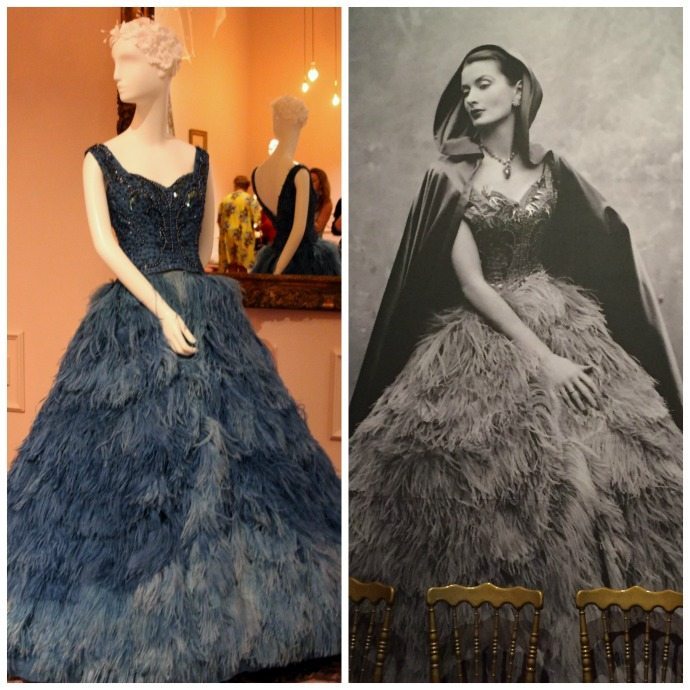 Lillian Whiteman opens her salon Le Louvre in 1922 on Collins Street in Melbourne, which she named "The Paris End" and it epitomised the luxury, elegance and opulence of fashion.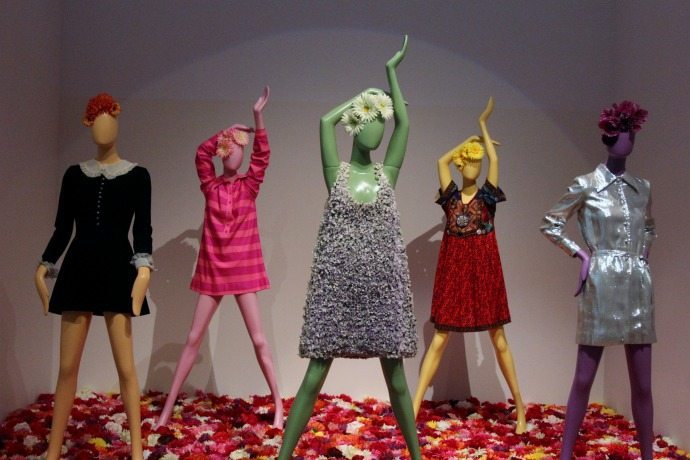 Our next major moment in Australian Fashion is 1965 on Derby Day when Jean Shrimpton wore a mini dress which shocked the nation.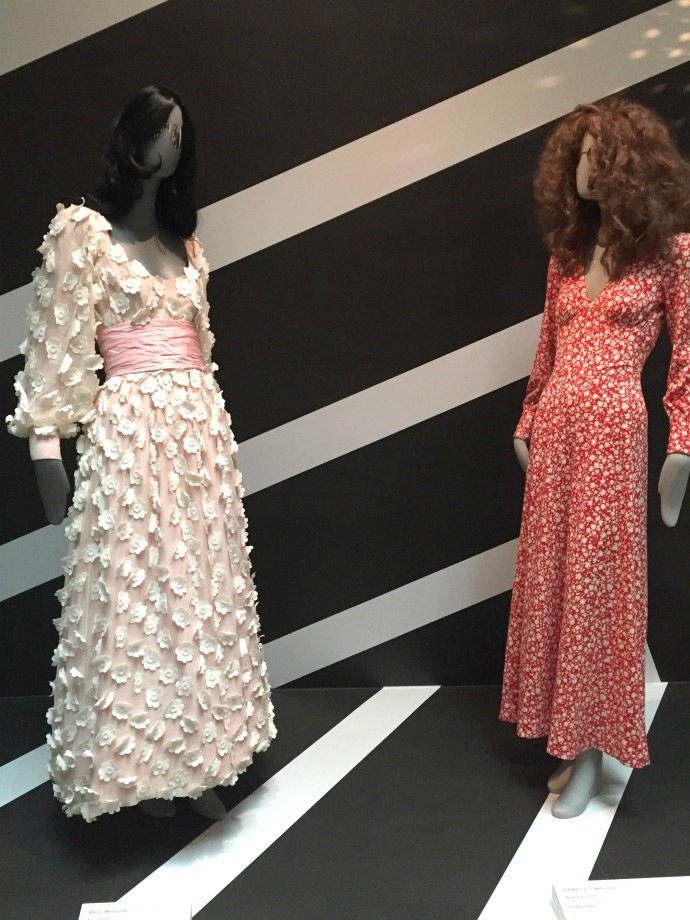 The 60s and 70s are epitomised by both the mini and the maxi dress as youth culture emerges and dominates the fashion world.
In 1973 Jenny Kee opens Flamingo Park with explosion of Australiana design and colour. Her iconic knits came because winter was comping and she decided she needed to create something warm to wear. Local knitters made the garments which sold in seconds from the store.
Our next major shift in fashion came in 1980 when contemporary Australian Fashion was first exhibited in the art gallery of NSW which explored the relationship between traditional crafts and fashion as art.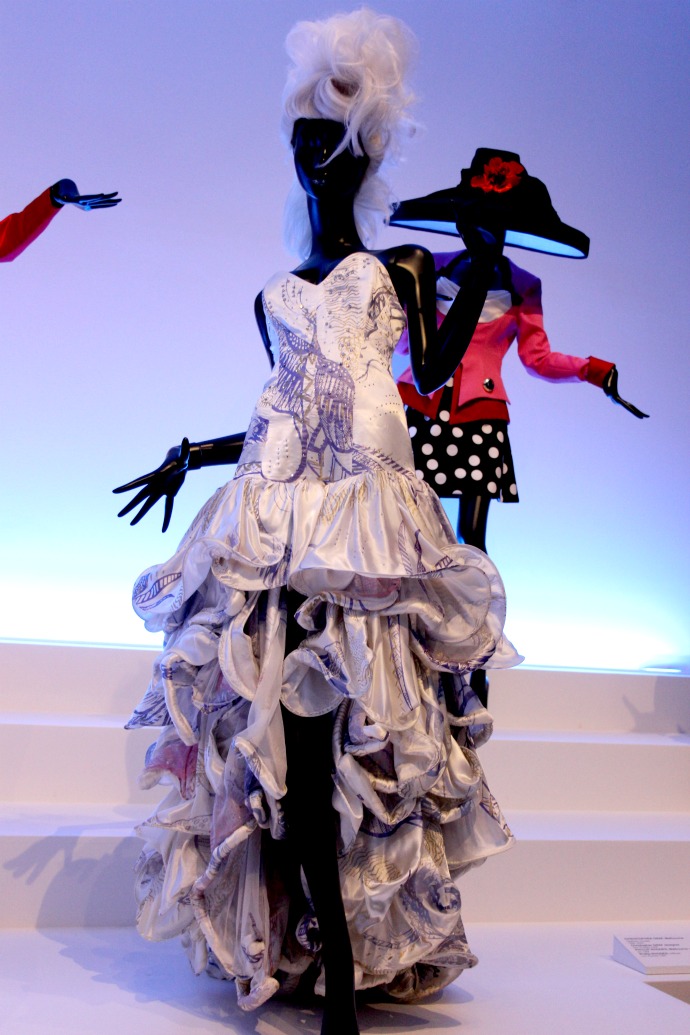 Shortly after in 1983 the development of the Fashion Design Council supporting and encouraging independent young emerging designers which was a platform for the designer to create a community and a network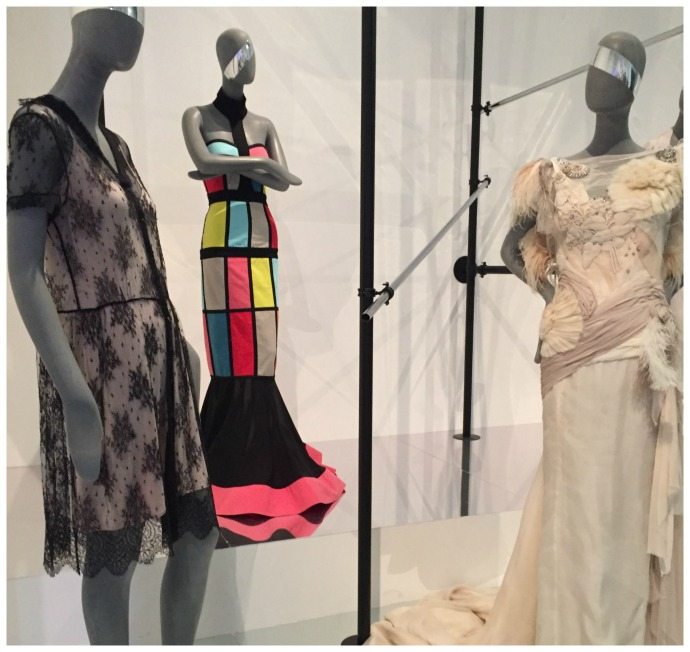 1995 Fashion week, Collette Dinnigan is the first Australian to ever present a show on international catwalks. Shortly after in 1996 Australian fashion week starts in Sydney and Melbourne Fashion Festival launches.
Lastly we have an exhibition of some of Australia's contemporary designers, from Romance was Born to Toni Maticevski.
I was fortunate to be able to see this exhibition in the company of its curator Paola Di Troccio who walked a group of local AICI chapter members through the exhibition and gave us deeper insights into both her process of deciding which garments to include in the exhibition as well as learning more about individual garments included.
This is an exhibition well worth seeing. I'm planning on going back and spending much longer studying each exhibit. There are over 100 garments and accessories in the exhibition to appreciate. The exhibition closes 31 July 2016 and is on at the Ian Potter Centre of the National Gallery of Victoria.