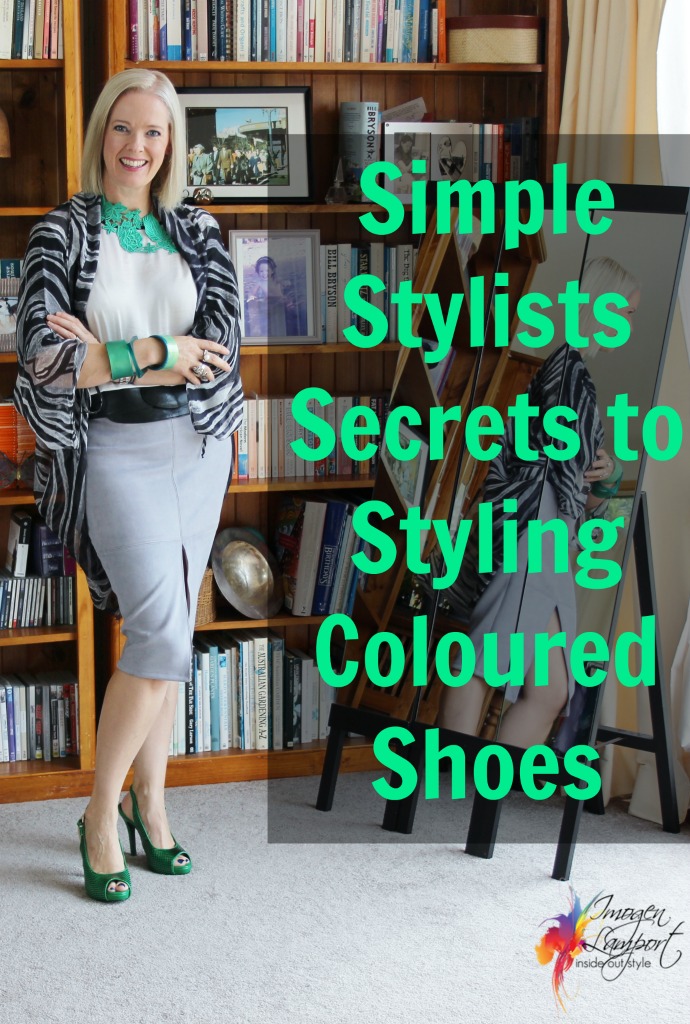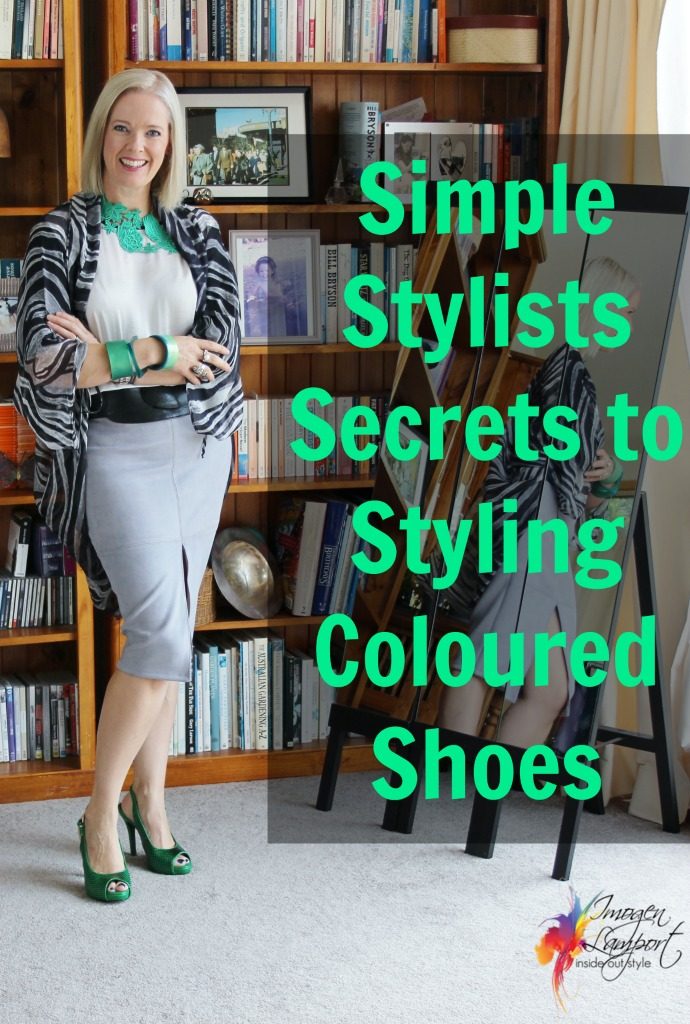 Do you have coloured shoes but are not sure what to wear them with?
Do you want to add a pop of colour to your neutral outfit but are not sure how?
Do you want to ensure that your outfit looks cohesive and harmonious but still fun when you're wearing your coloured shoes?
How to Style Coloured Shoes
Here with my simple stylist secrets I show you how simple it is to add that pop of colour with your coloured shoes and really make them stand out while harmonising with your outfit in this video.
So ladies, is it time you got out your coloured shoes and rocked them? Just remember to draw attention back up to your face with a detail or accessory in the same colour for that gorgeous visual grouping effect.
Repeat a colour 2- 3 times in accessories or details:
Nailpolish
Belt
Earrings
Necklace
Brooch
Hat
Bag
Rings
Bracelets and bangles
Why not create beauty bundles around your coloured shoes so you always have accessories to hand that will make them sing?
These shoes are from Scarlettos! They have a gorgeous range of colours.