It's time to add some colour to your life and your outfit. This weekend's style challenge is to add a pop of colour to your outfit.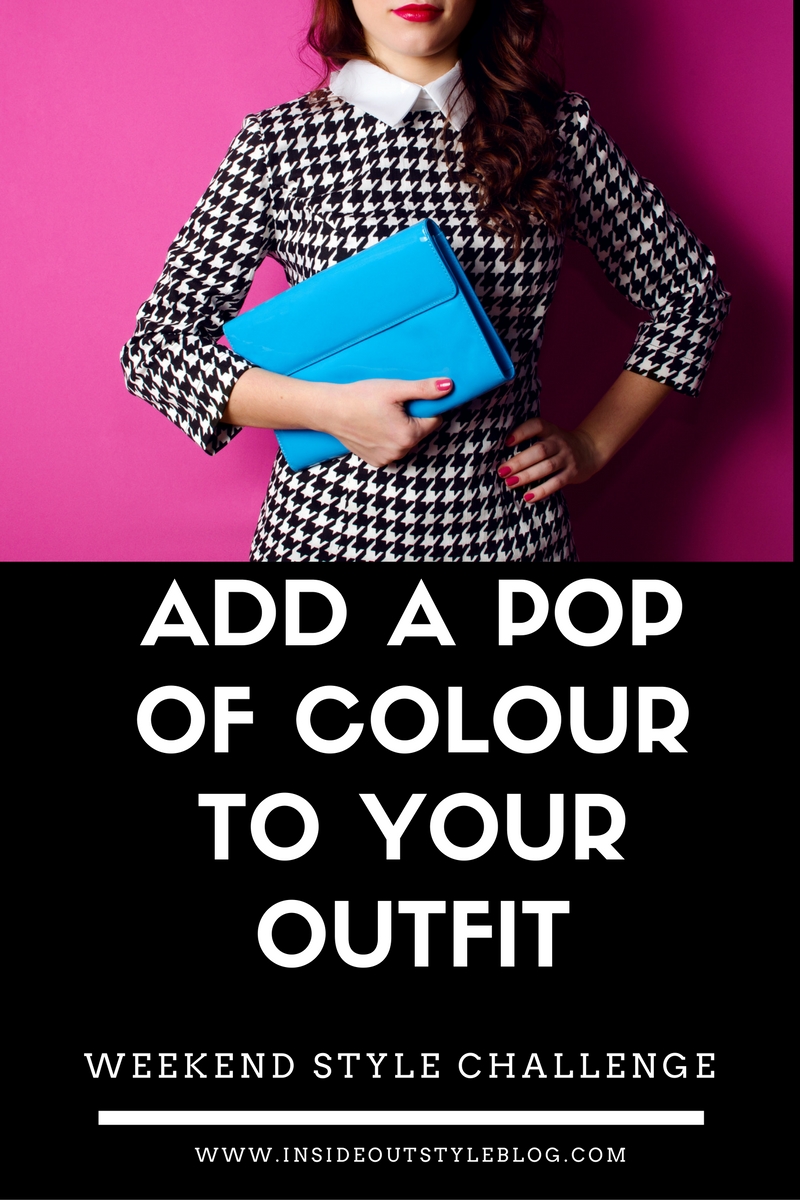 Add an accent colour from shoes, belts and bags to jewellery. You can choose one or even mix a couple together if you choose.
Here are some posts to give you inspiration:
How to add an accent colour to your outfit
Simple secrets to styling coloured shoes
How to get more mileage from your wardrobe with beauty bundles
Using accessories in your outfit to create interest
Would you love to know your best palette of colours and your signature colours? If so then get an online colour analysis here so that you discover your knockout colours and not only will you look amazing, you'll find it so much easier to build a cohesive wardrobe which mixes and matches so you get more outfits from fewer garments.
Create an outfit with a pop of colour then take a quick selfie and share your outfits on your social media account ( you can follow me on Instagram or Twitter please do tag me too) and don't forget to use the #insideoutstyle hashtag.
Of if you're not on other social media why not join my new Inside Out Style Lounge private facebook group and share your style there too!
I can't wait to see your style!