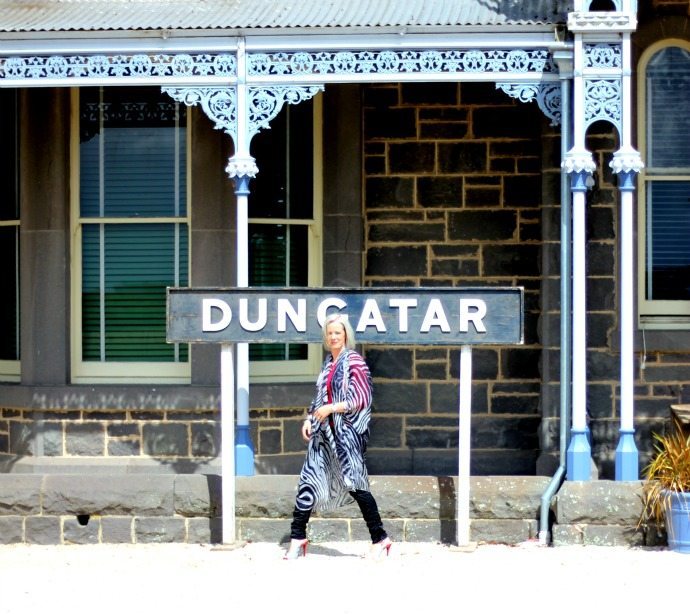 A friend of mine told me last year that she'd spent some time playing Kate Winslet's body double in a movie called The Dressmaker (not the naked kind, the clothed kind of body double). From what she told me and watching the movie trailer I knew that I had to see it. As soon as it was released I grabbed my husband and dragged him along. He was expecting a chick-flick but was delighted to experience this black comedy/drama written and directed superbly by Jocelyn Moorehouse from a book of the same name by Rosalie Ham.
The movie covers betrayal, love, hope, loss and vengeance, all wrapped up in the amazing costumes of Marion Boyce who you may know from her stunning work on the costumes of the Miss Fisher Murder Mysteries TV show.
"A dress can't change anything" says Gertrude in the movie, "Watch and learn Gertrude. Watch and learn" replies Tilly Dunnage aka The Dressmaker. The dress that Tilly then makes for Gertrude (who becomes Trudy as her image changes) Marion labelled"how to snare a husband".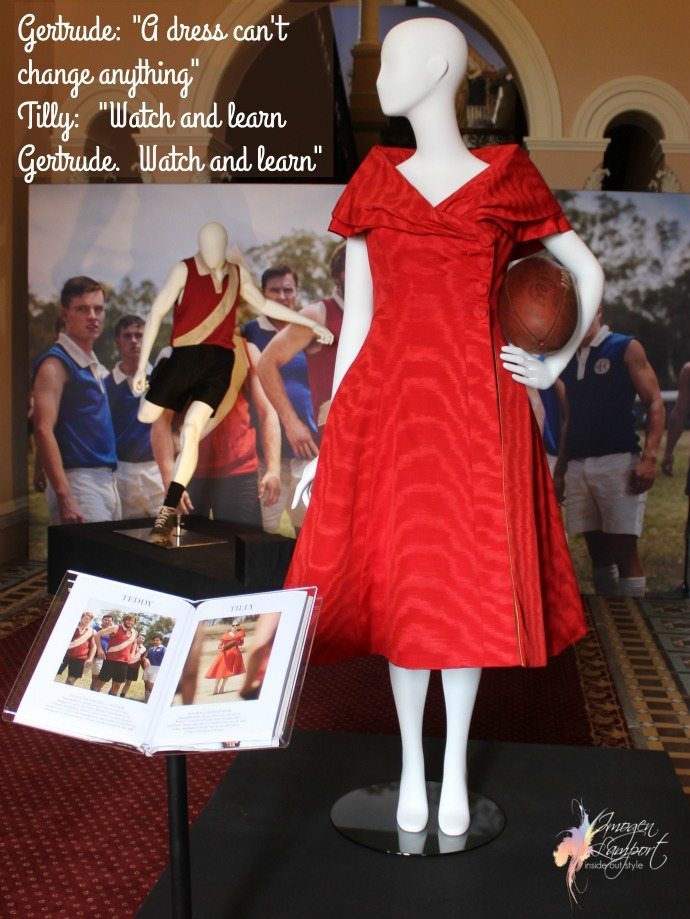 And we discover just how powerful the effect of what you wear can be.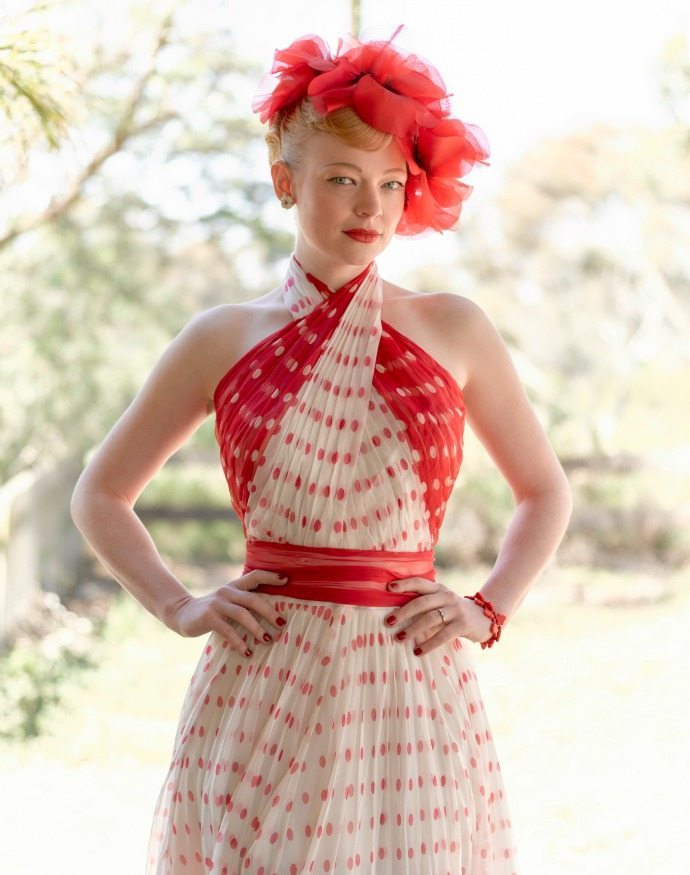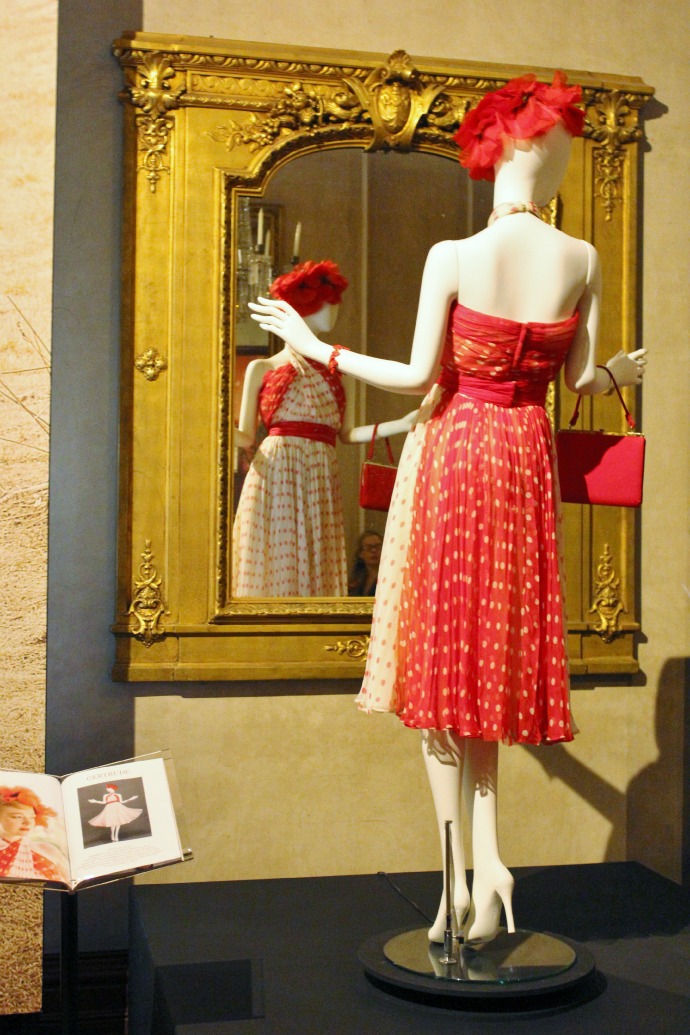 So imagine my delight when I discovered that there is a costume exhibition for The Dressmaker, featuring many of its exquisite costumes. The movie was filmed in rural Victoria near Horsham, which is turned into the fictional town of Dungatar. The exhibition is set in rural Winchelsea at the gorgeous National Trust property Barwon Park Mansion which is a fitting setting for these costumes.
Marion describes this exhibition as a "sort of narrative, putting the costumes into context of the film so that it doesn't lose its playfulness".
The exhibition is curated by Marion Boyce and I was lucky enough to have a few minutes with her for a quick interview. I asked on my Facebook page what you'd like to ask me, and here are the answers to the few questions I could get in during the time I had.
Up close you discover just how much time and effort goes into each of the costumes. They are beautifully crafted and the details are exquisite. The film juxtaposes the height of 1950s European fashion trends with small town country Victoria. When Marion was shown photos of the location before she started designing the costumes the thing that struck her were the birds of prey, and so a bird motif of "wings" was included in many of the costumes as you can see below.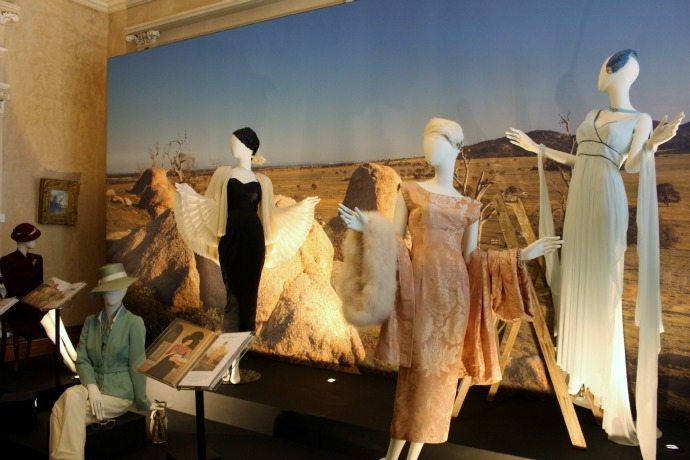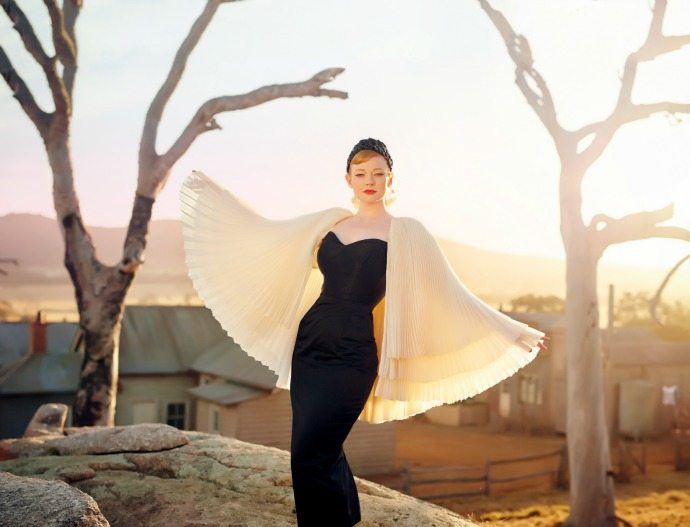 Not only do you get to see the costumes, but also behind the scenes information on how the costumes were made and also aged to look authentic.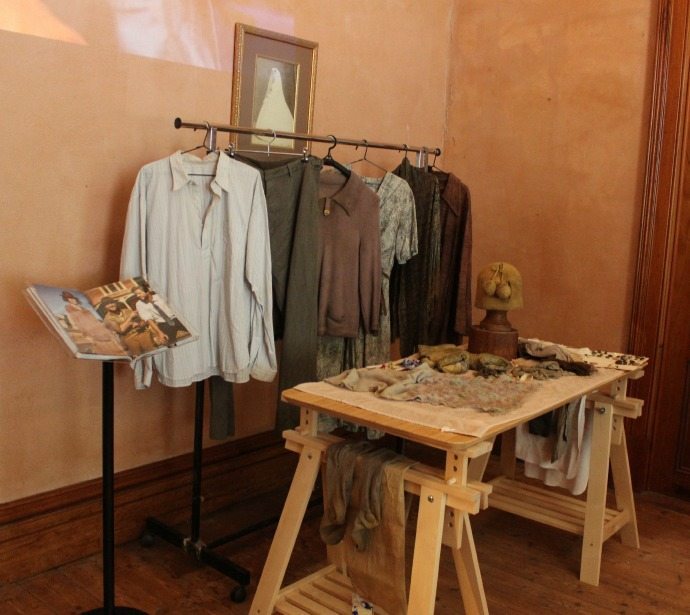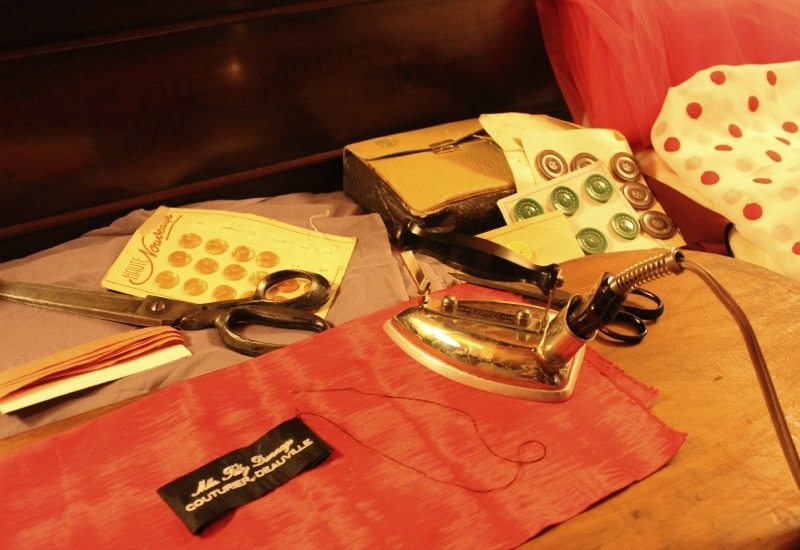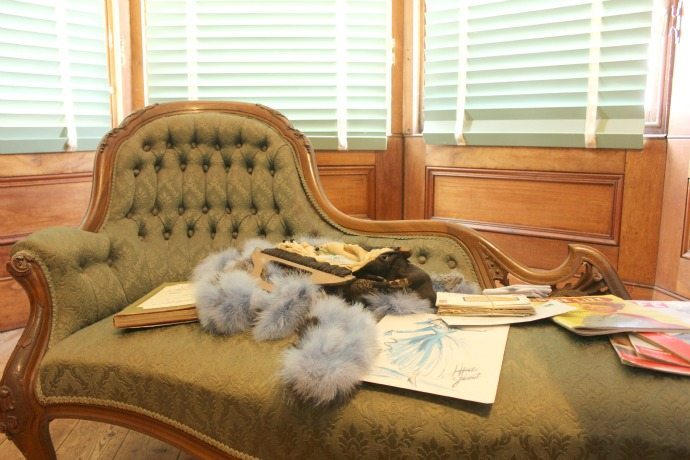 This exhibition is an extraordinary chance to see these remarkable costumes which play an enormously important role in the movie, they are almost characters in themselves! The "hat room" as Marion describes has the creations displayed as they would have in a department store from another era. She confessed that if she'd lived earlier she would have enjoyed being a milliner.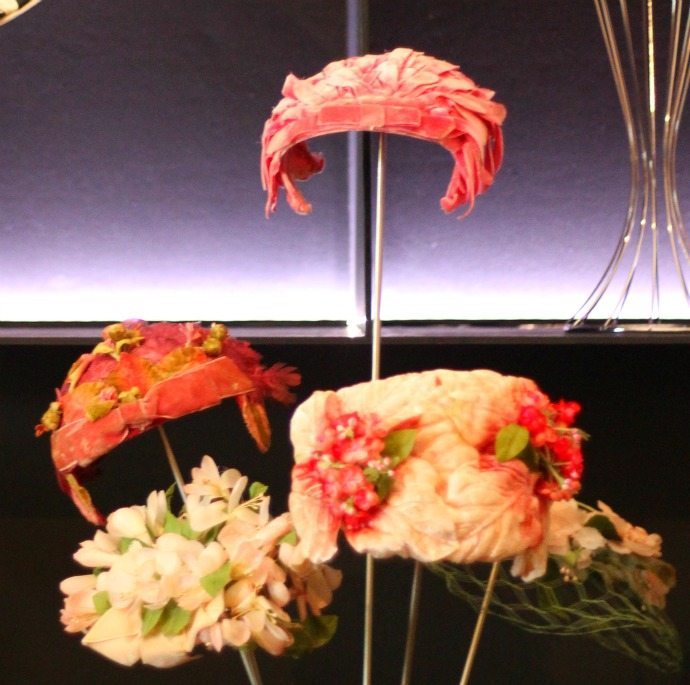 By the way, Marion mentioned to me that The Miss Fisher costume exhibition which is currently in Adelaide, is different from the one in Melbourne (if you saw it here) and includes Dot's wedding dress. It changes to suit the mood of the location!
Win a Double Pass to see The Dressmaker Costume Exhibition at Barwon Park Mansion in Winchelsea
If you'd like to see the exhibition I'm lucky enough to have a double pass to give away to one lucky reader. Please only enter if you plan to go, it's in Winchelsea, Victoria Australia, to enter please leave me a comment about why you'd love to see the exhibition.
Competition open to Australian residents only and closes 5pm AESST Thursday 24th December 2015
See The Dressmaker Costumer Exhibition
11 December 2015 – 11 March 2016 – Open Wednesday to Sunday (including public holidays except Christmas Day) 11am – 4pm
Barwon Park Mansion, 105 Inverleigh Rd Winchelsea