Dubai is surrounded by the sea on one side and the desert on the others.  The desert is not to be missed.  If you're like me, you'd assume that it's just a vast sandy place with little vegetation or appeal.  The first is true, there is little vegetation, but it has a beauty that has to be experienced.
There are a number of ways to enjoy the desert, from the sky or down in the sand.
Our tour company Arabian Adventures offered us two options during this trip.  A desert safari experience at dusk and a dune buggy drive at dawn.
Driving the Desert Dunes of Dubai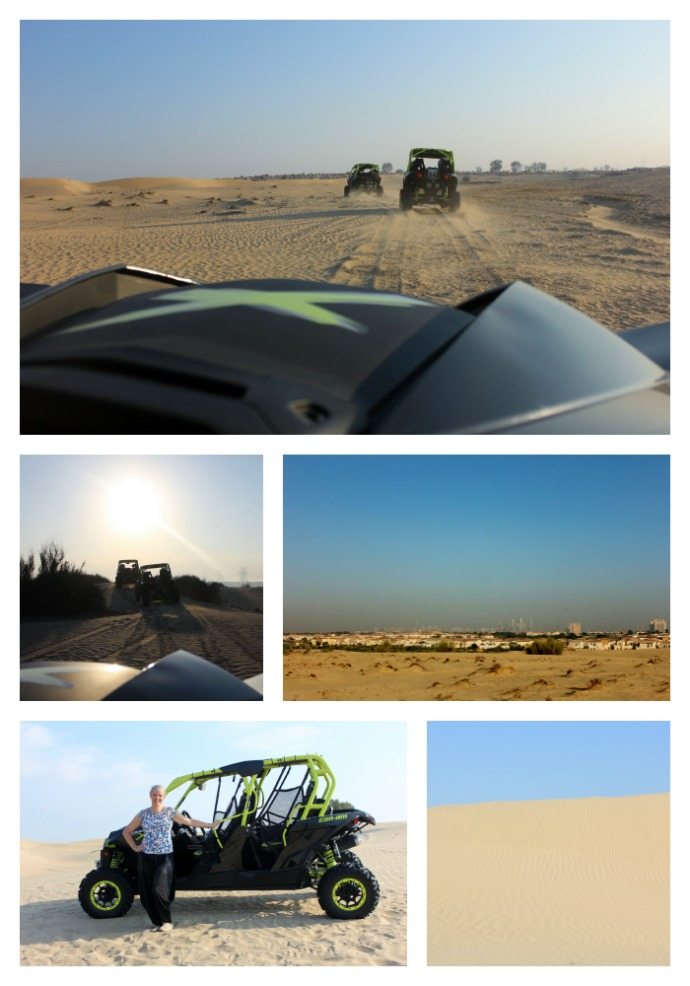 When I was offered the opportunity to drive through the dunes I grabbed it as it's not something I've ever done before, and I don't like to pass up opportunities (oh and I do like to drive fast too!).
We were picked up from our hotel early in the morning and driven to an area that is set aside for dirt/sand biking and dune buggy driving.  Our guide drove the first vehicle and we split up into two 1000 horsepower buggies and set off over the dunes.
Taking turns at driving we enjoyed this half-day of exhilarating fun at speeds up to around 65km per hour.  I will admit that I enjoy driving fast, but safety always comes first so we were kitted up with helmets and goggles and strapped in to our buggies.
Dune Buggy Bookings
For a truly exhilarating adventure drive a 4 seater Dune Buggy in the Desert of Dubai the cost is AED695 per person and each person gets 30 minutes of driving time (plus this booking includes hotel transfers).  Drivers must be over 18 years of age and hold a current drivers license.   Book your adventure at www.arabian-adventures.com .
Sunset Over the Sand Dunes
The Arabian Adventures Sundown Desert Safari included driving through the dunes in 4WD vehicles with an experienced (they have to have a special licence) driver who had us laughing and screaming as we made our way from the edge of the reservation to the Bedouin style camp.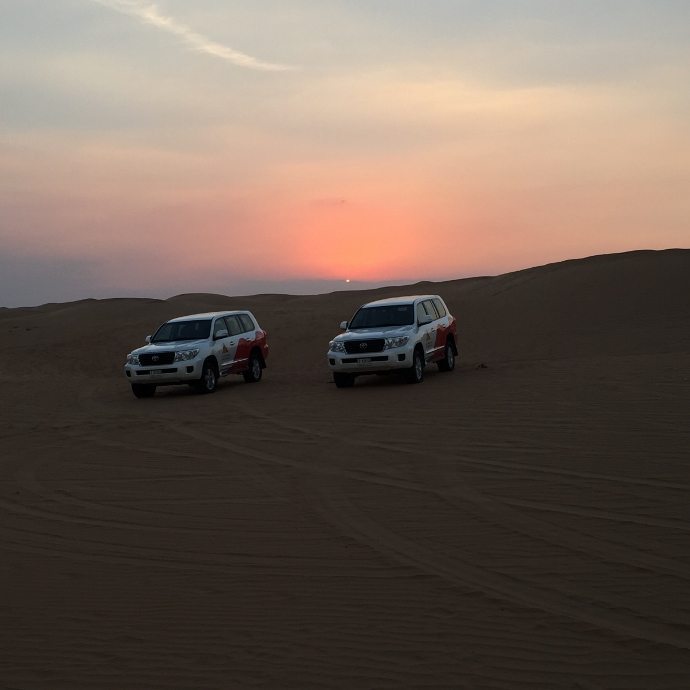 Our driver stopped in a beautiful deserted area between some huge dunes of superfine sand that sinks almost like liquid as you walk up and down them.
Watching the sun set from this exotic location with the sun dipping down over the horizon is a sight to savour.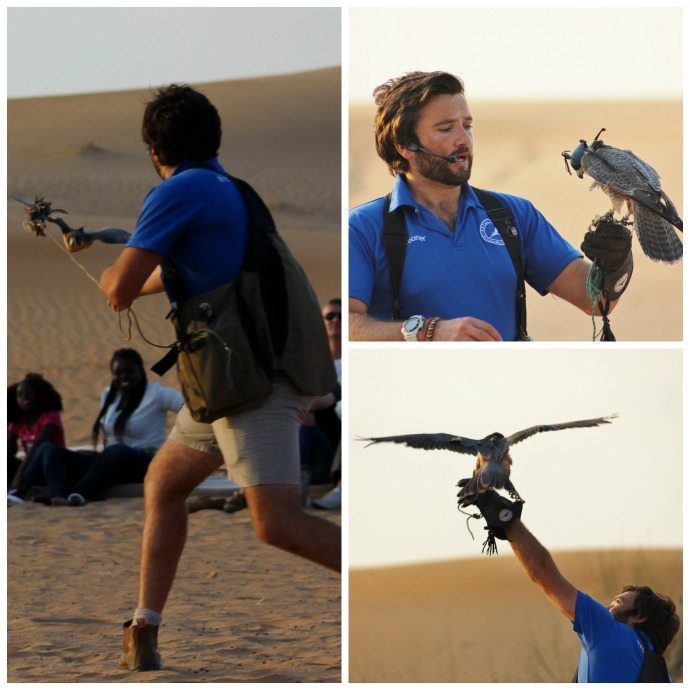 We enjoyed a falconry show and were told and shown how the local Bedouin tribes trained falcons to help them hunt in this harsh environment.
You can get up close to a camel and take a ride, get a henna tattoo and enjoy star gazing the huge, dark Arabian sky as well as eat a delicious Middle Eastern feast with a glass of wine.
The Arabian desert holds many great experiences that I will remember forever.
Sunset Desert Safari including an Arabian Dinner
Pricing: Adults from AED 360 and Children AED 300 (Prices vary slightly from winter to summer so check the Arabian Adventures website for details, price includes hotel transfers. Make your booking at www.arabian-adventures.com
What to Wear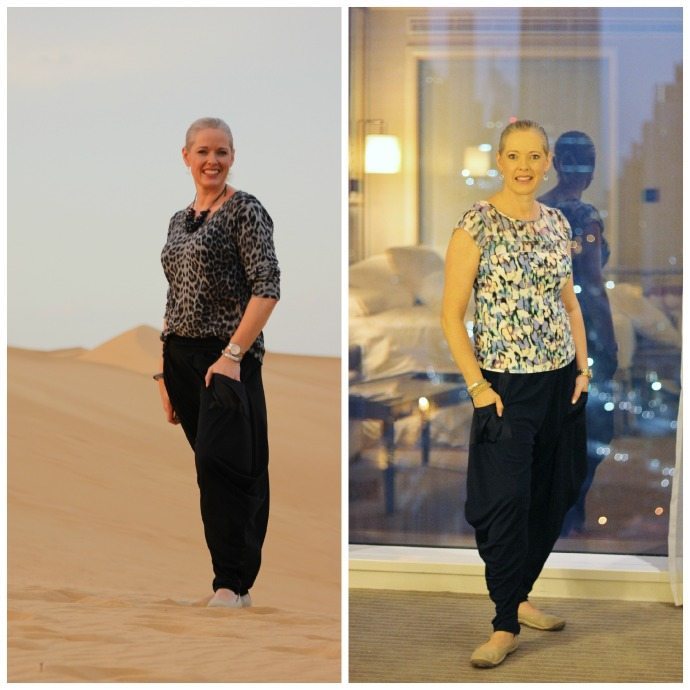 If you are visiting the desert at dawn or dusk it's cooler than central Dubai, long sleeves and long pants are great to keep the sand off (particularly if you partake of the Dune Buggy experience) and are practical for your desert adventures.
Shoes that you can easily take off and empty the sand out of are also a great idea.
This post is part of a Nuffnang native advertising series.
An inspiring blend of sophisticated luxury, authentic Indian heritage and contemporary style – Taj Dubai is a world-class destination. Experience great Indian hospitality at the shores of modern Arabia.