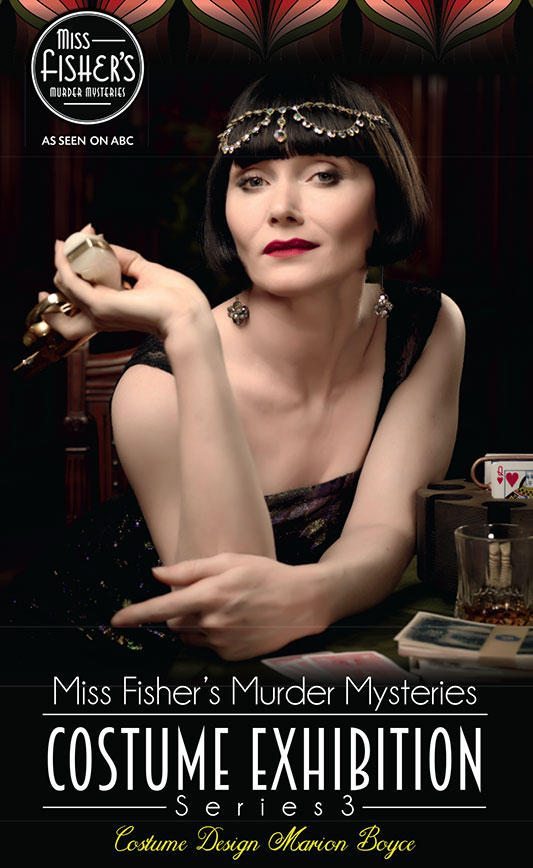 I was lucky enough to be invited to the launch of the Miss Fisher Mysteries (ABC TV) costume exhibition just opened at Rippon Lea House, a gorgeous Victorian mansion in Melbourne's Elsternwick.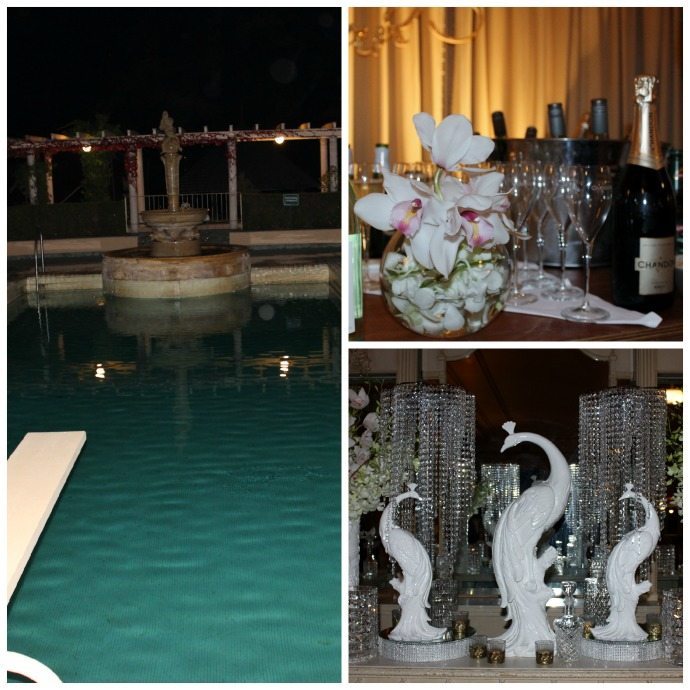 We were plied with yummy champagne and fed with canapes before we got to hear from the producers of the ABC TV show based on author Kerry Greenwood's fabulous heroine Phyrne Fisher and also from the award winning costume designer Marion Boyce who shared her attention to detail and search for original details and elements of the 1920s costumes that are an integral part of the Miss Fisher character.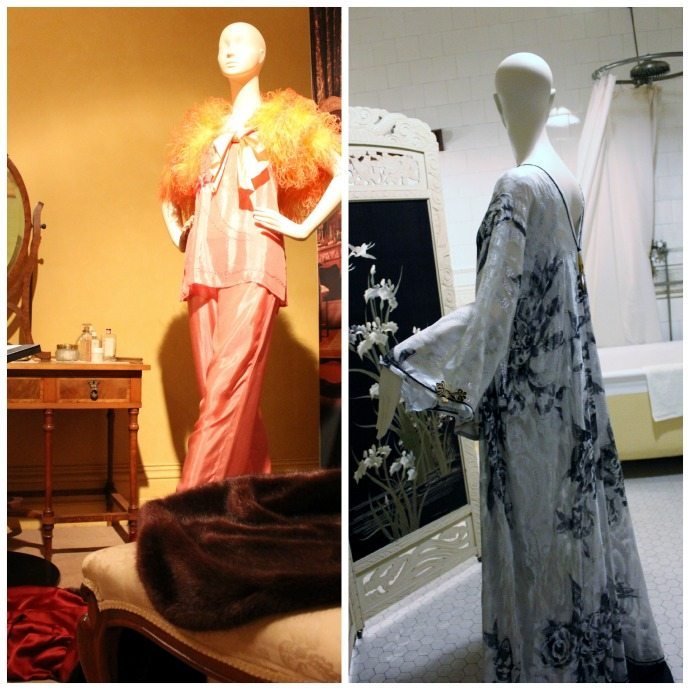 Then we were invited to see the exhibition. The setting in beautiful National Trust building Rippon Lea is an ideal location to showcase these costumes as you get to see them in an environment in which they once may have been lived in as this location is used in the making of the TV series as Aunt Prudence's abode.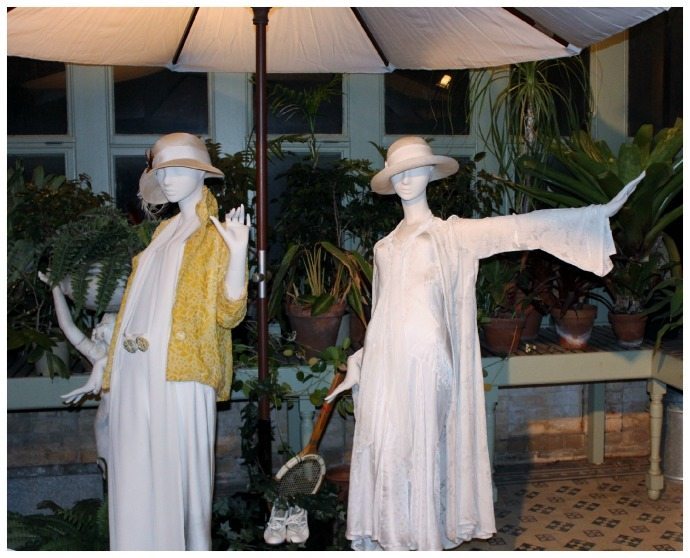 From Phryne's boudoir to the drawing room, each room in this old house brings life to the costumes and the characters who inhabit them on the TV.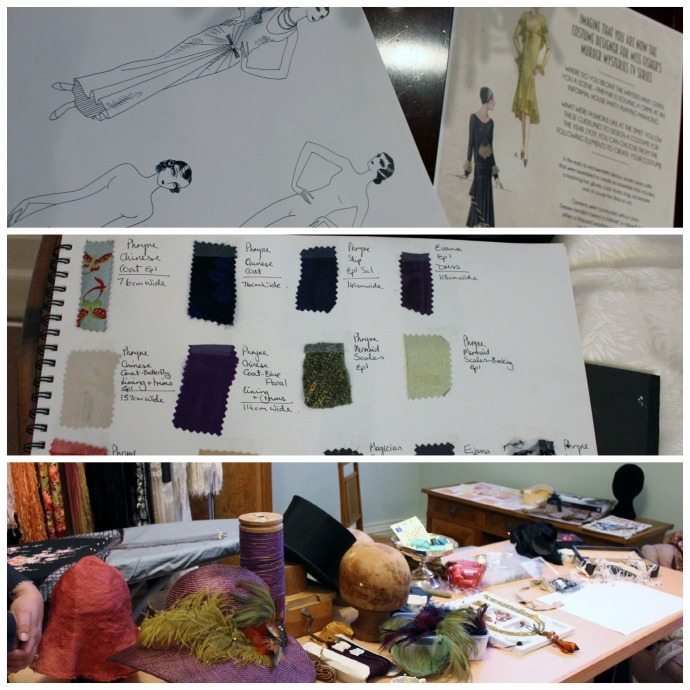 With some behind the scenes details plus a design your own costume option for the inner designer in us all as part of the exhibition, this is a great opportunity to see close up the incredible detail and beautiful, sumptuous costumes from the TV series. The designer Marion Boyce told us that some costumes take 6-8 weeks to create (and there are many costume changes made each program so this is a labour of love).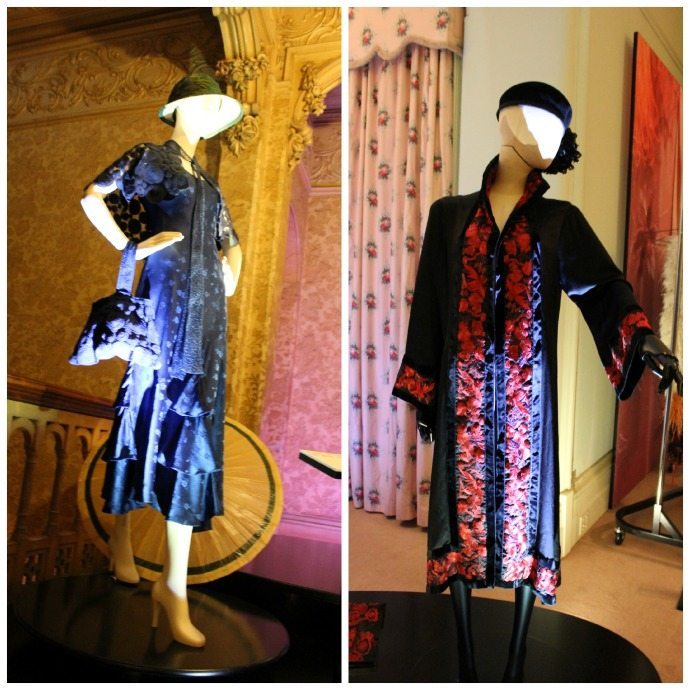 ABC TV (Australia) will be showing the new series of the Miss Fisher Murder Mysteries on Friday nights at 8.30pm! And if you can't watch the series where you live in the world, do read the books, they are heaps of fun. Find out more about the Phyrne Fisher Murder Mysteries by Kerry Greenwood.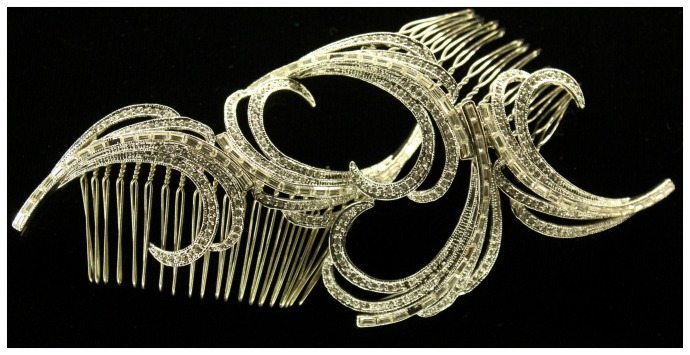 The exhibition includes lots of extra special events, from a murder mystery dinner to curatorial talks and afternoon teas. Check out the website for ticket details and click on the Special Events tab!
Missed the TV series? Check it out on DVD