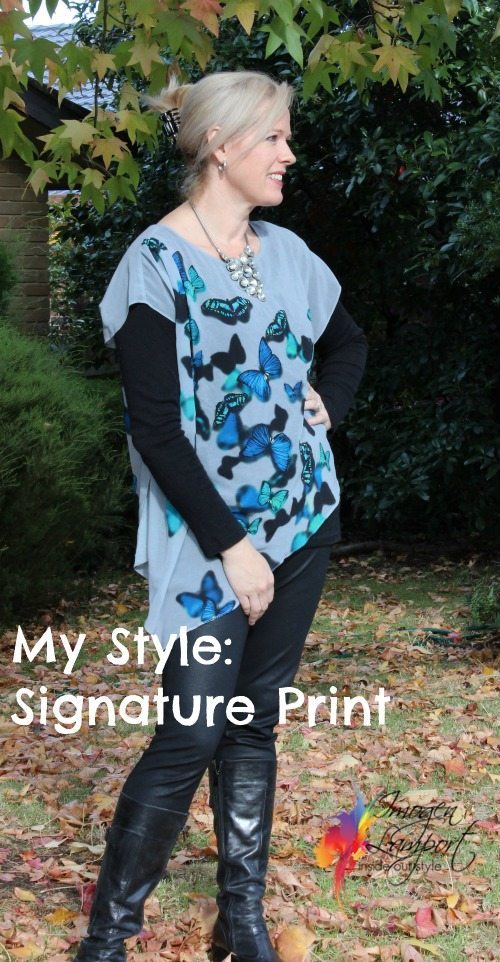 As I've been contemplating what goes into my style, and recently acquiring a tunic top with a butterfly print, I realised that my signature print has become the butterfly.
I have a butterfly in my logo of my consulting business Bespoke Image. To me the butterfly represents the journey of my clients, the metamorphosis that I want them to undergo so they feel and look as beautiful on the outside as they are as human beings on the inside.
As you know, my wedding dress featured butterflies. My favourite scarf has butterflies and I know own a couple of tops with butterflies. For some it's an animal print, for others they love florals, or paisley or stripes. For me it's butterflies.
Do you have a signature print? Is there one that you tend to reach for over and over again?