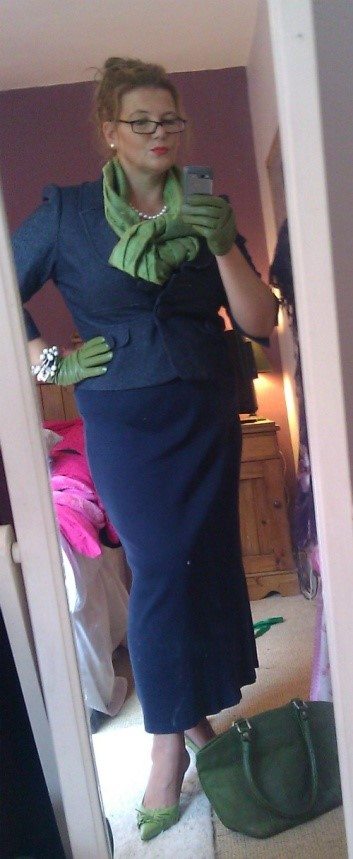 Today I'm delighted to introduce to you Ruth Crofts of Great Dunmow, Essex (UK) based image consultant/blogger of My Colour Coach and Evolve Your Style member.
What is the secret to great style?
Beauty bundles! I have to give credit to Brenda Kinsel  for this in her book 'Fashion Makeover. 30 days to Diva Style.' Chapter 9, Accessory Necessities, (my favourite part of the book,) is about how to create a beauty bundle. It was like an epiphany for me. The concept of a beauty bundle is to build a great set of accessories around either a key item or a colour. For example, you might start with a red bundle based around a fabulous pair of patent heels or an animal print blouse? Add a handbag, scarf, gloves, a belt and some jewellery. Items don't have to match, they just need to all work together, and look fantastic. Once your bundle is complete, it can be worn with loads of different basic outfits. Select the items you want from each bundle, then you are styled and ready to go. For example, add items from the red beauty bundle to: Indigo jeans and a navy silk blouse; white linen trousers and a striped t-shirt; or a grey flannel shift dress. It makes putting an outfit together simplicity itself. You can continue to add to the bundle over time too. Maybe red boots to take you into winter, or red strappy sandals for the summer months? Once you have completed one in red, you can try another colour. The possibilities are endless. I add one or two new beauty bundles to my wardrobe each year. Last year was one in Kelly green and one in animal print. Next year I will be working on pink and making my mustard work for both summer and winter.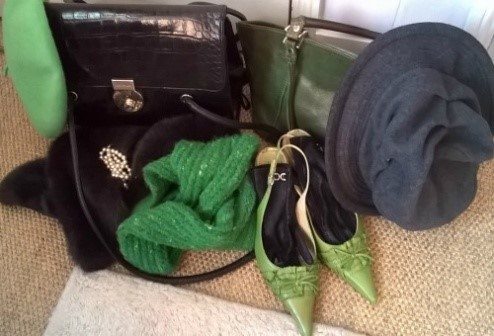 What is the one thing you would spend a lot of money on? 
I love antique jewellery.  It is something which has given me a lot of joy over the years, discovered by hunting around flea markets, auction houses and antiques fairs, waiting for something wonderful to catch my eye. Then the thrill of negotiating a price or bidding on it, before taking it home, polishing it, then deciding what to wear it with first.  I am drawn to the colour of old gold and the jewellery styles of times gone by.  Even my wedding band was my great, great, grandmother's and is over 150 years old.  It also means that my collection is unique.
The other item would have to be a beautiful winter coat.  I bought, or should I more accurately say, I invested in a gorgeous MaxMara, full length, cashmere coat that I wore for over ten years, so the cost per wear was tiny in the end. And I felt fabulous every time I put it on.  In fact I had more compliments wearing that coat than any other item of clothing I have ever owned so I do think it was worth it.  I even received compliments about looking 'bellisimo' when I wore it on a romantic winter break to Rome one year.  And that is high praise indeed coming from Italians who seem to inherit the style gene from birth. (I am wearing my Maxmara cashmere coat in the picture below which was captured by the camera on the London Eye when Mark (now my husband) and I were on a date in London in 10 years ago.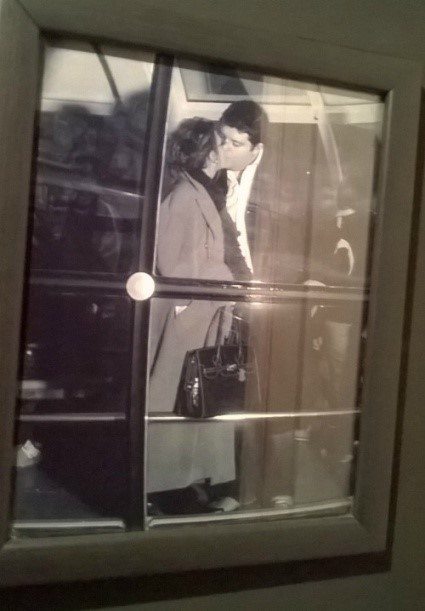 What is the one thing you wouldn't spend a lot of money on?
For me it is jeans.  As an hourglass shape, my legs are ok, but I know they are not my best feature so I prefer dark wash boot cut or straight leg jeans without any fading, whiskering or fancy stitching. Mine are usually from Sainsburys, a UK supermarket, which sells excellent ones for around £15.  The pockets are mid-sized, plain and high up, with a v shaped placket and hence are flattering to curves.  I buy two different lengths for wearing with either flats or heels. Great basics that are inexpensive.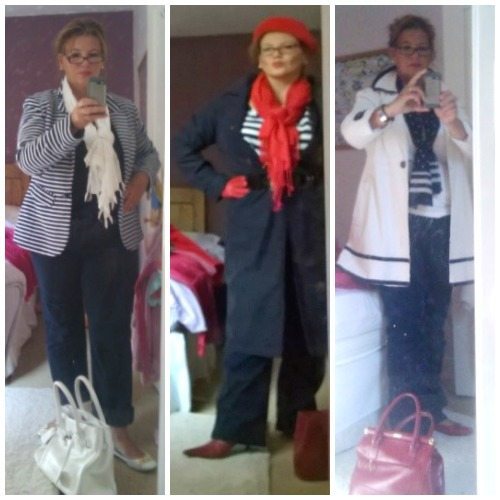 What are your top tips for looking stylish when travelling?
I am a keen amateur sailor and spend a lot of time winching ropes, hauling mainsails and helming at the wheel. Yachting is incredible fun and I love the challenge of it, however anyone who has stayed on a boat will know how tiny the wardrobe and storage areas for clothes are.  It makes having a capsule wardrobe essential.  Mine is based around navy as my darkest neutral and white as my lightest neutral. I then add accents of red, and occasionally yellow to bring it to life.  There are lots of striped T-shirts of course and I can keep my accessories to a minimum, in mainly red, white or blue, accompanied with my signature pearls of course.  I even have a set of emergency pearls onboard just in case I ever lose my favourite ones. I know it is a very typical nautical theme but it does work so well and it means I can feel stylish at sea, even if my hair is full of salt spray and rather windswept.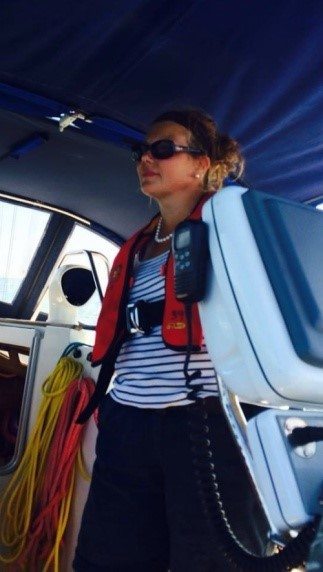 What's the secret to looking polished?
The Evolve Your Style (EYS) programme by Imogen Lamport, was my continuing professional development for 2014, and one of the lessons I am taking away from the programme is that no-one ever died from an extra accessory! Coco Channel is often quoted as saying 'before you leave the house, a lady should look in the mirror and remove one accessory.' Well, not for me. And for all the jewellery Coco Channel wore, I am not sure she practiced what she preached either.  I think looking polished is about being a completer-finisher with every outfit, whether you are a minimalist avant-garde dresser or completely eclectic.  Clothes are just the basics for most of my outfits; it is the accessories that are usually the star performers which finish the look.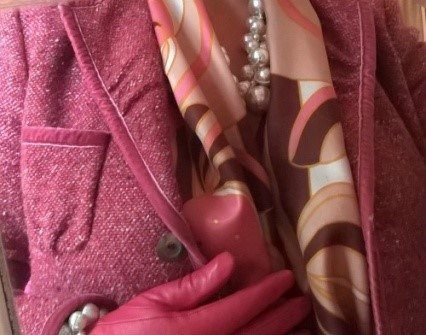 It is so important to choose your accessories with care.  Great accessories can be for life, and not just for Christmas.  They don't have to cost a lot either; have a look on ebay, thrift shops or car boot fairs.  I found a gorgeous, genuine Mulberry handbag in my local charity shop last year for only £20.  Do make sure you love your accessories though;  liking them shouldn't be enough.  They should make you happy and excited and not be able to wait to wear them.  I have collected many beautiful bags and shoes I love, and I make a point of actually using and wearing them.  It is a lot of fun to choose a different bag each day, that will enhance your outfit, and it really doesn't take that long to move the contents over.  It helps you stop being a kitchen sink type of girl.  Add a bracelet or two, a pair of coloured gloves and you are ready to meet the world, one stylish step at a time.

Do you have a signature piece or style?
There are two specific items that are signatures pieces; my pearls and coloured leather gloves. Though I have collected lots of different pearl jewellery over time, both real and faux, my signature piece would have to be my creamy white pearls. They are slightly larger than average and they bring a glow to my skin, and make me feel better dressed up, dressed down and even undressed.  Well if Marilyn Monroe can have her Channel No. 5……  In fact I even wore them to give birth!  My signature style is all about the accessories.  Coloured shoes I adore, and I would probably be described as a bit of a hat girl too. Oh and probably handbags. To be honest, really it is accessories which make my look come alive.  As most of my clothes are not that noticeable, the accessories do the hard work and turn basic clothes into something elegant, chic or sophisticated; this is the look I love, and feel happiest in.  Following the EYS programme did made me consider wearing some of my other jewellery more frequently too and I now love to double up necklaces for a different look. Often pearls of course, (well they are my signature style,) but other parents on the school run are no longer surprised when if I turn up wearing nine strings of pearls for my modern day version of belle époque.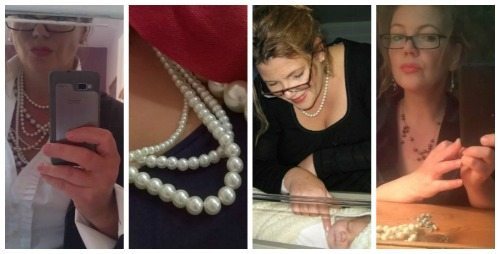 What's your secret to making yourself stand out? 
Being yourself and setting your own standards.  So what if you are a little more dressed up, dressed down, modernist or romantic than others?  As long as it is not harming your career, why worry?  I love an injection of colour in my outfits and tend not to wear all neutrals very often. I find wearing a jacket adds the tailoring that I like, even to a casual outfit, and I usually err more on the smart than casual side.  Complete with shoes, a great handbag, and maybe scarf and gloves, and it can add up to something chic and elegant.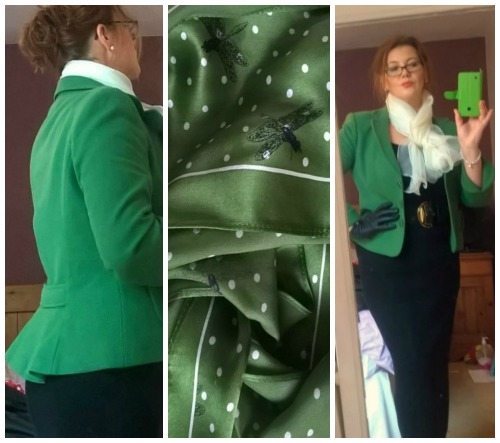 The one piece of advice most women need but don't get? It is all about the bra fitting. 'Lock and load the girls' as Stacy London from American's 'What Not to Wear' would say.  You need good underwear on the inside to support looking good on the outside.  We wouldn't expect a grand house to look so special if the foundations were worn, stretched and poor quality.  (If you ever want to treat yourself then, Empriente is the bra brand I would recommend. But beware, you might get spoilt.) Do respect yourself better than bricks and mortar.  Go and find a great lingerie shop. Get fitted. As soon as possible.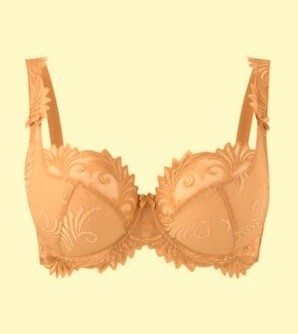 What's the best piece of style wisdom you've ever received? 'Never save your cashmere.'  This advice comes from my mum. My daughters, though only three and five, share the same philosophy too.  The girls do not see any occasion as not good enough to wear their favourite and most treasured items, which is usually some flouncy princess dress and sparkly shoes. My mum thinks we should always wear our best underwear too, (though I think this has something to do with my grandma and her worry about being knocked over by a bus!) It is better to wear out our loveliest things than never to have worn them.  We are all guilty of saving something 'for best' then finding we have gone off it or it no longer fits when we get round to an occasion to wear something. I have been known to have bought a beautiful dress before then thrown a Pimms and croquet garden party just so I have an occasion to wear it.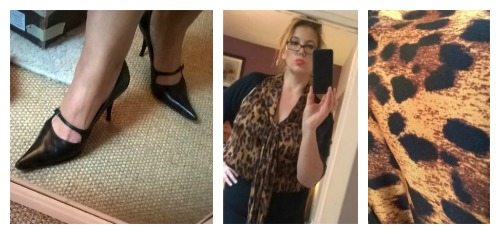 What's your favourite short cut to style?
I add the fairy dust to my outfit with my shoes and handbags usually, and they are often coloured.  These are my star pieces and they don't have fat days. Though many of my clothes are fairly neutral, most of my accessories are not.  I change my handbag and shoes every day, and sometimes more than once a day depending on where I am going, or a change of occasion.   I am the sort of girl that has four pairs of shoes for windy weather!  It doesn't take long to do and it makes your outfit stand out in the style stakes.  Do choose with care though: check they fit.  Now this does seem obvious but the amount of women who squeeze their feet into a shoe on sale is quite incredible.  Be Cinderella; not the ugly sister. Get the glass slipper that fits.

How would you describe your personal style? 
My style words are: Elegance with provenance; chic with a dash of 'Je ne sais quoi.'  I am rarely a big mall shopper as I prefer to delve and discover things at antique fairs, thrift shops, boot sales, dress agencies and boutiques.  I like the thrill of the hunt.  This is my provenance.  I love the excitement of finding my beautiful gold tennis bracelet, in a local charity shop for only £4.00.  Regardless of the conversation rate you use, that is an amazing deal.  This makes me happier than if someone had given me one costing ten times as much.
I am a completer-finisher of outfits and Ebay is a great for this. For example, if I need pink leather gloves to finish my look, I know I can go on-line and I am highly likely to find them.  If pink gloves are out of fashion, or even out of season then I would be very unlikely to find them on the high street.  As my items are from such a diverse range of places, collected over time, loved and looked after, then this helps me to build my personal style.  It would be hard for someone to turn up in an exact copy of my outfits as I might have my doctor's bag from the 1930's; a Victorian ring; a vintage jacket from Marks and Spencer; or jeans from the supermarket.  Often topped off by a pair of my fabulous coloured leather gloves, these elements give me the 'Je ne sais quoi'.

What is your current obsession? 
It is winter in the UK currently (December to February) so I am all about the hat, for both keeping warm and looking stylish on the school run.  I have Paddington bear styles, furry hats and lots of berets in different colours.  With hats you need to try lots on to find the styles that suit you then just forget that you are wearing it.  In the summer I usually stick to one straw hat when I am on holiday.  I have collected a few different scarves to tie around the brim so the hat always co-ordinates with my outfit.  One hat, many looks, and not a lot of suitcase space taken up.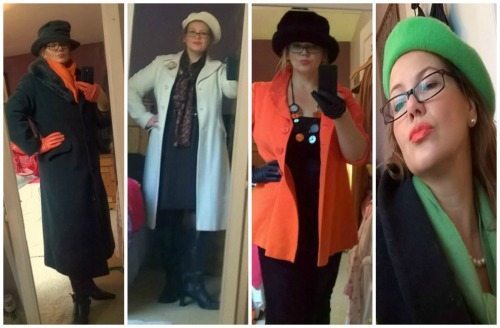 Who inspires you?
I don't really have a style icon as such, so my style inspiration comes from many sources. Certainly there are people whose style I think looks great on them, and there may be elements I love for myself, or could imagine working for others, but I don't have a particular person I try and emulate.  Whilst I am in love with the endless style boards you can create for yourself or for clients on Pinterest, for style inspiration I still love a printed book. There is great joy in a new, or second hand book dropping through the letter box, and the untold delights I might find, flicking through the pages for the first time, Earl Grey at the ready.  I have collected and devoured over one hundred different style and image books, and read untold numbers of articles and blogs and you can usually learn something from each one.  Even if you learn that the advice and guidance they are espousing is not for you.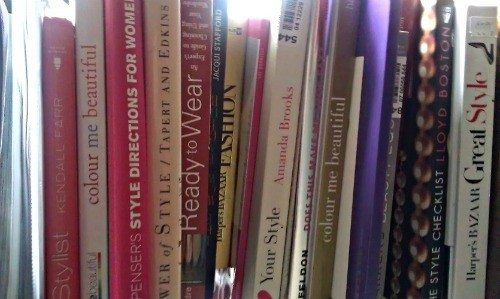 During my Image Consultancy training there were some experiences or moments that were inspiring for me.  Kim Bolsover, who I did my training with is funny, bold and to the point.  She is all about giving the customer what they want, and making it work for them, even if black is not their best colour or voluminous coats the most flattering shape for their figure.  She made me realise that is helpful to learn the rules and guidelines, the whys and the wherefores of style, however it is more important to let a person's personality shine through and give them the best advice you can on how to make each person feel unique, confident and happy.
 Sue Donnelly, a vibrant and quirky image consultant based in the UK, has a video on her you tube channel called 'How to wear one dress 10 ways'.   This was an inspiring experience for me, as it reinforced my view that you don't need a lot of clothes to be stylish. You just need a few versatile pieces that you can dress up or down with accessories. I appreciate that this would drive some people to the depths of boredom, and make them feel they were missing out on the fashion de jour, but each to their own in my view.  As Oscar Wilde would say, you have to 'be yourself, everyone else is taken.'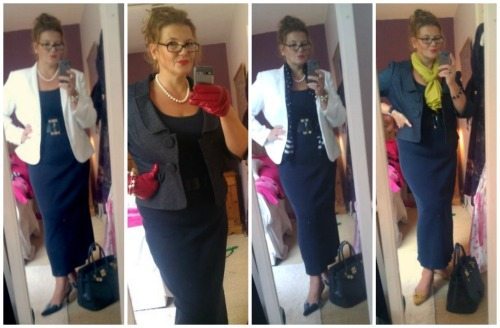 The Evolve Your Style programme from Imogen Lamport was also an inspirational style experience.  The daily emails on the 31 day programme tackle a different element each day, whether that is mixing textures or how to double up your necklaces.  She has a lot of technical knowledge about colour, contrast levels and styling and she shares it in an aesthetic way, with examples that make the concept clear.  This then allows you to experiment with a challenge within your own style personality, whilst shopping your own closet.
Tamera Beardsley posts a lifestyle blog, based around her life, her outfits and her jewellery. She inspires people to lead a more stylish life regardless of their circumstances and what is going on in their life.  Her photography is beautiful and I get ideas for my own outfits and especially my home from her. She is honest, open and warm and her style appeals to me. She makes me feel that it is not possible to have too many candles to make your home look welcoming and it is ok to fill it full my home with things I love, even if it does mean I end up installing a red British telephone box in my back garden.