Recently I was invited to attend an open house viewing at the request of The Home Journal of a recent renovation that is featured in this months Inside Out magazine. Now I love getting to peek inside other people's houses, and when that house includes a walk in wardrobe that I can share with you it really makes my day!
The house belongs to Lauren and Matthew Wilson who have renovated and lived in a number of properties, this being their latest. I'm sharing my overview of the whole house over on The Home Journal, but thought I'd keep the walk in wardrobe for you here.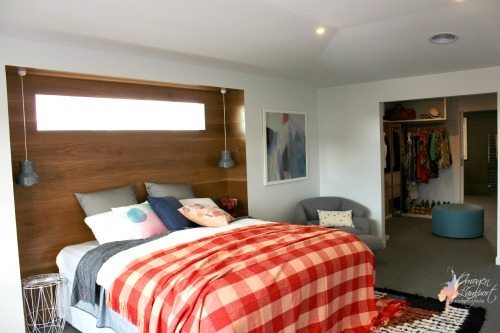 The wardrobe is a walk through to the bathroom design (from the bedroom) so as there are two doorways, every small piece of space is important and there are some interesting design features.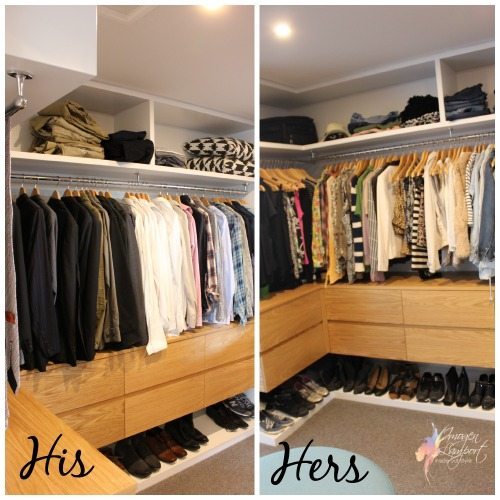 It's not an expensive fit out. In fact the shelves are MDF attached to the walls, with the hanging rails all attached at eye height which Lauren says makes it really easy to see what she has. There are custom built drawers underneath the short hanging spaces, and shoe storage at the bottom.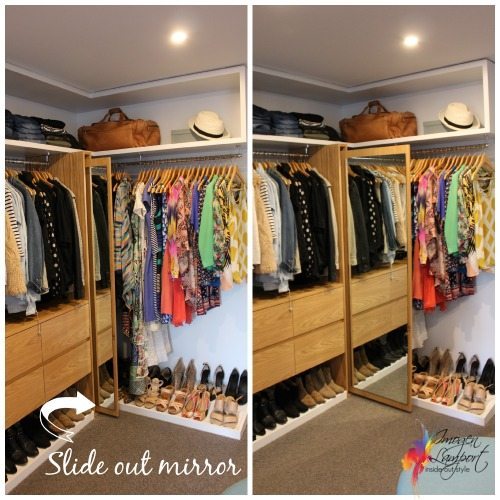 One of the most unique design features is the slide out full length mirror. Lauren realised there wasn't a wall to put a mirror on, so Matthew came up with this ingenious solution.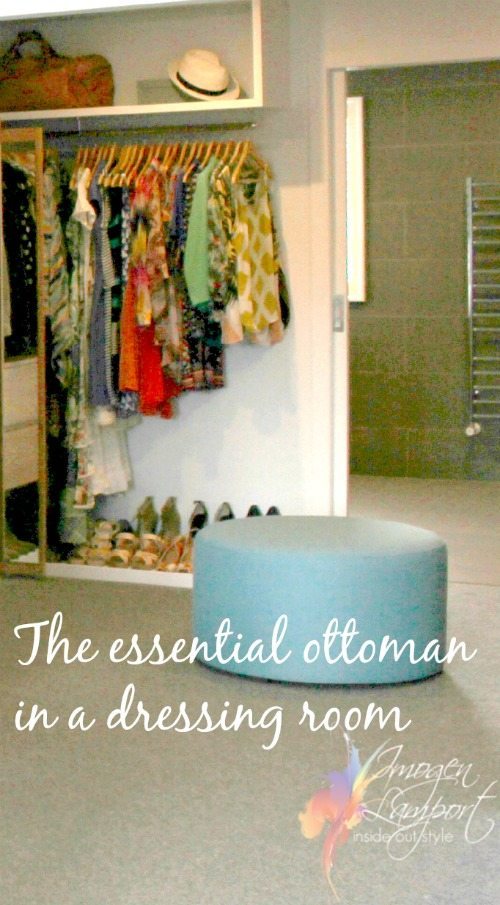 And it includes a comfy ottoman to sit on when you're taking off your shoes (or you need somewhere to toss your clothes).
You can check out the whole house and interview in Inside Out Magazine's May edition (on sale today).
This event was an Inside Out and Bugaboo collaboration.