Fabric Weight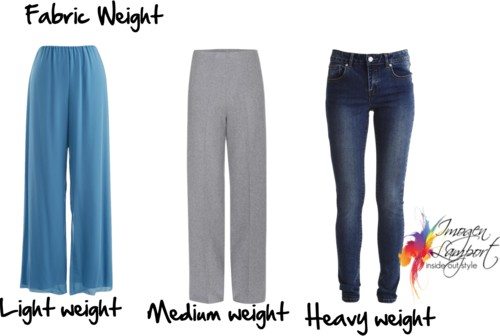 Is it a heavy or lightweight fabric? You can feel this by picking it up.
Heavy fabrics will pull the garment down (gravity) and so are great for pieces you want to have a vertical appearance as the weight pulls them down. They tend to hide more of what is going on underneath, particularly in trousers if you are concerned about cellulite showing through.
Lightweight fabrics are better in tops that bottoms such as a blouse, as they can be worn with more volume.