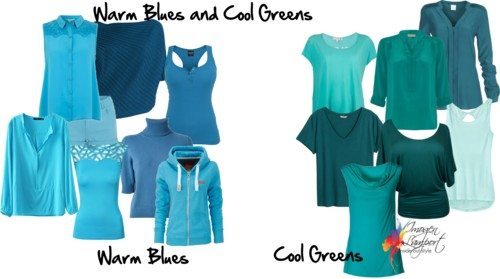 I was asked how to identify the difference between a warm blue and a cool green. Warm blues have some yellow in them that moves them towards the green spectrum but they remain on the blue end of the spectrum though are moving into the teal spectrum. They are the turquoise to marine navy colours.
Cool greens have no yellow in their undertone, they have a bluish appearance, but they are still green. To see the difference between warm and cool greens check this post out.
Teal is the colour in between warm blue and cool green and can be worn by both warm and cool undertones.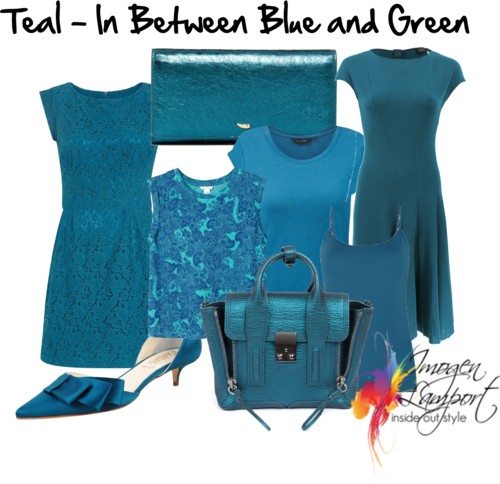 Because warm blue is still a blue based colour, those with a cool undertone can generally wear both warm and cool blues, but people with a warm undertone look best with only warm blues, no cool ones.