Over the past few years, one winter style that remains a staple is the chunky knit sweater. They are usually not only chunky but also pretty boxy too.
The reality with any texture, if you'd describe it as chunky, it will make you look chunky. This is why over the years I've removed from many clients closets chunky cardigans and chunky jumpers (that's the Australian word for a sweater), as my clients never feel great in them. Sure they're warm, but not particularly flattering.
So if this is a trend that you want to play with, how do you do it in the most flattering way?
Tips for Styling a Chunky Knit Sweater
1. Wear chunky with slim – this is otherwise called the principle of volume – if you're wearing a voluminous or chunky top, wear a slim fitting bottom – such as a straight skirt or skinny jeans.
2. Get the proportions right – proportions are all about balance, and so look to cut up your body into 1/3s rather than 1/2 with your top and bottom. We find this so much more visually pleasing.
3. Consider your body shape – this look is easier to pull off if you're an I or V shape, much much harder for the 8s, Os, Xs, Hs and As of the world.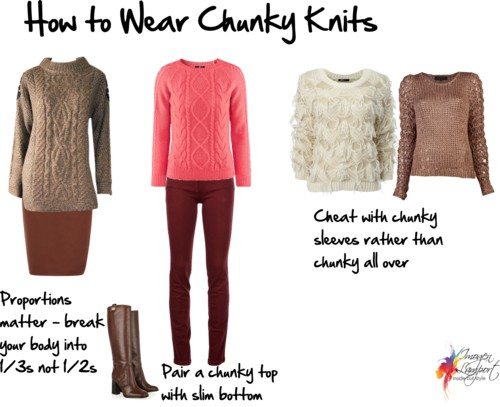 4. Buy cheap – as this trend is harder to wear, you may get sick of it more quickly as it's not as flattering, so don't spend too much on your chunky knit as I've noticed that people find it much harder to donate or dispose of garments that they've spent more money on, even when they are unflattering. Fads like this are where you spend less, and move them out of your wardrobe more quickly.
5. Cheat – look for a garment that is chunky where you are not – such as a chunky sleeve, rather than the body.
6. Find the slimmest version – my chunky knit is finer than many – too many bulky cables make the whole garment bigger and bulkier (and you too), find one that the cables sit flatter rather than stick out lots!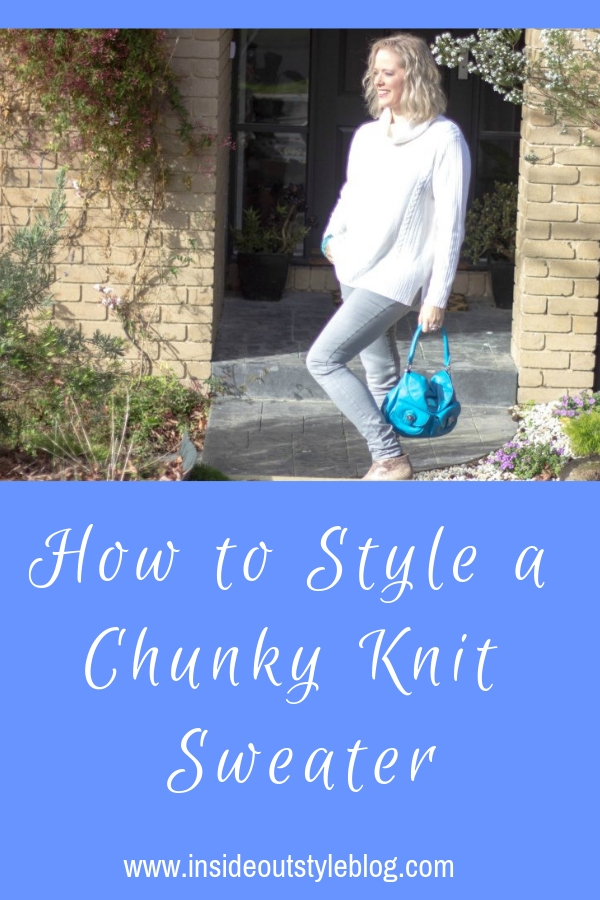 More Tips on Comfy Casual Outfits