Hi Imogen, do you think you could share your tips on styling print pants? They are everywhere this season and although I'm not a slave to fashion, I bought a pair or black and white ones that I love, but what to wear them with?!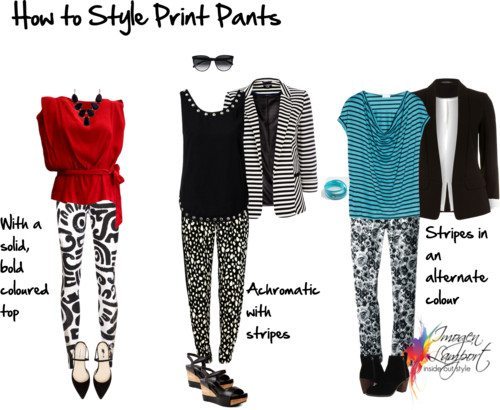 Along with the tips on this picture, here are a few other blog posts to help you figure out how best to wear them for you:
You may also find this post on How to Wear Coloured Jeans useful as I'd use many of the same concepts of styling a coloured pant as a printed one.
If you want try something a bit more 'out there' why not mix prints in a more dramatic manner.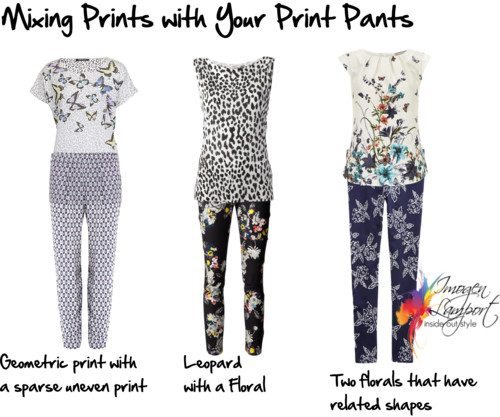 Further reading: