Could you perhaps do a blog about neon colours?
Who could wear them, do you think? Perhaps only winter types?
I'm a bright spring and wonder if perhaps neon is a bit too bright for clear springs.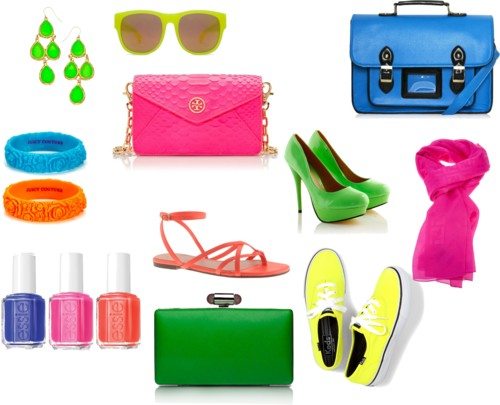 The reality is that people don't have really bright colouring like parrots and tropical fish. We are naturally more soft in colouring, so neon colours don't really suit any colouring. The brighter you are naturally (springs and winters) the easier they are to wear, but neon is super bright and will wear everyone.
Should it be a trend you want to take part in, pick it up in small pieces like belts, bags and accessories, rather than wearing whole garments in it.
If you have warm colouring, then the yellows, oranges and warm greens will be your choice of neon. If you have cool colouring go for the pinks and blues. Both warm and cool can play with turquoise.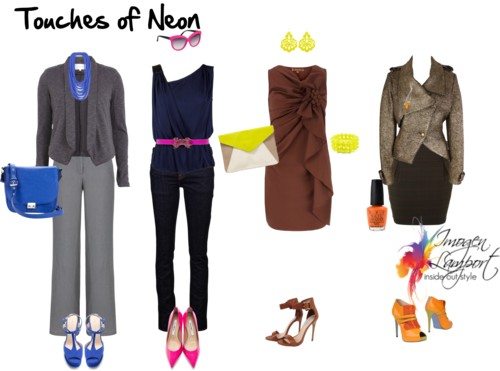 The easiest way to add neons in winter is to wear them back with neutrals.
In summer you can add dashes of neon to your more colourful summer outfits.