You speak of neutrals which raises yet another color question. I always thought that gray, white and black were the only true neutrals, however, I've always thought stone should be included in that list. I also read in some fashion magazines where they indicated that teal and coral were colors that looked good on everyone, as they were neutral, because they were not too warm or too cool. So are there certain colors that look good on everyone? And what are the true neutrals?
Firstly, Teal and Coral aren't neutrals, and yes teal is a universal colour but coral isn't (it's always warm and doesn't suit cool complexions).
You are right about stone being classed as a neutral. Neutrals are those colours that aren't really on the colour wheel, or are really dark colours – such as navy. Or colours that have a lot of grey in them so that they stop being obviously colour, kind of forgettable, which is why they are great staples in your wardrobe as they go with lots of colours and people don't notice that you're wearing the same pair of pants over and over!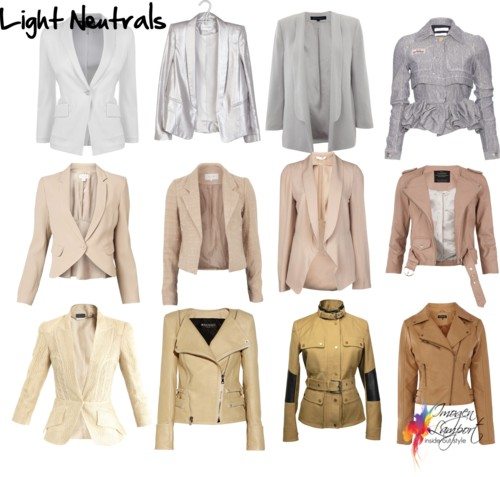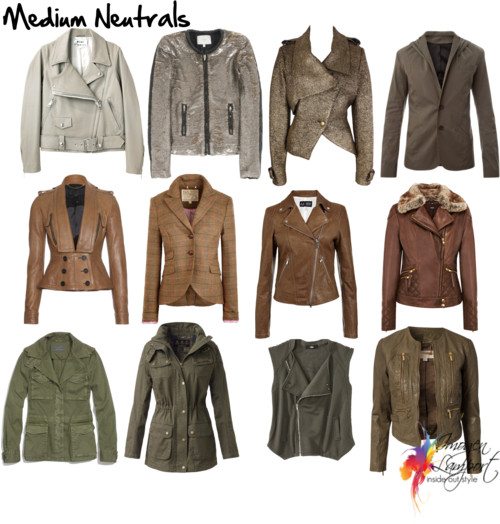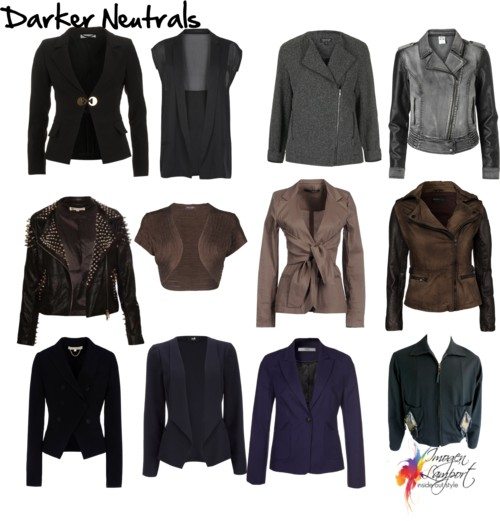 These are just a few of the thousands of neutrals that you might find in clothing. Ideally warm neutrals (tan, camel, warm browns, khaki, grey green) are best for warmer complexions, whilst the cooler neutrals (black, grey, navy, rose beige, dark chocolate) are best for cool complexions.