Today I'm delighted to share the Stylish Thoughts of the divine Lady Smaggle who is a Melbourne based blogger on lifestyle matters.
What is the secret to great style?
Only ever wear clothes that you feel comfortable in. Hitching at your pants or sitting at a weird angle in a binding dress is never stylish. Fit your clothes easily and leave something to imagination. Let the rest come naturally.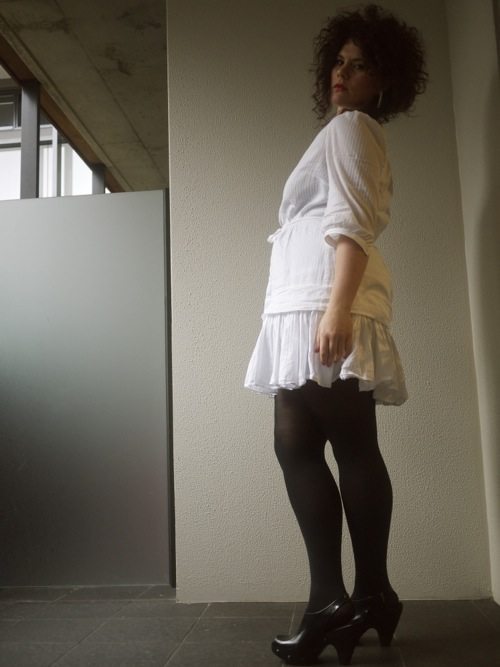 What is the one thing you would spend a lot of money on?
Underwear and shoes. I'm a shapewear fiend and spend an abhorrent amount of time avoiding VPL. Underwear can truly make or break an outfit. With shoes, it's a sad fact that expensive shoes are just more comfortable.
What is the one thing you wouldn't spend a lot of money on?
Trends and basics. I won't spend $100 on an organic cotton singlet if I can grab an identical one for $20 at a chain store.
What are your top tips for looking stylish when travelling?
Wear comfortable clothing like leggings with a tube dress and cardigan, scarves, have perfectly painted nails, groomed eyebrows, indulge in regular moisturiser application and regular teeth brushing. Also pack light – it's much classier to float through the arrivals gate with just your wheelie suitcase and your hand bag rather than dragging a giant airport trolley with you. Also don't wear metal jewellery. Holding everyone up at check in because you're wearing a kilo of silver bangles is not cool.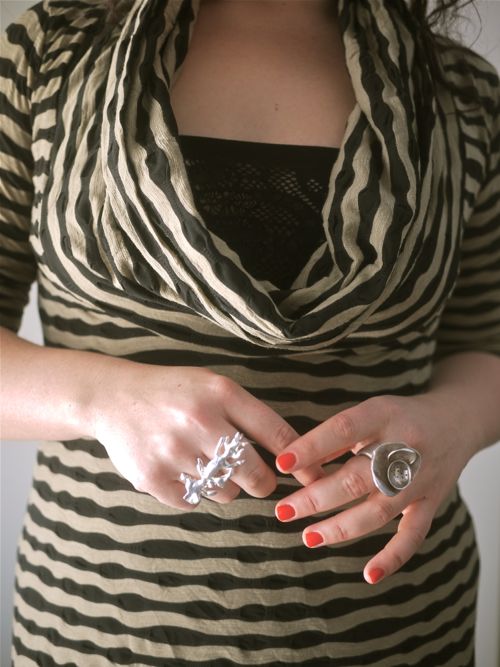 What's the secret to looking polished?
It's all in the details. Neat nails, plucked eye brows, regular hair cuts. It doesn't matter if you never wear make-up, dye your hair blue, are covered in tattoos or dress like 1950s prom queen. Good grooming enhances every style.
How do you balance new trends with a more timeless look?
I don't pay attention to trends at all unless it's something that I like. There was a massive trend of cropped cardigans a few years ago and I'm dying for it return because I need to stock up again!
What is your current obsession?
Boat necked fitted dresses with sleeves. I've bought three in the last two months. It's very French Riveria.
Who inspires you?
Diana Vreeland, Gwen Stefani, Daphne Guiness and Catherine Baba.
Do you have a signature piece or style?
Scarves and bangles. And the hair.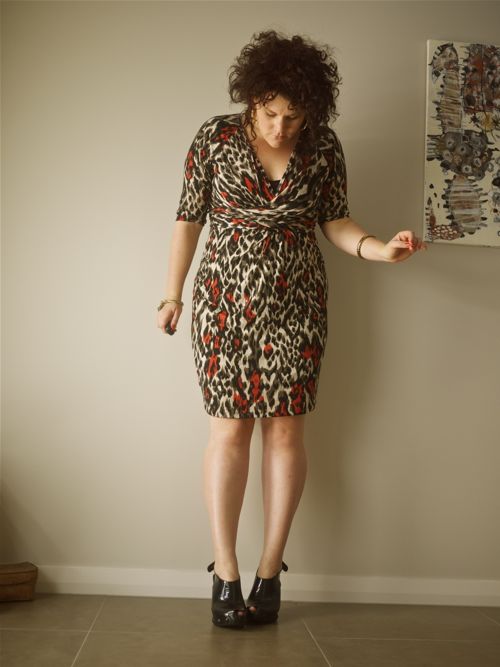 What's your secret to making yourself stand out?
Probably my good posture. I'm already tall but I stand and sit up really straight from years of ballet and people often comment on it.
The one piece of advice most women need but don't get?
Buy all the seamless, skin colour, giant underwear you can afford. I get laughed at constantly for wearing granny pants but I promise you, I will never be caught with VPL.
What's the best piece of style wisdom you've ever received?
Dress every day as if you're going to run into your ex-boyfriend. I just love the concept of aiming to be the most fabulous all the time.
What is your favourite current trend?
Peplums. I suspect these will be my new cropped cardigan. I'll get addicted and then in a few years time when I need to replenish my stock I won't be able to get any!
What's the worst current trend?
Mullet dresses. I love symmetry so it's not surprising that this trend didn't grab me. I hated hankerchief hems back in the day too.
What are your favourite websites
I style stalk Girl With Curves, Karla's Closet, Esme and the Laneway and The Cherry Blossom Girl.
How would you describe your personal style?
Monochrome, structured, major hair, major accessories.