Hello, Imogen! I love reading your blog and I get so excited to incorporate trends into my existing wardrobe. Here's my challenge: I'm having knee surgery. The healing time will be about 3 months and I'm already so tired of wearing stretchy workout pants (the only pants I own that fit over my knee brace) and athletic shoes (for stability). I'm sure I'm not the only person to have my options limited for health reasons. Any ideas? Suggestions?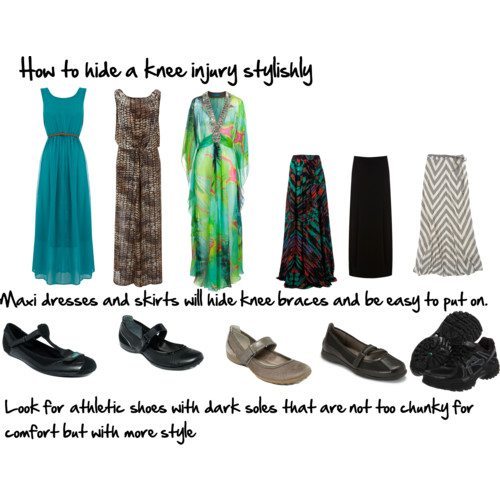 Not sure how chunky your athletic shoes need to be, but if possible, stay away from the big white ones which will just draw attention to themselves. If you can, look at some of the mary-jane style athletic shoes that you can get from the sports shoe companies instead of a traditional sneaker. If you have to wear the traditional style, look for a pair with a black sole, as the white sole will become like a beacon on your feet.
Maxi dresses and skirts that come pretty much to the ground are the only option I can think of that you'd be easily able to get on and off with your brace, but cover everything up and basically hide your shoes.
You may also find that you will be able to wear a flat knee-high or calf boot as your knee heels up, as the leather round your ankle will give you extra stability. If you do make it into knee-high boots, you will be able to wear midi-length skirts and dresses too, covering your brace.
Good luck!