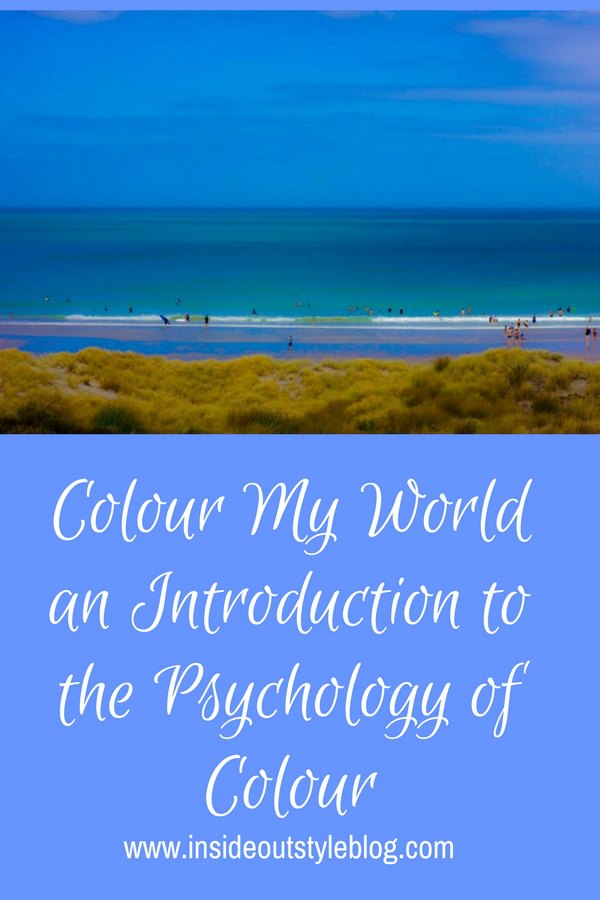 Do you have a favourite colour?
Do different colours make you feel differently? Put you in different moods? Give you energy? Drain you?
Introduction to Colour Psychology
How we react to colours comes from a variety of sources, the natural world, our culture and even semantics. Nature is hugely influential in how we perceive and interpret colours. One of the easiest ways to understand colour psychology is to think about how and when we view specific colours in nature.
For example, when the weather is good we expect to see a blue (calming, serene, trustworthy) sky, green (calming, peaceful, reassuring) foliage, brown (down-to-earth, dependable) earth, yellow (bright, happy, fun) sun, white (peaceful) fluffy clouds.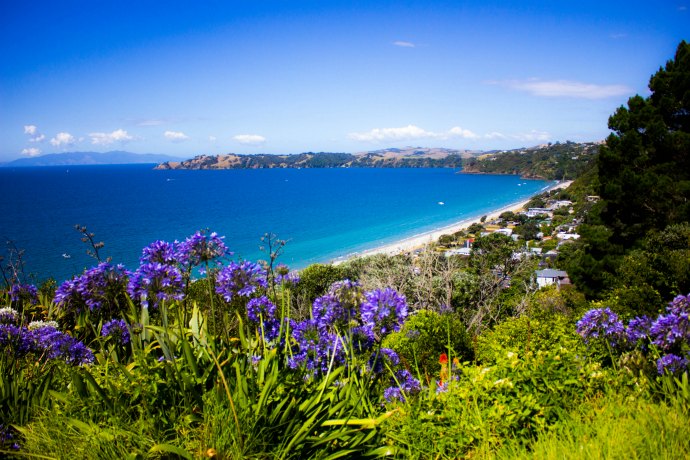 Repeating the colours of a calm scene (above) in an outfit gives that impression of calm warmth (below)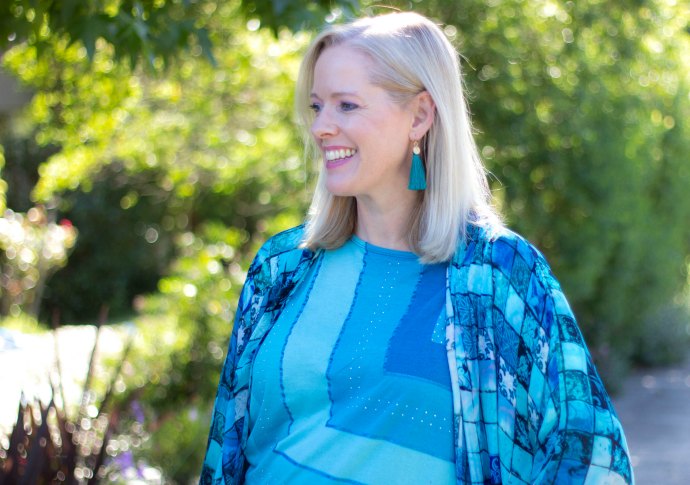 When the clouds are dark grey or black we call them 'intimidating' and 'threatening', when we see red blood we think of potential danger and emergency and are physiologically stimulated by it (our blood pressure rises). Yet red in China is considered to be a lucky colour, it's a great colour to wrap a gift in and is worn at weddings as it symbolizes good fortune and joy.
Why do we love pictures of tropical scenery so much? They're mainly full of mid blues and greens which calm and relax us, yet because of their brightness have a fun and warm quality to them.
We also interpret colours culturally, for example, brides wear white wedding dresses in Western cultures and thus the colour has come to symbolise purity and freshness. Green is the colour of a political party 'The Greens' in Australia and represents a left-wing political view, it's also the colour of the environmental movement and we talk about 'being green' meaning caring about the environment.
Green is also used semantically to represent envy (green with envy), having the blues is another way of saying that you're depressed, as is a visit by the black dog.
Each time we see a colour we are using our natural perceptions plus our cultural and semantic understandings to interpret it and give it meaning.
Are there any colours that are perceived in a particular way in your culture?
More on Colour Psychology
Want to know which colours make you look great? How to use colours effectively in your wardrobe? Find your signature colours that make you shine? Discover this and so much more in my 7 Steps to Style program – colour is just one of the seven steps!