I was asked by one of my lovely readers, Jennifer, to do a post on Elegant Chic and Strict styles. Not having come across the term before I read it on Deja Pseu's blog and then Duchesse's, I don't feel Strict is something I've yet come to grips with fully.
According to Duchesse the look is worn by women over 35, and entails precise, demanding tailoring, the best fabrics, a base of neutrals (no bright colours), pattern usually tone on tone if any, each piece revealing idiosyncratic, subtle details.
What is Modern Elegant Chic Style
I feel that what I've gleaned about strict from these two posts, it's different from the style Elegant Chic which is also a style generally worn by the 35 plus but includes more colour and sometimes some pattern, not just texture. The look is always well groomed. Whenever we see a woman who is Elegant Chic it never looks like she just threw on whatever was hung over the back of the closest chair. Instead, it's a look that is culture and cultivated. Thought and care go into the look. There is often structure and tailoring to the garments, you won't see a tracksuit in this style!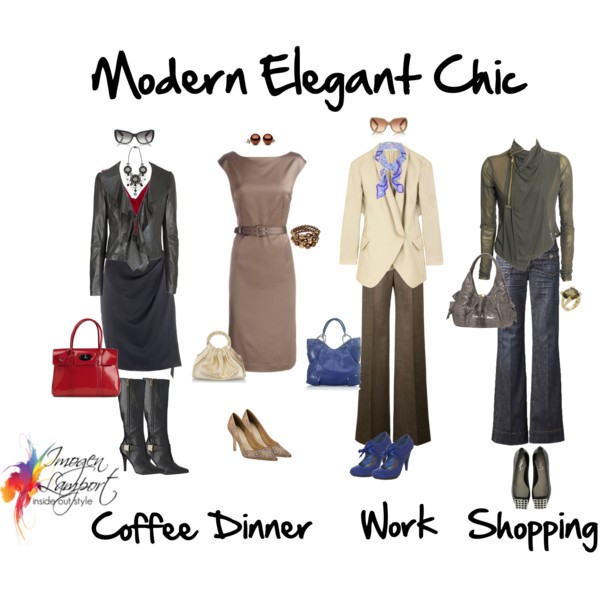 What you do notice with Elegant Chic style is that the clothes exude quality, the garments are always well constructed and made from high-quality fabrics. There is a combination of classic elements, along with femininity sometimes with a dash of drama. It's always polished.
Some words you might associate with this look are:
Cultured
Discerning
Poised
Refined
Established
Sophisticated
People who dress with this as a basis of their style include Carla Bruni, Michelle Obama and Princess Mary of Denmark.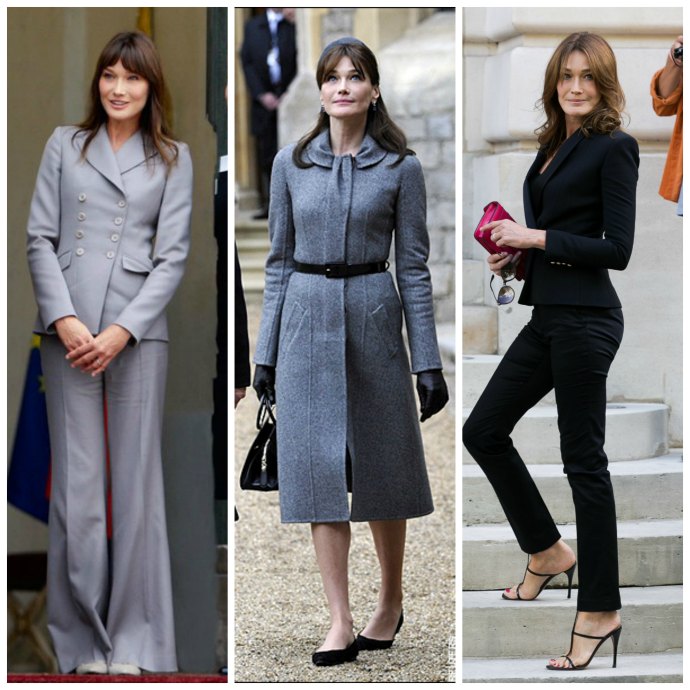 Carla Bruni has developed an Elegant Chic style since becoming the First Lady of France.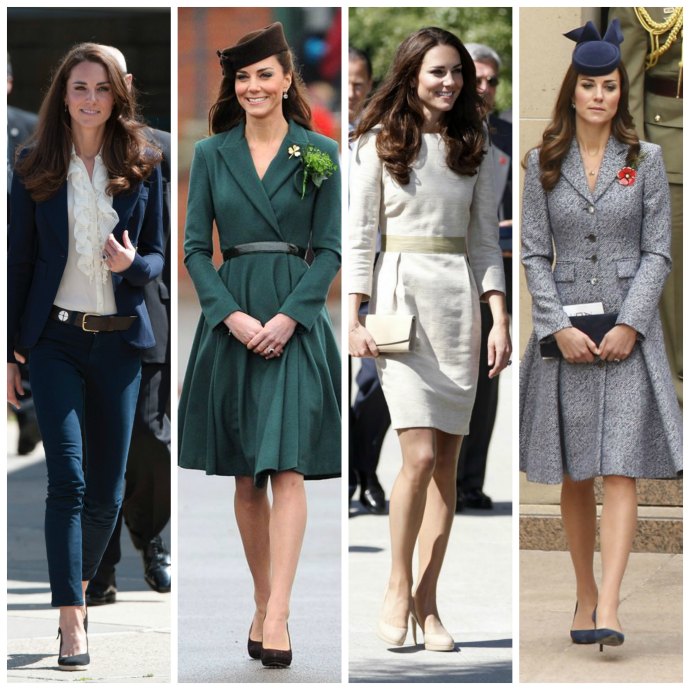 Kate Middleton also wears a modern Elegant Chic personality dressing style.
Discover more about the Elegant Chic personality dressing style in my 7 Steps to Style program – you'll also discover six other personality dressing styles and how you can combine them, how you can understand which are you and which are not – so that you can make great purchasing decisions so that you stop wasting money on the wrong clothes. Understanding how to choose clothes, accessories, details, fabrics and prints based on your personality is an important part of finding and developing your personal style.
What is your interpretation of Strict and Elegant Chic?