How do your shoes communicate? What is the personality dressing style of your shoes?
In this video with Jill Chivers of Shop Your Wardrobe, we discuss and show examples of different shoe styles and elements of shoes so you can learn how to interpret your shoes and what they are communicating.
What are The Design Elements of Different Personality Styles?
I'm sharing here some of the different design elements of shoes that you may see. Some more common, some less so, plus some examples of different shoe styles and their predominant personality dressing style.
Personality of Pumps
Pumps are a more naturally Classic and Feminine personality style of shoe (men don't wear pumps!). But still, within pumps there are a range of different elements you may see which communicate elements of personality dressing styles.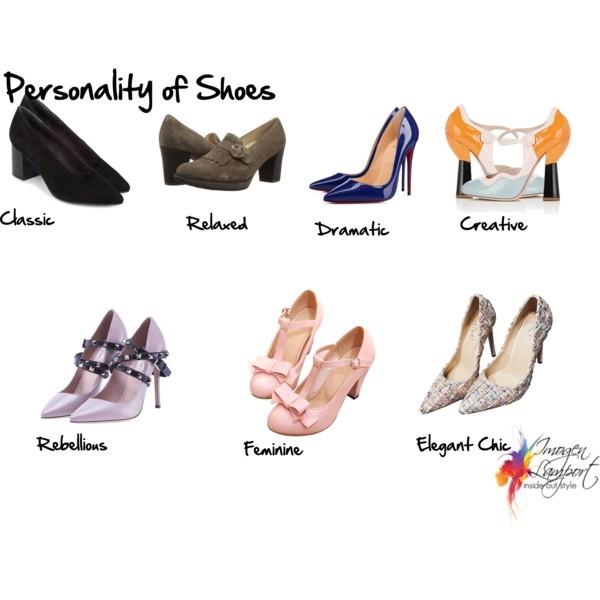 Elements You May Find in Shoes
Classic Shoes most commonly have:
Almond Toe
Leather
Matte finish
Stacked heel
Medium height
Simple design
Black/navy in colour
Relaxed Shoes most commonly have
Flat or low heel
Square toe or wide toe box
Thicker sole
Matte finish
Leather, suede or canvas
Cork heels
Stacked heel (if heel)
Simple design
Natural colours
Low Heel, curved or square toe – relaxed
Dramatic Shoes most commonly have:
High heels
Stiletto heels
Fine sole or platform sole
Bright colour
Patent finish
Bold detail
Creative Shoes most commonly have:
Unusual design detail
Interesting/unusual heel design
Unusual colour combination
Quirky detail
Rebellious Shoes most commonly have:
Metalware or studding
Edgy design elements
High heel or flat and chunky
Skull or tattoo style motifs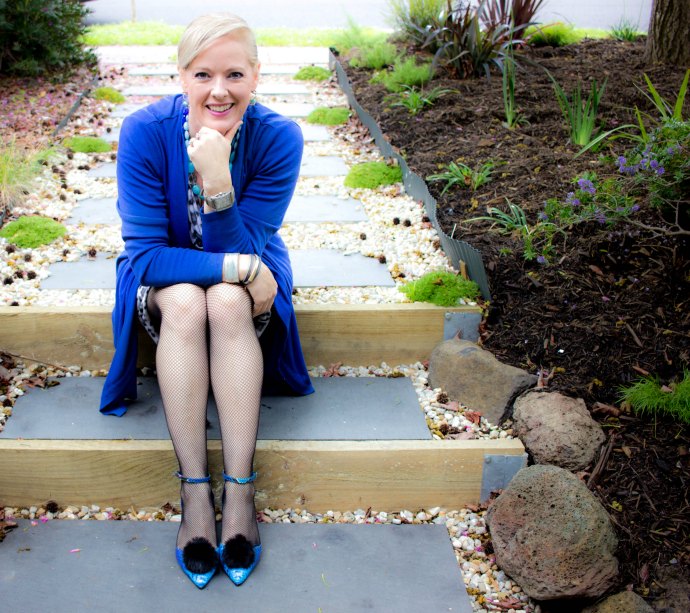 Feminine Shoes most commonly have:
Light colours
Soft finish
Delicate detail
Curvy patterns
Frills, sparkles, bling, lace
Bows
Curved toes
Fine soles
Ankle straps
Fine straps
Elegant Chic Shoes most commonly have:
Lighter colours
Softer finish
Grown-up glamour
Detailed elements
Quality finish
Slimmer heels and soles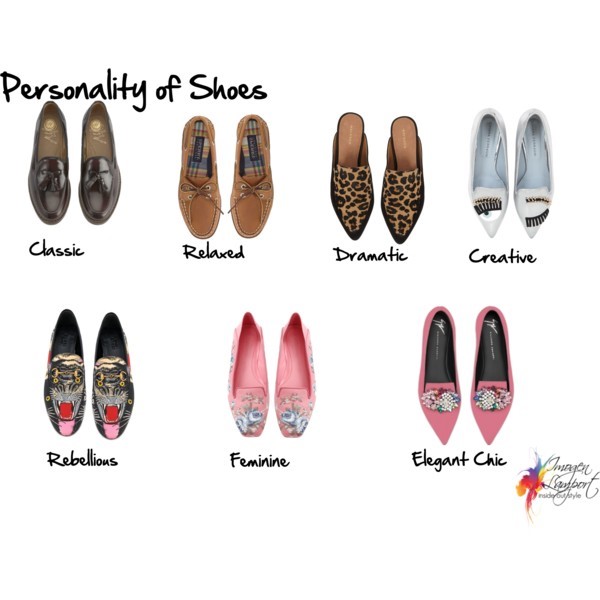 You can see in each of these illustrations of shoe styles, from pumps, to loafers to ankle boots, there are design elements that are more unique to each personality dressing style. Many shoes are a combination of features but may have a dominant personality trait that is the most obvious.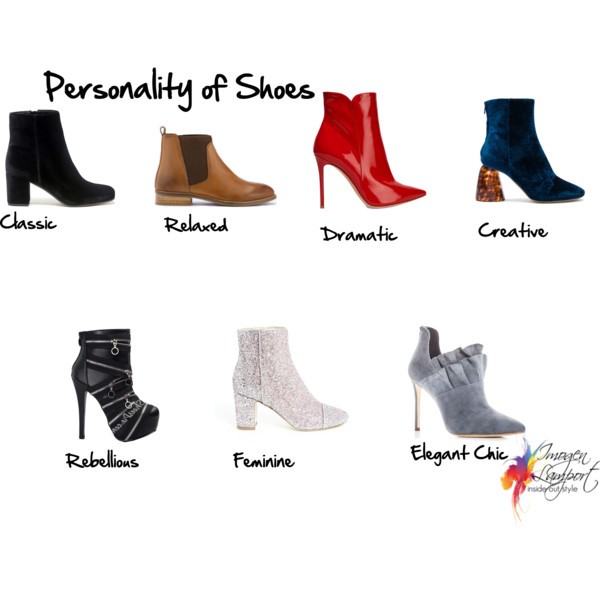 I've noticed that most of my shoes come from the more Feminine style (as their basis) but have elements of Relaxed and Dramatic. I know for me that I can only wear exercise style sneakers when I'm actually doing exercise (I feel very uncomfortable in them wearing jeans, they just feel too clumpy and dressed down).
If you'd like to understand all about your personality and how it influences your choice in clothing, accessories, grooming and of course shoes – this is the first step in my 7 Steps to Style program and I think one of the most valuable things you can ever learn about style as it gives you an insight into why you like what you like and dislike what you do. Understanding personality dressing styles really stops you purchasing so many of the wrong clothes as you know that some design details just aren't 'you' and also empowers you to express your best personality with confidence through your outfits each day.
What do your shoes say about your personality? I'd love to know!
Further Shoe Related Reading
These Shoes Will Never Love Me
10 Ways Personality Is More Important Than Body Shape When Choosing Flattering Clothes
How to Choose Accessories to Match Your Personality and Occasion