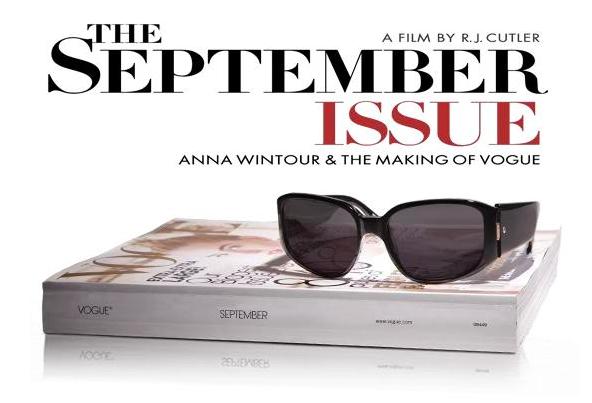 Yesterday I got The September Issue
out on DVD. I'd wanted to watch it when it was at the cinema, but never got there in time (which I find is often the case). This was a documentary that I really enjoyed, and what I enjoyed most was seeing the sumptuous feast that is Grace Coddington's fashion styling. Wow that woman has some talent at producing the most gorgeous fashion spreads I think I've ever seen.
Anna Wintour is slightly less frosty than I expected, but not much. She seems to spend a lot of her life looking slightly bored, with a fake half smile plastered across her face. Anna Wintour would make a brilliant poker player as you really can't tell most of the time what she's thinking.
The only bit of real humanity I saw in her eyes was when she was speaking with her daughter, there was a point where she looked at her and you could see the love.
I had to laugh when I noticed that her office is set up exactly the same way as the editor Miranda Priestly's office in The Devil Wears Prada
was set up.
Grace Coddington
really stole the show, you cared about her and her fashion spreads, and her hard work being cut from the magazine. It made me want to subscribe to US Vogue
just for her spreads alone, they are art.
Have you watched the movie? What did you think?

And if you really want to buy me a present, I'd love