If you want to wear a patterned skirt how do you choose what colour from the pattern to go with the top?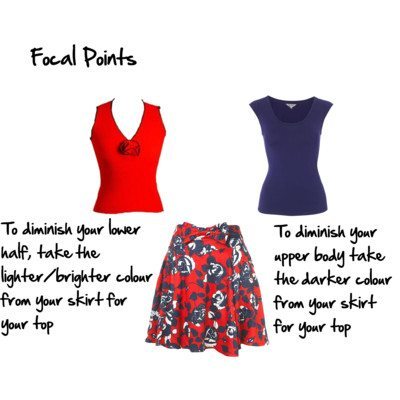 It's as easy as this. If you want to draw attention up, and distract from your lower half (A shape, X shape), wear a lighter or brighter colour from the skirt in your top.
If you want the skirt to be the focal point of your outfit, and take emphasis away from your upper body (H shape, O shape, V shape) then wear a darker or more muted colour from the skirt as a top.