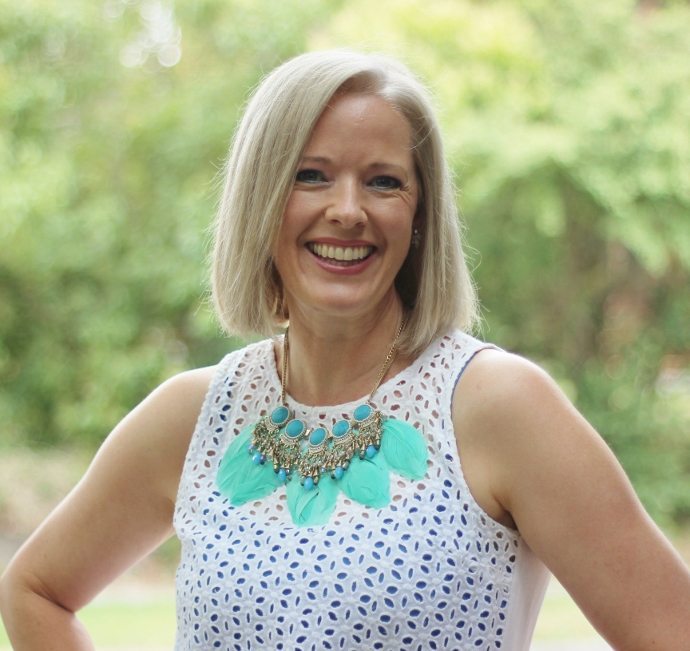 So we've covered colour contrast and value contrast, the final piece of the puzzle is how your personality affects your contrast levels.
Your personality can be a 'rule breaker' or 'rule stickler' one – if you are dramatic, rebellious or high energy (life of the party), no matter what your outward appearance, you may enjoy breaking the rules and wear high contrast if you appear to be low, or the other way round.
If you are very quiet, shy or low energy (wall flower), you may prefer to wear more subtle combinations of colour and value (low contrast) as you don't want to stand out from the crowd, even if you have high contrast colouring.
Is this all starting to make sense? Have a play with these concepts. It make total sense to me one day when I was wearing jeans and a purple top and a wine coloured cardigan – even though they were 'my colours' I looked dull (I'm a bit out there and have high contrast colouring as you can tell from my photo). As soon as I put on a a green scarf, suddenly the outfit worked and I felt so much more 'me'. Can you see with this illustration how a pop of a brighter or lighter colour can add value and colour contrast to this outfit?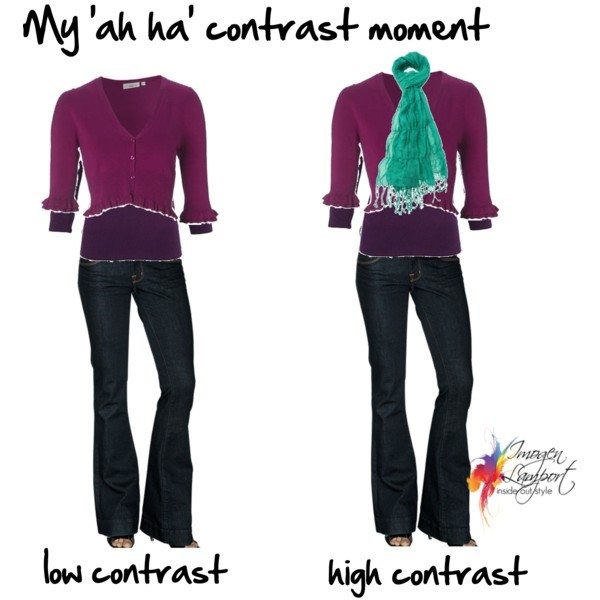 Discover your ideal contrast levels here.