Carol Karl and I talk jewellery again in this video, all about selecting jewellery to harmonise with your body shape and features.
Body Shape and Jewellery Choices
What body shape tells us, where to put horizontal lines and vertical lines, what the silhouette should be ideally. You can find out more about the impact of these different lines in these posts: vertical, horizontal, diagonal, and curves. Body shape tells us how to use each of these kinds of lines to flatter our figures (and create body harmony), but body shape doesn't tell us what we like – that's all about personality (which you can learn about here on the video Carol and I made – plus also if you want to dive deep into discovering your personality style – inside my 7 Steps to Style program).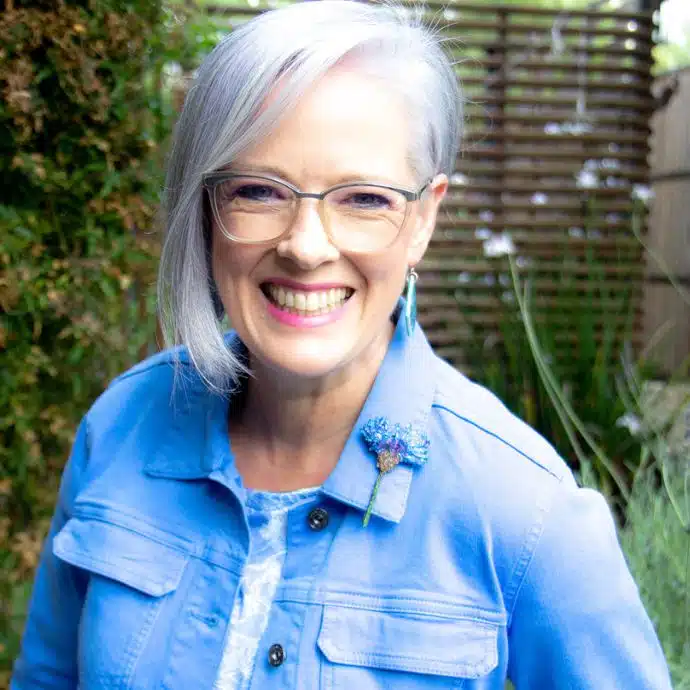 When you're thinking about putting stunning outfits together, you want to think like a magician. Now no bunnies are hurt or disappear in any of these tricks, and it's now about sawing anyone in half. When you think about the art of the magician, they are using two main things:
Illusion – which is what our colours, lines, and scale all do in outfits
Distraction – This is where focal points really earn their keep.
I've written more extensively about the art of the magician with outfits here.
The Beauty of Jewellery
The beauty of jewellery is that it creates brilliant focal points.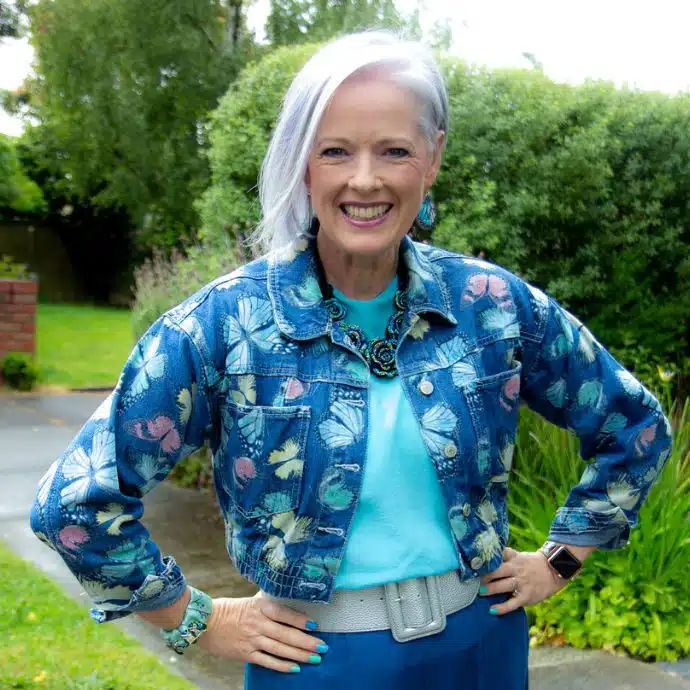 Dress your portrait area first using jewellery or other details to draw attention to your face, which is where you communicate.
When deciding on the shapes in your jewellery, use your features as a guide – these are called your defining features which you can find out more about here. Straight and more angular features look best in more straight or angular jewellery, whilst those with curved features look best in jewellery where the lines are soft rather than angled. For some of us, we are a combination of curved and angular or straight lines, which means we can wear details that have both curves and angles (a heart is an example of a combination shape).
Choosing the Length of Necklaces
How long should your necklace be? This relates to your own features and proportions and your balance points (you can find out exactly how to measure them here).
Where is the focal point you want? If you don't want your tummy to be the focus, don't wear long pendant necklaces where the pendant ends sitting on your tummy, as this creates a focal point where you don't want people to look. Instead opt for a necklace that ends above the bust, closer to your face.
Your body proportions influence the length too – so shorter legs = shorter necklaces, whilst longer legs = longer necklaces.
Selecting the Size of Your Jewellery for Your Facial and Body Features
The scale of your features also impacts jewellery choices.
Large facial features can carry off larger-scale pieces more easily.
Smaller facial features will be overwhelmed by big solid pieces, instead opt for larger pieces made by more smaller elements put together.
Large bust – if you want to distract from this – wear larger scale jewellery – I've got lots of tips on how to camouflage a large bust in these posts, and jewellery is one of your best tools!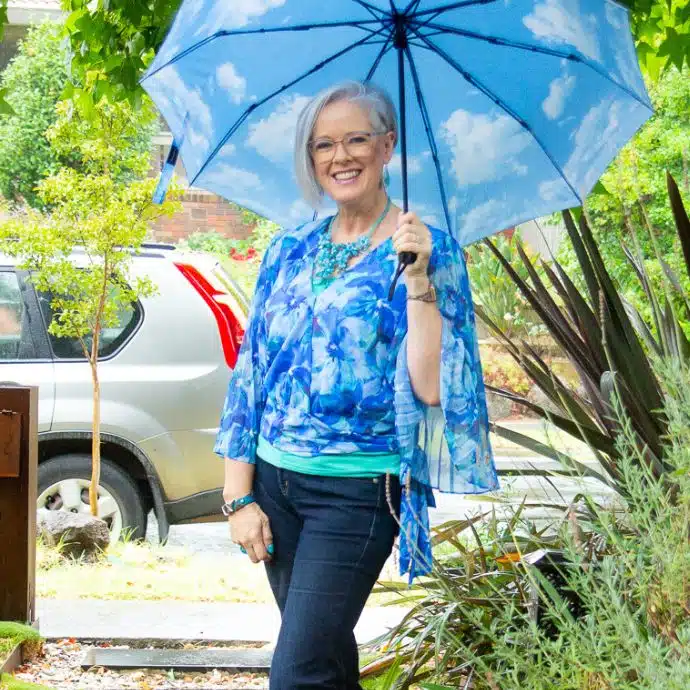 Balance all your features, bust, shoulders, and facial features using the scale of your jewellery.
Of course, your personality comes into this equation which is why if you love some drama in your outfits yet are more petite or have smaller features, you can still upscale your jewellery without overwhelming your features with the tips I've written about here.
As you can see, there are many things to consider when selecting your jewellery related to body shape, proportions and scale as well as personality! Don't worry, if you feel overwhelmed you are not alone because you've never been educated in these concepts before. This is why I created my 7 Steps to Style program to help you discover what's right for you, rather than taking generic fashion advice. Find out more here.