No matter your size, shape or age, most women have issues sourcing clothes that they love, that suit their colouring and that fit and flatter. The further you are away from "manufacturing standards" the harder it becomes and then along with this, you may have heard that there are things you can't wear, such as that an A shape (pear) or plus size woman can't wear white. Now as a plus-sized A-shaped woman, you may find it challenging to dress in a way that highlights your best features while camouflaging the parts you are not too comfortable with. The good news is that you can still wear white, even if you struggle with your A-shaped figure.
1. Wear White On Your Upper Body
Rather than wearing white pants and trousers, which are the hardest colour to wear for many women as white fabrics are often too thin and unforgiving, wear white on your upper body, and something slightly darker on your lower body
2. Embrace Verticals to Break Up the Your Lower Body
When you have an A shape, you often have more booty out the back, which means you have a round lateral body shape.
Vertical lines can be easily used to elongate and slim your bottom half and since you have a round lateral body shape, it would be best to break up the side of your body with verticals as well as the front for a longer leaner look.
Look for dresses in a fit and flare shape and skirts that flare out from your waist, that have vertical details from side seams to gore panels. Avoid horizontal details from frill layers to stripes on your lower half.
3. Choose the right fabric
If you want to wear white bottoms, remember that not all white fabrics are created equal. Some fabrics, such as lightweight cotton or linen, can be unforgiving and show every lump and bump, anything too clingy won't work. Instead, opt for fabrics that have a bit more structure and weight to them, such as Ponte, woven wools or twill. Or look for white skirts and dresses that have a lining fabric. These fabrics will help to smooth out your silhouette and create a more polished look.
Even with white tops, knits that are too thin and lack substance will show everything through, you may find a thicker winter cotton jumper or sweater is a better option than a thin white tee. Also a white silk blouse with a cami underneath will work better than a stiff white cotton shirt.
4. Find the right fit
Fit is key when it comes to wearing white, especially for A-shaped women. Look for pieces that fit snugly at the waist and hips and then flare out over the thighs and calves. Boot cuts and wide legs that flare out again after coming in at the waist will blend nicely with blousy tops that you can tuck in and use to create a balanced silhouette and highlight your curves in all the right places.
5. Layer strategically
Layering can be a great way to add depth and interest to your white outfits. But it's important to layer strategically, so as not to add bulk to your frame. Look for lightweight fabrics, such as chiffon or lace, to layer over your white pieces. These fabrics will add visual interest without adding too much weight.
6. Accessorise
Use accessories such as necklaces and earrings to draw attention to your face. If you're wearing a white bottom and coloured top, repeat the white in your accessories to tie them together and draw attention up to your face.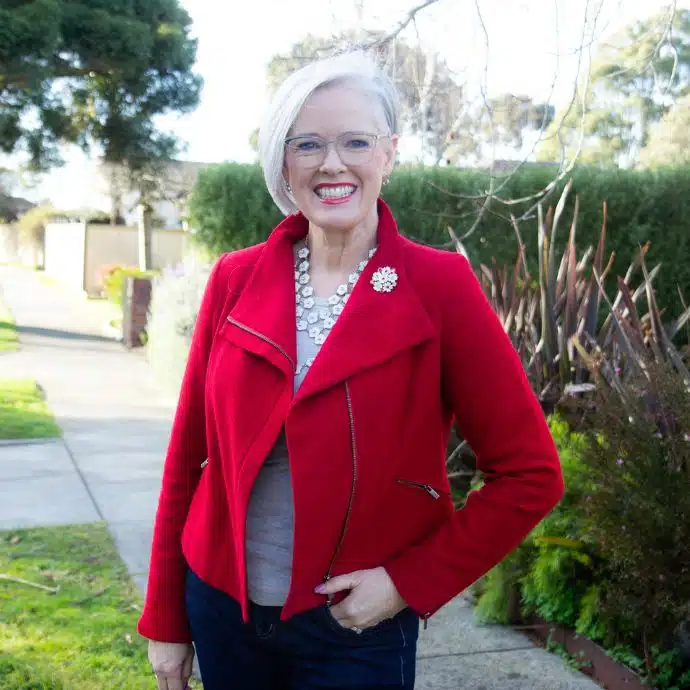 7. Embrace your curves
Above all, it's important to embrace your curves and wear what makes you feel confident and beautiful. Make sure all your garments cinch in at your waist, avoid boxy and oversized clothes as they do no justice to your figure. Don't be afraid to show off your curves in your white outfits. After all, your curves are what make you unique and beautiful.
Further Reading