Reader Question – I have a back issue that means I can't wear heels. I work in a corporate job and I feel that wearing ballet flats doesn't look as polished as heels. Do you have any suggestions?
The expectation that women wear high heels to work, or anywhere for that matter, seems like an old-fashioned notion. No other item of clothing that people commonly wear to work can cause long-term damage to the body.
Wearing heels forces your lower back to be pushed forward, which takes your body's hips and spine out of alignment. This uneven weight distribution forces the arch of your foot into an unnatural position. This impacts your gait as well as the way the force from walking and other activity is distributed–putting a strain on your arch and causing tearing and inflammation.
Keep your feet and mindset in a happy place with these tips for finding a high heel alternative suitable for your workplace.
Level of Refinement
Match the level of refinement of your shoes to your corporate outfit – the most polished version of a ballet flat; an ankle boot or a pair of work-appropriate knee-high boots. When deciding which pair of shoes to wear, it's worthwhile being able to quickly interpret the formality of the shoes.
Metallic, patent, velvet and good quality leather will always look polished than a matt finish. A leather sole is more polished than a thicker rubbery sole on your shoe.
Proportions
One of the most important style tips to consider when wearing flat shoes is how your outfit works proportionately.
If you want to create the illusion of height, you can do so with a pointed toe rather than having to opt for heels. The pointed toe has an elongating effect for your legs in the same way that a pair of heels does.
Ankle straps will shorten your legs, so be careful with this look if your legs are already short.
Wearing low vamp shoes makes your leg appear to start at your toes, adding inches to the appearance of the length of your legs.
Want to fake that low vamp look with a high vamp shoe? Check out this post for tips and tricks.
Focal Points
Ensure that your focal points are in your portrait area and nobody's going to be noticing your shoes. Focal points create a place for the eye to stop and rest, drawing attention away from body parts you choose to camouflage, distracting, like the magician distracts you as they perform their illusions. Check out how to become your own style magician here.
Choose a nude shoe that doesn't draw attention to your feet. This allows the shoe to serve as an extension of what you're wearing and makes the path up your calf less severe.
Further Reading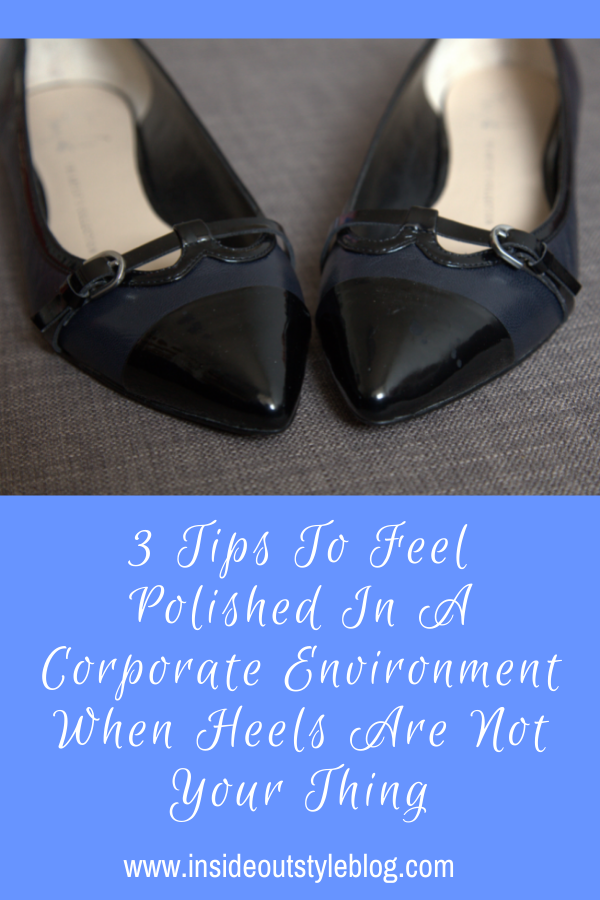 High Heel Alternative