Pants are now optional, aren't they?
With lots of people working from home – even if you're on a video conference – it only matters what you wear on top, doesn't it?
That would be great … but camera's have been known to fall over and show more than you'd planned, people have been known to stand up (when they weren't expecting to do this) and reveal their bottom halves and do you want to be the next viral social media sensation for this? Most likely not.
So no, pants are not optional and in fact, you should dress for work at home as if you were going to meet others (particularly if you are making video conference calls to stay in touch).
Wearing clothes that make you feel smarter, will help you work smarter – it's called Enclothed Cognition (see the video at the bottom of the page for more).
Research finds that if you dress like you mean business, your quality of work will be higher, and your productivity too. Keep wearing your pajamas all day and you will end up doing more sloppy work and be less effective.
You may not need to dress in a business suit – but smart clothing and good grooming will go a long way to getting you in the right mindset to work from home.
Many people who are not used to working from home find it hard.
No boss to notice if you're at your desk or not.
Household chores that you can't do when you've left the home suddenly start calling to you.
Youtube videos that you'd never watch at work because you're in an open-plan office are suddenly on your screen, and how easy it is to keep watching video after video…
As someone who has been working from home for over 15 years, there are some tips and strategies you may want to put into place to ensure that your work from home experience is more positive.

Working From Home and Video Conferencing Tips
Set yourself a schedule – and stick to it. You have office hours at work, so set office hours at home. You need to plan your breaks as well as your work time! Let those around you know that you are working and not to interrupt you.
Shut the door if you can – particularly if you have kids at home now too who don't appreciate that you are working, even though you are home.
Leave the chores until after work – Just as you would when you leave your home for work and you leave the chores at home. Do so too while you work from you. Given that you no longer have travel time, do those chores in your travel time, when it's up and office hours start – leave the chores and until you "get home" again after work.
Set boundaries around work time and home time. Don't keep working after hours. This is the time to spend with family, catch up with friends online and do those chores. Let family who may interrupt you at work know of your boundaries – what time you'll be taking lunch or times when you can chat. Stick with these times!
Dress for work – dress in a way that is business appropriate as mentioned before, it will affect how well you think, but also it means that you are ready for any video conference call – and these will become a new regular part of your day as you need to stay in touch with work colleagues.
Wear the colours that suit you in your ideal contrast levels – if you're only going to be seen from the waist up – you want to ensure that what you wear is making you look as good as possible! The right colours will make you look more effective, more vibrant, more healthy and alive! (Not sure of what these are? Then get a colour analysis either with me online here or as part of my 7 Steps to Style program).
Dress your portrait first – camera lens makes whatever is closest to it appear larger. So if you have a largish bust it will look even larger on-screen. Wear a necklace or something that draws attention away from your bust and up to your face. Make sure that your outfit focal point is in your portrait area as this is what we're concentrating on.
Good grooming – take the time to do your hair and makeup – just as you would normally if you were going to work. It communicates to others that you are in control and totally on top of your game.
Get some good lighting – if you've got a window behind your desk, ensure you have some strong light source in front of you when making video calls – otherwise, you're a black silhouette and your communication efforts will suffer. You may need to turn your desk around to face the window whilst you're in this new work-from-home mode.
Check your background – ensure that whatever is behind you in video conference calls is not distracting to those watching you!
Get your camera at face level – you're going to be doing lots of these over the next few months – so getting your camera up to face level makes it feel like I'm talking to you as if I was across a table – it's much better! If you're using your mobile phone for video conferences – something like this phone stand and light ring can be a great investment. If you're on a laptop – even putting it on a pile of books to raise the camera up to face level makes a huge difference!
Turn on your camera – yes you may be inclined to not turn on your camera when you're in a group meeting (or even a 1:1 meeting) but you'll find your communication is more effective if you turn on your camera – without face to face contact – we can't see facial expression, we also think that you may be doing something else – distracted and not paying attention – so make your presence in any meeting count with the camera on – if you've gotten dressed and groomed each day then you won't be feeling like you can't turn on the camera!
Show us your hands – we trust people more when we can see their hands, so particularly on video conference calls – make sure your hands are visible – and use them – they aid in communication.
Lights to Improve Your Video Conferencing
Clip this to your laptop or computer screen to improve your lighting when on video conferences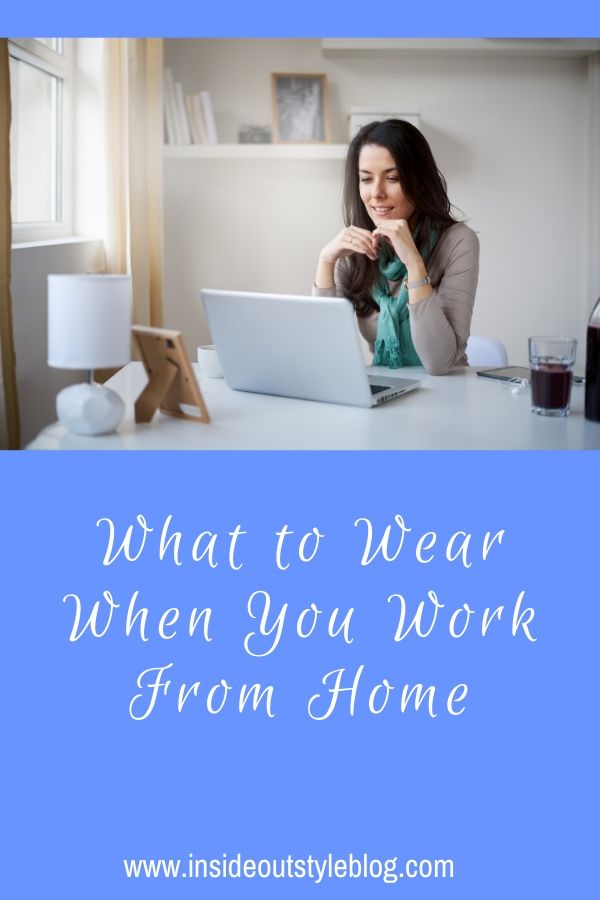 Business Casual Dress Codes – What to Wear and What to Avoid
What to Wear to Look Credible and Professional in a Relaxed Business Environment