Many businesses these days have a casual dress code, especially for those non-client facing personnel, but still many people wear clothes that are inappropriate for a work environment and the bosses complain to me (as well as their own peers) about what their employees are wearing.
They will also tell me that they're not keen on promoting people who don't understand what is appropriate in the workplace, it makes them think that you are not capable of making good decisions.
So some easy rules to follow for a business casual dress code:
1. If you'd wear it to a nightclub or a party, it's not appropriate for work.
2. If you'd wear it to clean the house, it's not appropriate for work.
3. If it shows too much skin, it's not appropriate for work.
4. If it's not in good condition, it's not appropriate for work.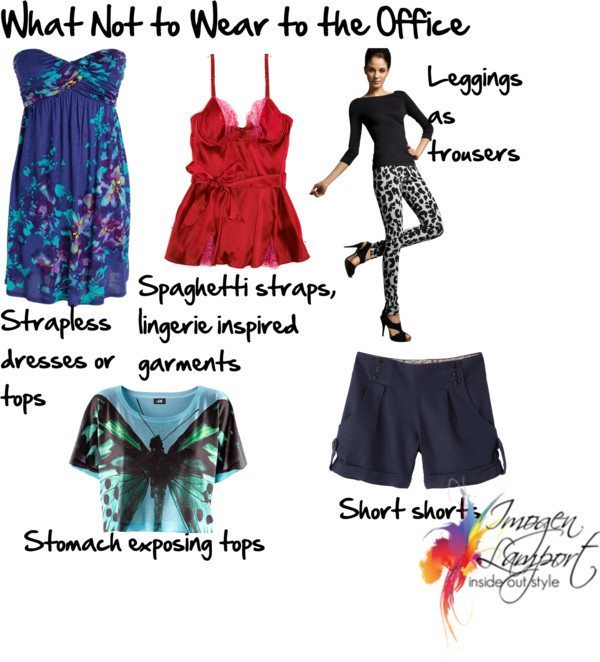 Remember:
Garments that shouldn't be worn include anything strapless, anything cropped that shows your stomach, leggings when not under a skirt or dress that comes no shorter than just above the knee. Leggings with a t-shirt are a complete no-no.
The summer months are often much more likely to bring out inappropriate clothing as when it's cold, it's easy to stay covered up. Just remember, skin is considered to be 'exciting' the more you show, the more exciting you become, instead you become less sensible, responsible and able to make good decisions in the eyes of your employer.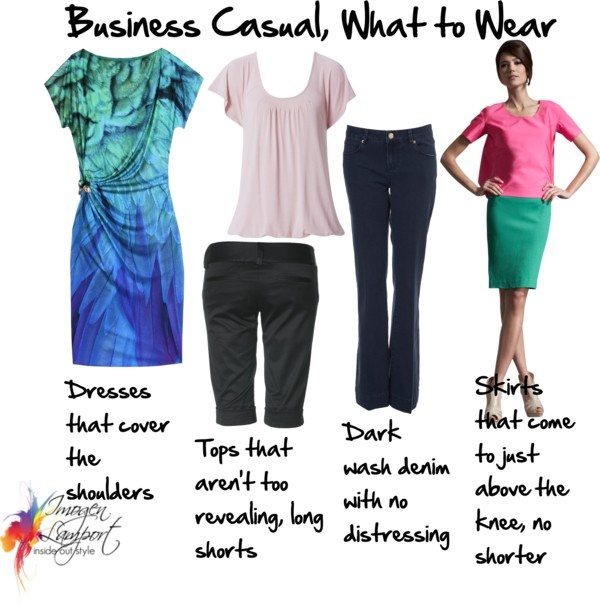 Always remember that this is still a place of business, studies have shown that being overly casual in dress ends up creating more problems with inappropriate behavior in the workplace, the reason the suit is called 'corporate armor' is that it does keep people on a more formal footing, making things like inappropriate advances less likely.
Further reading on work wear:
What to Wear at Work in a Hot and Humid Conservative Environment
What to Wear to Look Credible and Professional in a Relaxed Business Environment