My Stylish Thoughts interview today, hailing from The Netherlands is Greetje who writes the blog No Fear of Fashion and shares her fabulous sense of style with us.
What is the secret to great style?

Knowing your body shape, what suits you and what doesn't, emphasizing your best features and try try again. Take pictures of yourself and look at the photo. That will give you a better insight than the mirror. If you lack style, to begin with but you want it (like me)? Do the above and practise a lot.
What is the one thing you would spend a lot of money on?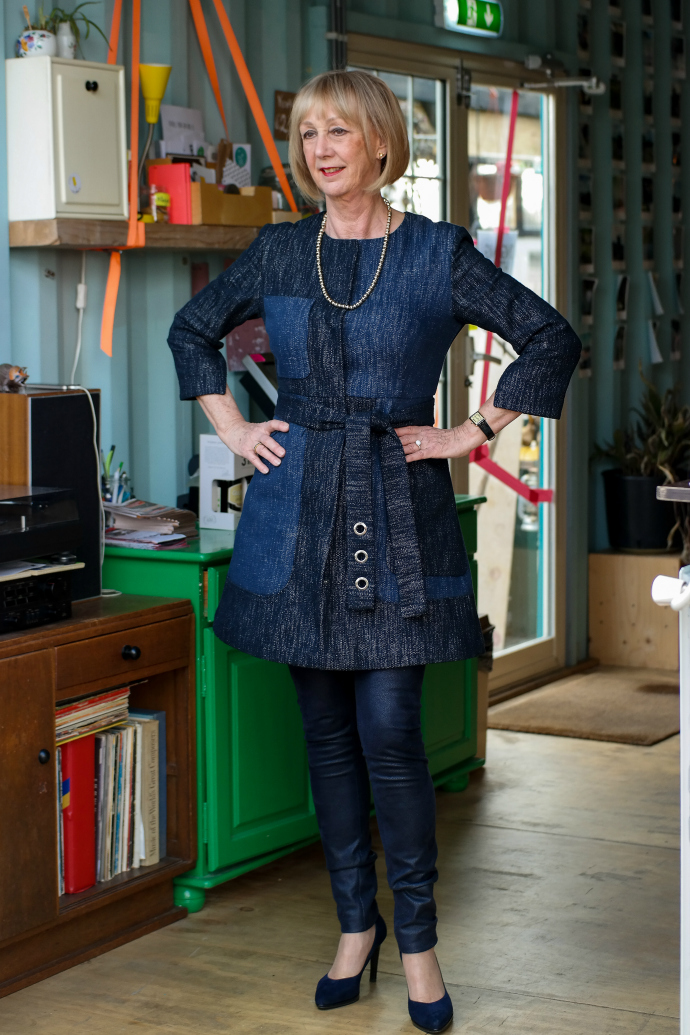 A coat as I live in a country where you need a good coat. But I have been known to spend a lot of money on something simply because I totally fell in love with it.
What is the one thing you wouldn't spend a lot of money on?
Make-up stuff. Very strange but they don't interest me a bit. Totally boring. I suppose that is not very clever, but it is true for me.
What are your top tips for looking stylish when travelling?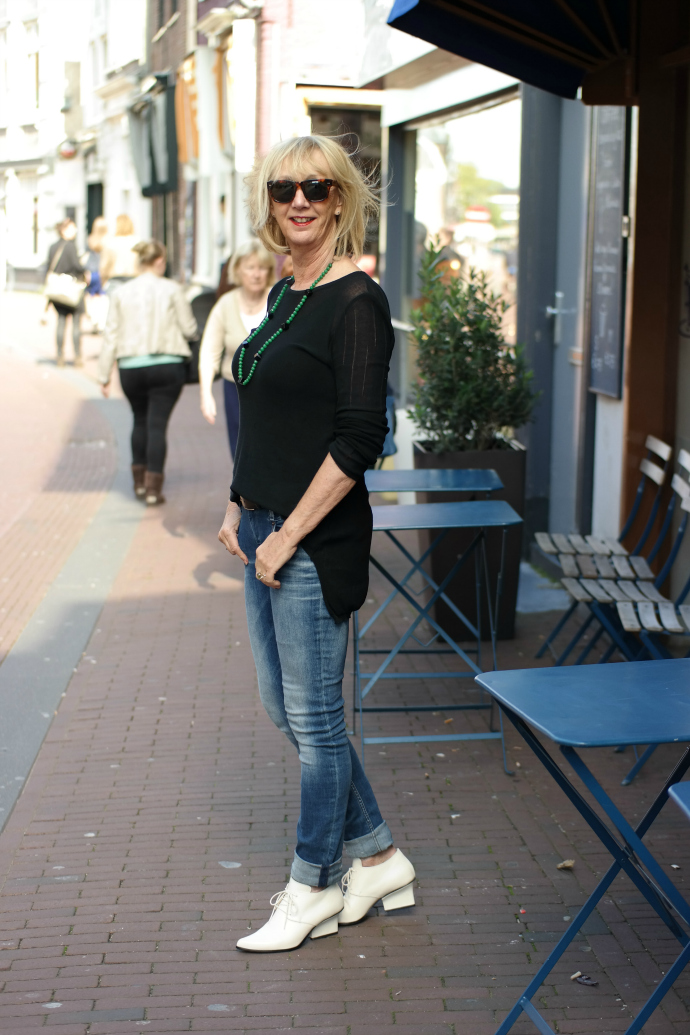 Start with the shoes. You usually need flat shoes when travelling. Style the outfits from there. A little cohesion as in colours and style helps to create more outfits. And of course, anything that doesn't wrinkle is a plus.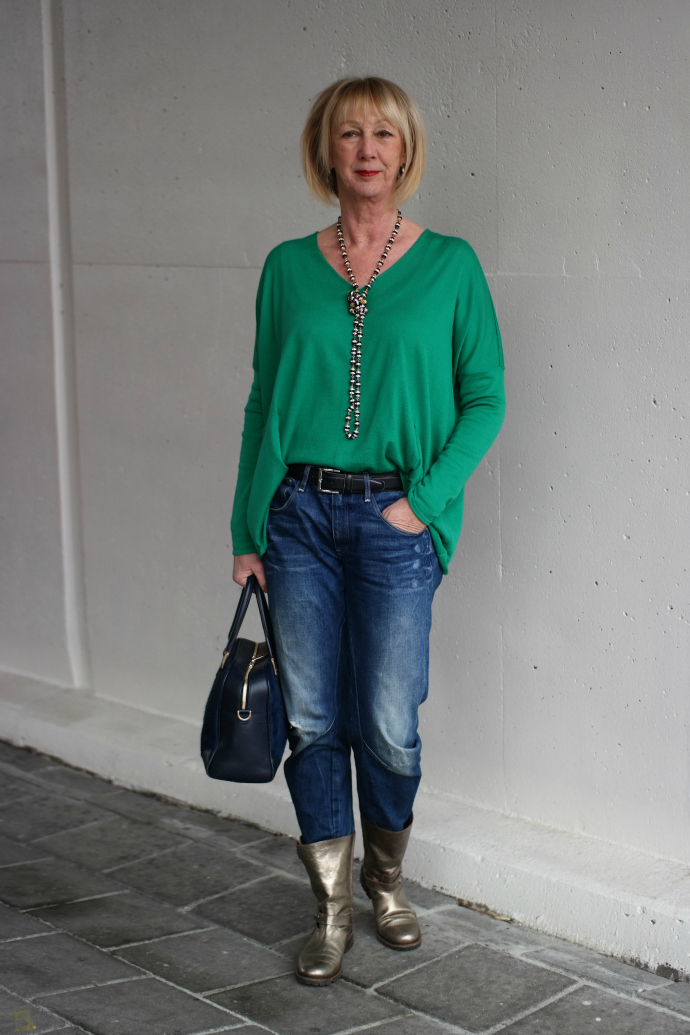 How do you balance new trends with a more timeless look?
By accident.
What is your current obsession?
My current obsession is how can I go shopping and not spend anything. As I have overspent in September and October. Really overspent. As in paying back to my saving account until February. That happens to me quite a lot that time of year. It seems I never learn.
Who inspires you?
Women like Sylvia of 40PlusStyle. She kicks my butt when I get lazy. She never gets lazy.
Do you have a signature piece or style?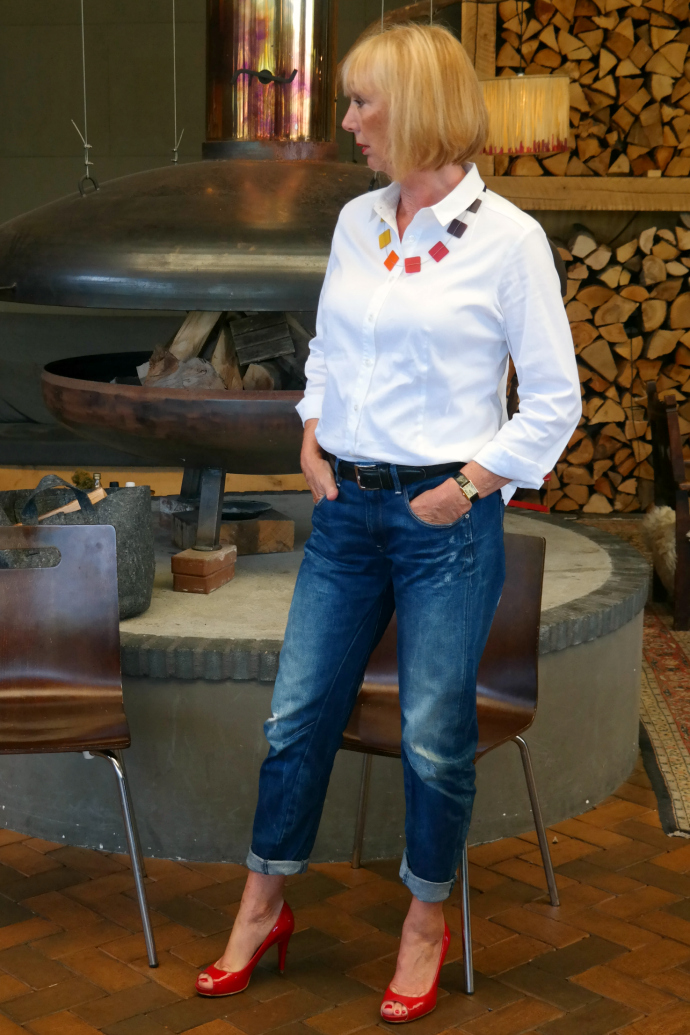 Not really. My style is all over the place. From leather pencil skirts to formal trouser suits. But two things are overly represented in my wardrobe: jeans (especially skinny jeans) and necklaces.
What's your secret to making yourself stand out?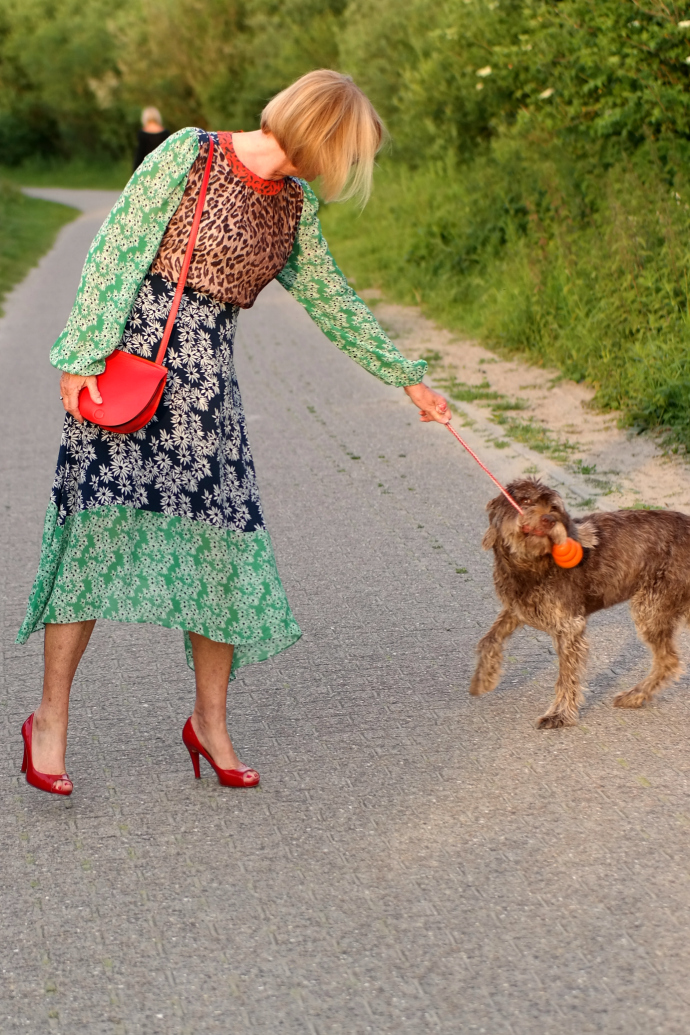 Investing a lot of time into this hobby of adorning myself. I often wonder whether I am a nutcase.
The one piece of advice most women need but don't get?
Honest advice. We never want to hurt feelings. And it is, of course, difficult for a friend to say your latest purchase doesn't suit you. (My husband is brutal. He will say things like "have you still got the receipt?" when he doesn't like it. But I can take it. No problem.)
What's the best piece of style wisdom you've ever received?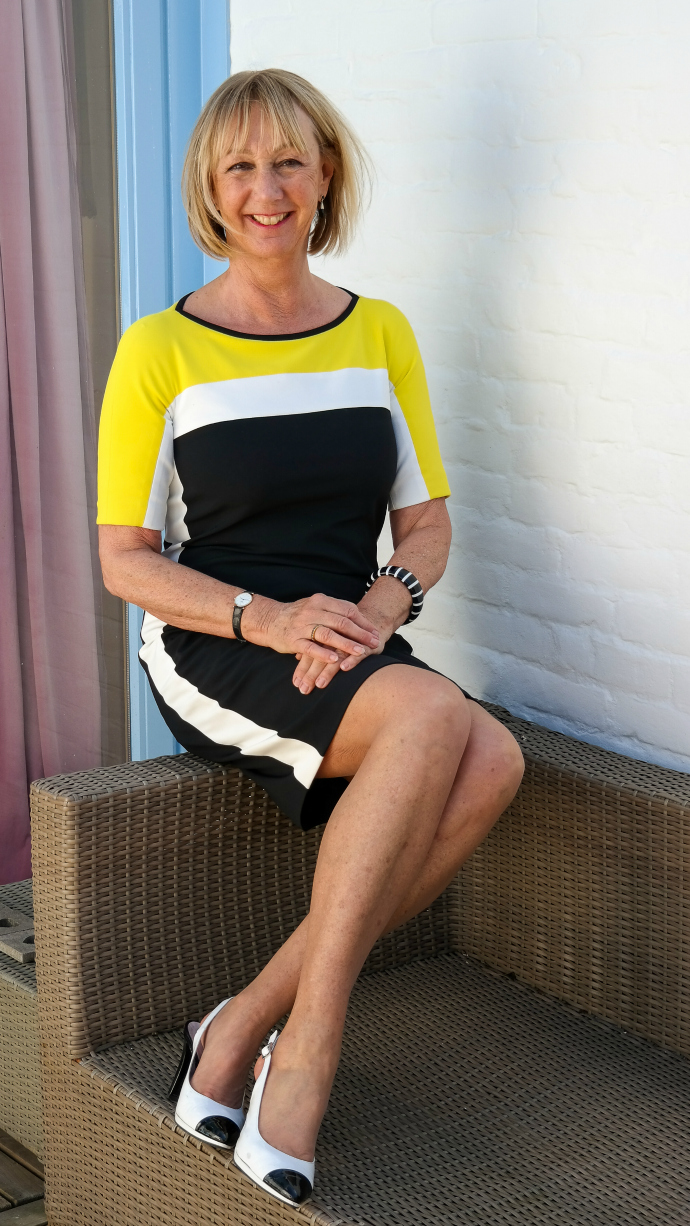 To take proportions into account. Never knew that. Still struggle with it.
What is your favourite current trend?
Red and green items. My favourite colours. Finally in the shop in the shades which suit me. Yay. (Oh that is right… I already maxed out my credit card.. Darned.)
What's your favourite shortcut to style?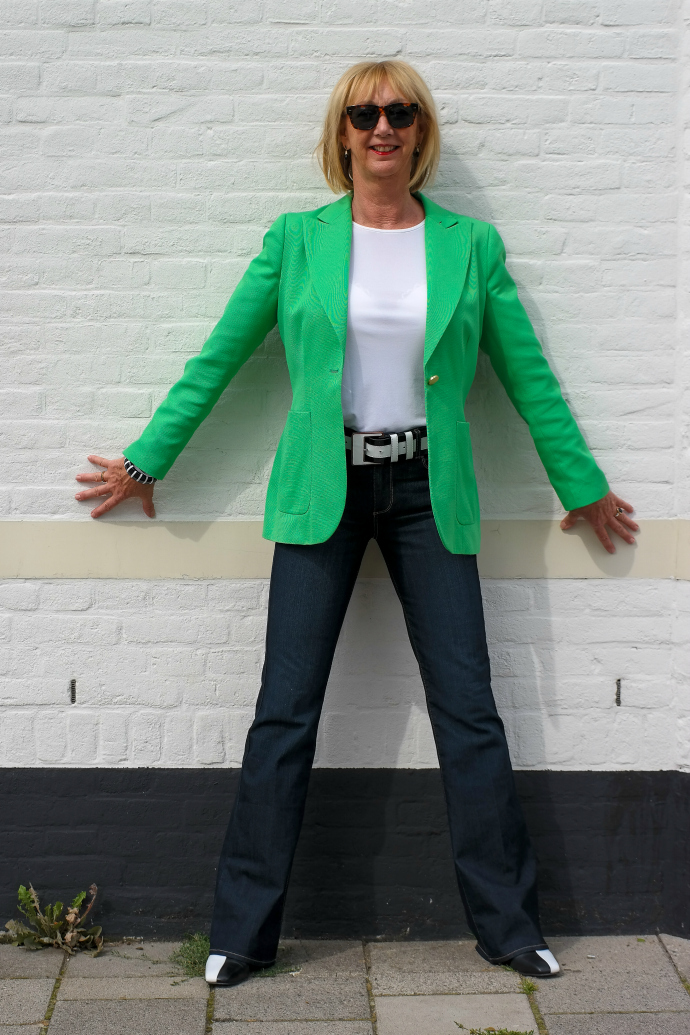 A jacket on jeans with high heels.
What's the worst current trend?
Cropped wide trousers. I know a lot of my fellow bloggers love them, but it is not for me.
How would you describe your personal style?
All over the place.
You can also find Greetje on Instagram @no_fear_of_fashion