To finish up my Frocktober efforts at styling dresses in different ways I've been raising much-needed money to support the life-saving research of the Ovarian Cancer Research Foundation who are working hard funding scientists to find an early detection test for ovarian cancer. Please support my fundraising efforts here... every dollar makes a difference (and I thank all of you who have already made a donation from the bottom of my heart for your generosity).
Dresses are great as they can be a "one item" outfit. You can also layer a vest, cardigan or jacket over the top (which I've shared here with different ways of styling a dress) and you can make them more trans-seasonal with under and outer layers (which I shared here).
Here I thought I'd put my styling nouse to the test and wear a couple of dresses, not as dresses.
How To Style a Dress with Jeans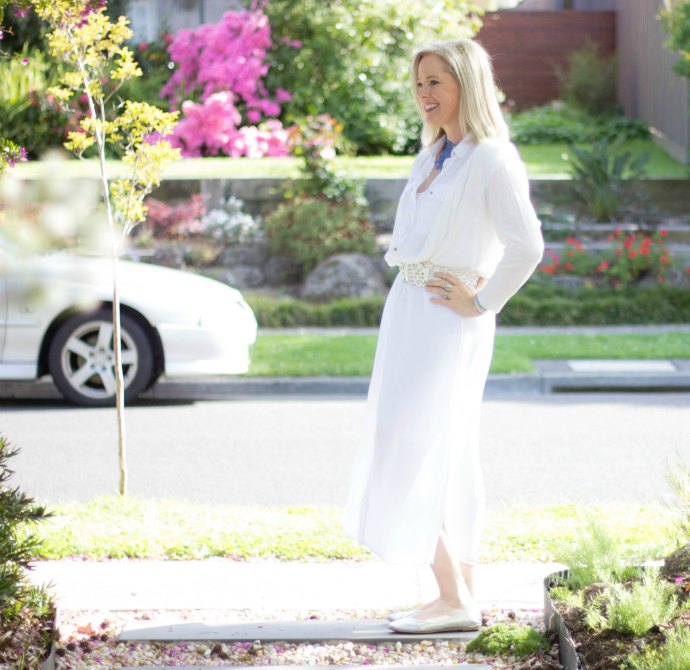 I wore this shirt dress as a dress with a cardigan layered over the top here.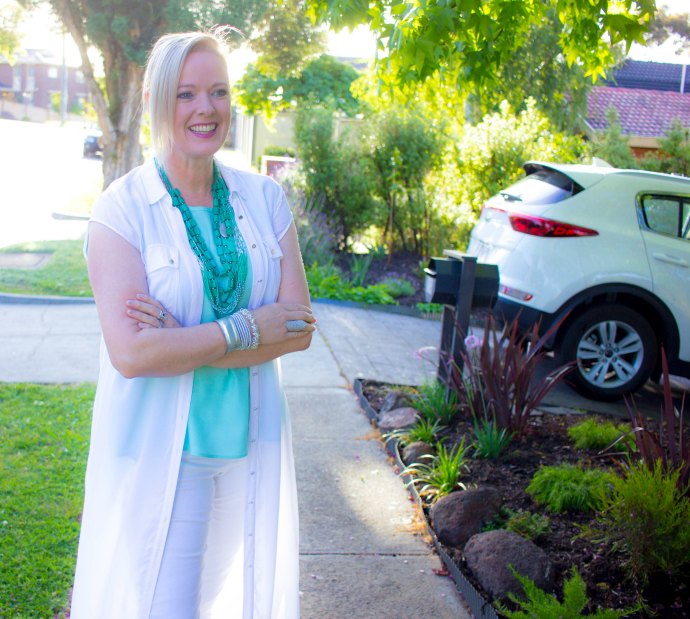 But given that it buttons all the way up, it can so easily be worn as a third piece (or outer layer). I decided that it would make an excellent duster style layer over a pair of white skinny jeans.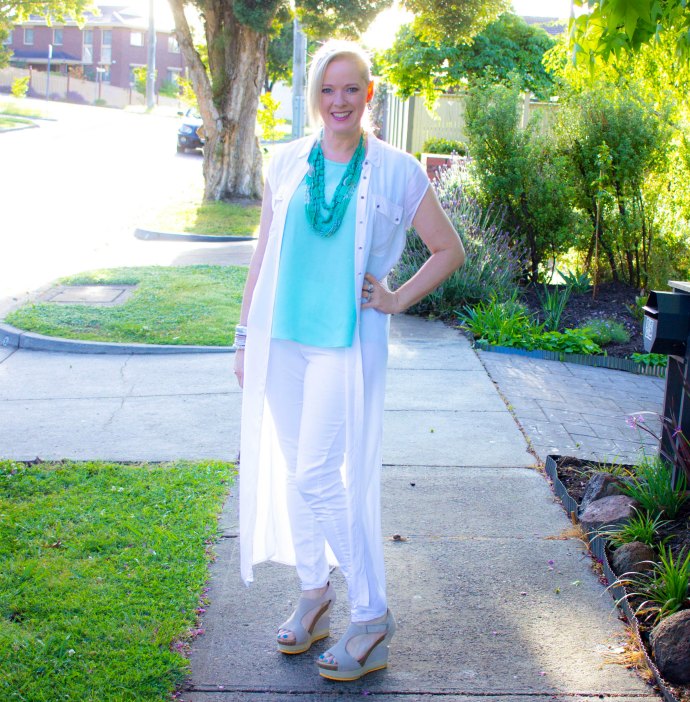 How to Style a Dress with a Skirt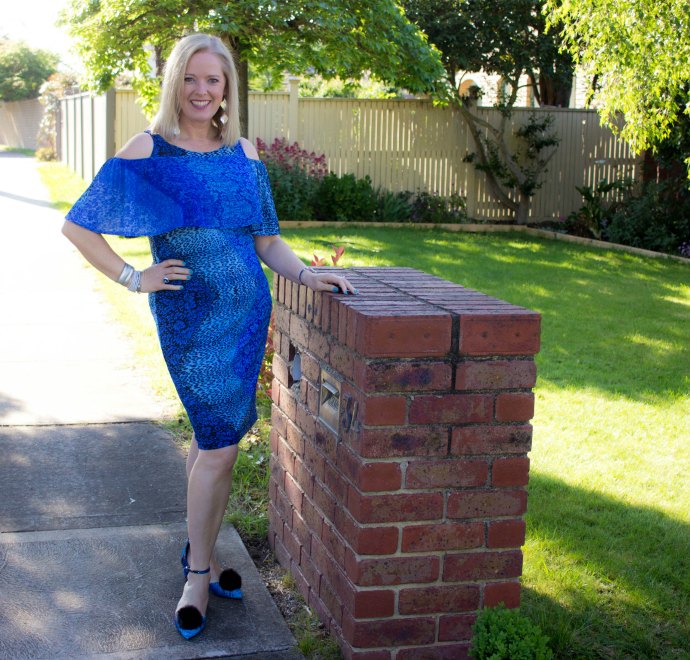 This off-the-shoulder dress works perfectly well on its own (it's from Motto) and is great on a warm day. It's the ideal one-piece outfit, not having to think about what to pair with it.
But then… I thought rather than thinking what can I put over it, I decided that I'd wear it under other layers…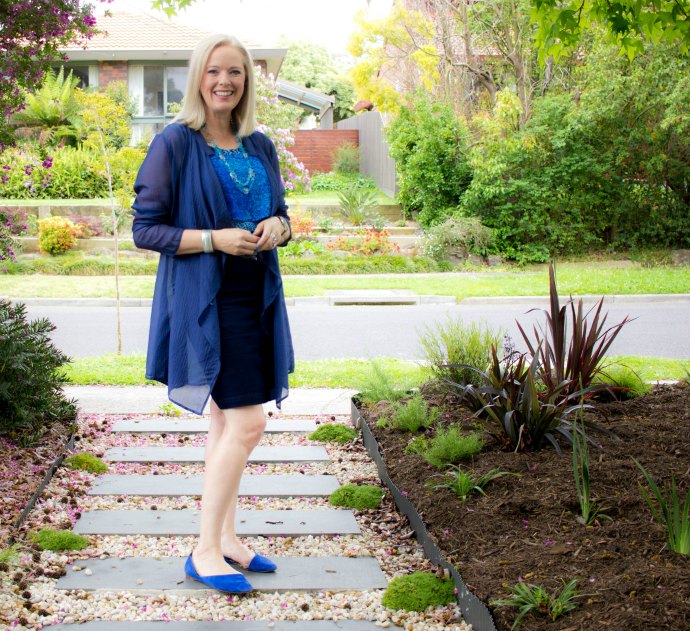 But why not wear a fitted dress as a top. I put my arms through the shoulder holes so that the frill drape went under my arms, allowing me to add the duster jacket over the top easily and without bulk. Then I popped on a denim skirt over the top of the dress.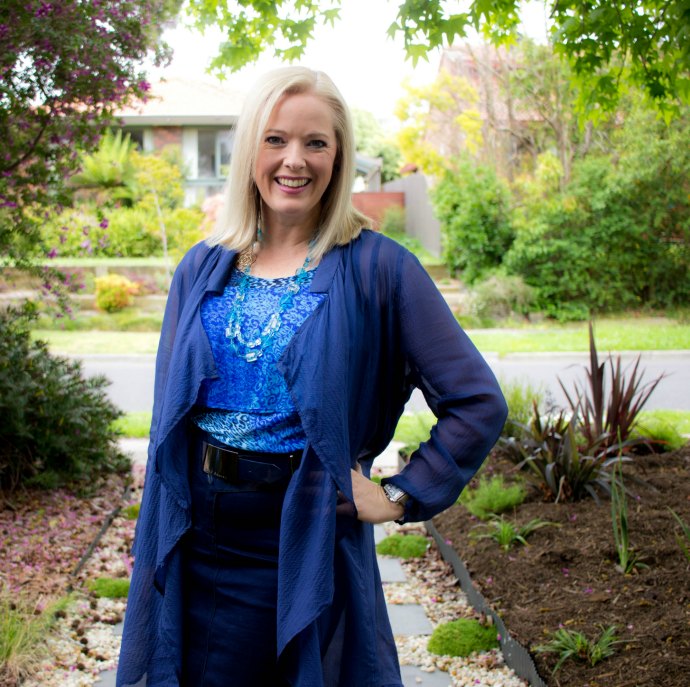 Do you wear your dresses in more unusual ways? I'd love you to share your dress styling ideas in the comments!

Linking Up toHigh Latitude Style,Currently Wearing, Not Dressed as Lamb,Style Nudge,Style with a Smile