Please enjoy the Stylish Thoughts of McCall Idaho (USA) based blogger of North West Mountain Living & Style.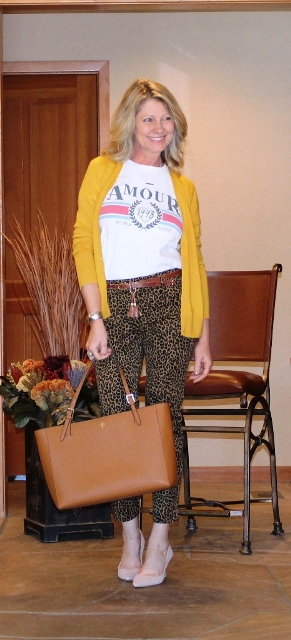 1. What is the one thing you would spend a lot of money on?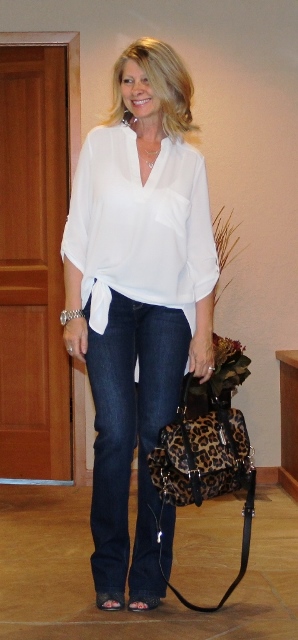 I love handbags and will spend money on them occasionally. If you purchase the right brand, you are making an investment in a couple of ways. First, they are timeless and never go out of style and second, they hold their resale value.
2. What is the one thing you wouldn't spend a lot of money on?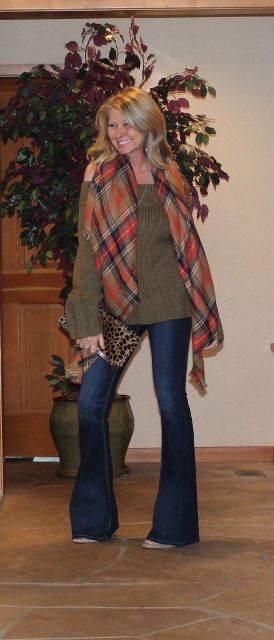 I love denim and wear it on a daily basis but I refuse to pay more than $100.00 on a pair of jeans. I can find the most expensive jeans on sale at some point and if I have an expensive brand it is because I bought them on sale. Price doesn't always mean the best quality when it comes to denim. I have designer jeans and inexpensive jeans that I love.
3. What's the secret to looking polished?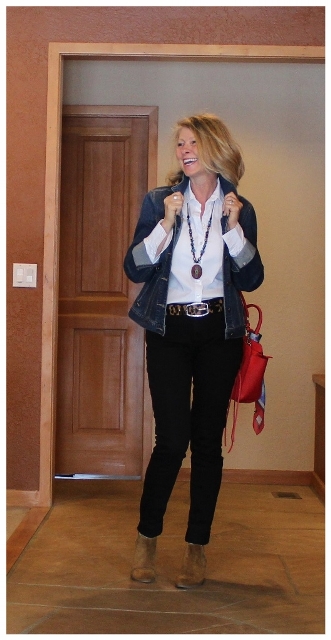 I use the third piece rule. I always add a jacket, scarf, hat, bag, or statement jewelry to every outfit. It seems to elevate any look.
4. How do you balance new trends with a more timeless look?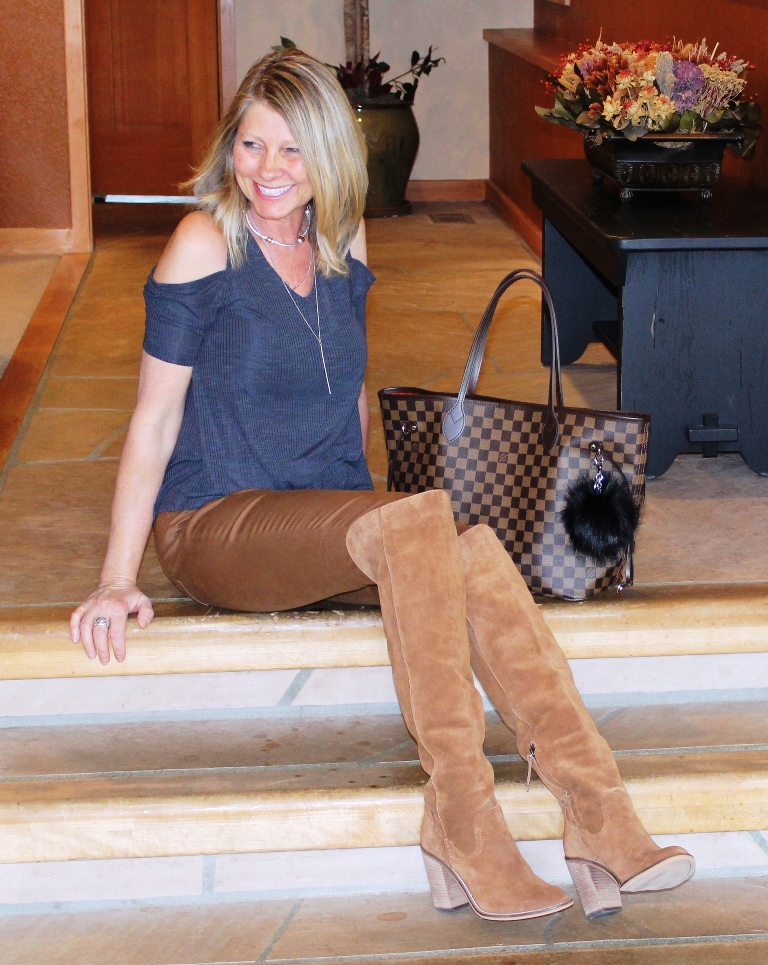 I love to play with trends. Many times women my age think they can't wear something trendy but I find it a fun challenge to make any trend that I love work for me. For instance, off-the-shoulder tops; I love to add a lace camisole or bralette to add comfort and my style to this look.
5. Do you have a signature piece or style?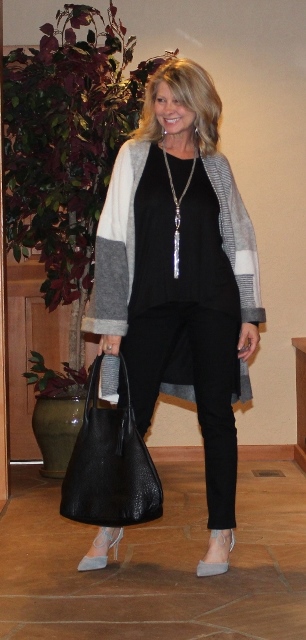 I would say my signature piece is my jewelry. I am not a fine jewelry person, nor do I wear a lot of jewelry. I only have a few special pieces that you will see me wear over and over. Most of the pieces I wear are one of a kind and have special meaning. My favorites are from my small collection of Amber purchased on trips to Mexico over the years. Each is a large organically shaped piece and a different color. My very favorite piece of jewelry is a Mexican Fire Opal.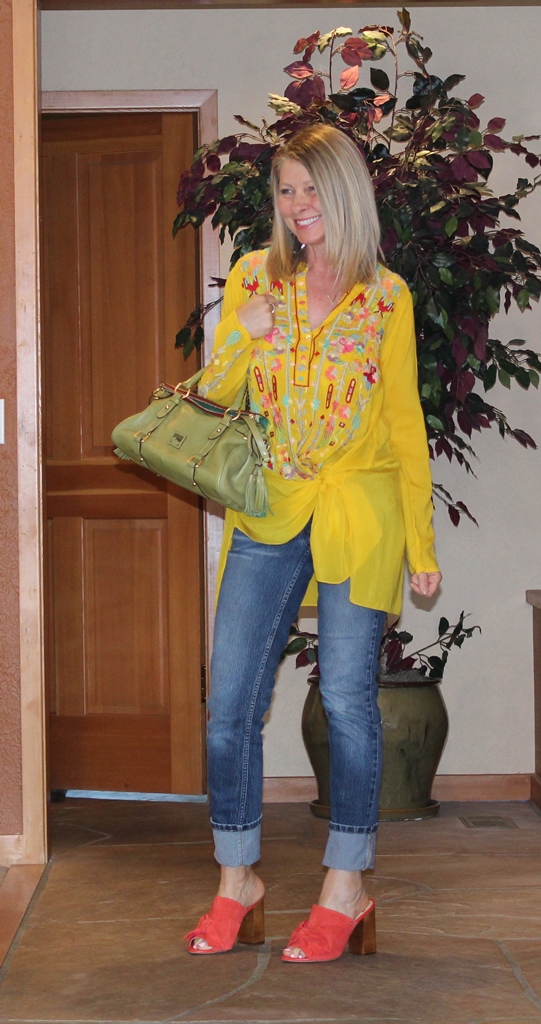 My signature style is the way I wear most tunics. I am only 5'5" tall and tunics can overpower me. So I always tuck the hem into my belt loop to break up the bulk and accentuate my waist. It's a fun little trick that many of my fellow bloggers and readers are saying they are doing now.
You can also find Cheryl on Instagram: @northwestmountainliving