How can you love everything in your wardrobe that much more? Is it even possible?
In this video, Jill Chivers of Shop Your Wardrobe and I discuss a technique to make sure that what you buy is what you love, so that you do feel excited and inspired by your wardrobe each day.
Use the Make it an 8 or More Technique
Anything that's in your wardrobe or is going to enter your wardrobe needs to be rated by you to at least an 8 (that's 80% great) or higher. If you're choosing to buy or keep clothes that you feel are only 70% or 60% (or lower) great, then this is why you're not loving what you have to wear.
Marie Kondo in her book The Life Changing Magic of Tidying up says that you need to decide if a garment or accessory "brings you joy" and this works for some, but a word like "joy" can be very hard to define which is why I prefer that you stick a number on it as then it makes the decision about buying or not, about keeping or not so much easier.
Criteria for an 8 or More
What are your criteria for deciding on that rating?
Think about
Versatility
How it co-ordinates with your existing wardrobe
Research shows that when we own something we put a higher value on the item than if we didn't own it, which is why it can be harder to get rid of items once they are in your wardrobe for many of us! So you don't want pieces coming into your wardrobe that you don't rate highly.
Inside Your Existing Wardrobe
Ask yourself:
Would I buy this again?
This is another way to help you make decisions about your existing clothes to know how you really feel about them and how they relate to your current lifestyle and style recipe and how you really rate them!
If the answer is "NO" then ask yourself why? What is the reason that it's not something you'd buy again? Analyse it against the list above and see if you can figure out what's wrong with it. The more you know about what does and doesn't work for you both physically and mentally, the better your future decisions will be.
Choice is Overwhelming and Makes Life Harder
Using this Make it an 8 Technique helps you to limit your choices which makes your brain happier! It makes the answer of either yes or no, so much easier to make.
Don't Buy Clothes For Your Future Body
So many of us buy clothes for a future self when we've lost that last few kilograms, yet we have no idea how that garment will really fit when we are at that weight (if we even become that weight) and if they will even flatter us.
Don't deny the essential beauty of your current body, learn to dress it as it is today and celebrate the life, style and person you are today with clothes that are great and pass your criteria for making it an 8 or more!
Spend some time creating and documenting outfits and seeing how you really feel in them. Download my Weekly Outfit Planner which will help you do this here.
Have you been using the Make it an 8 technique? How has it been working for you?

Further Reading
7 Reasons Why You Have a Wardrobe Full of Clothes But Nothing To Wear and What You Can Do About It
Before You Throw It All Out for a Minimalist Wardrobe Read This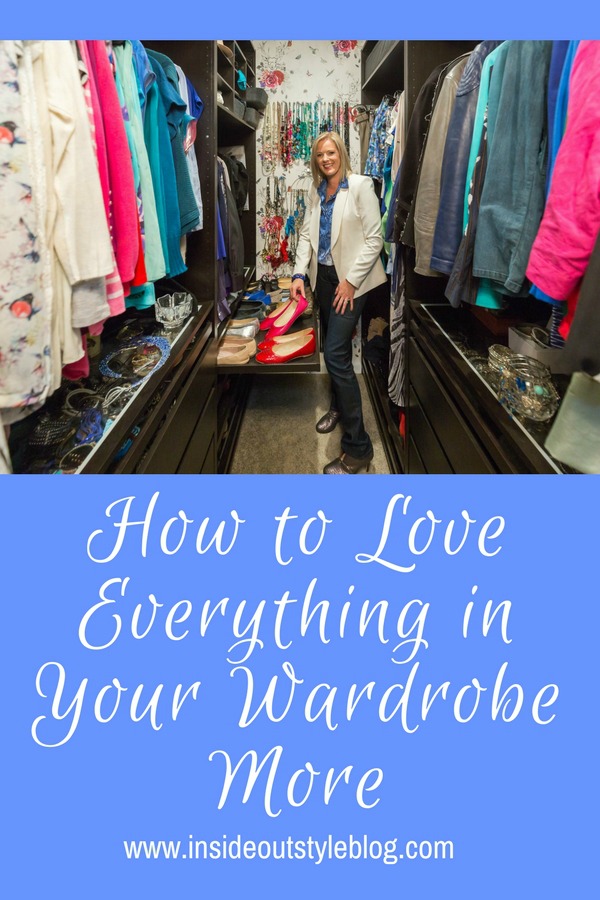 Linking Up toHigh Latitude Style, Foxy Domesticside, Currently Wearing, Not Dressed as Lamb, Style Nudge, Style with a Smile