On my trip to Los Angeles, California, I took a trip to The Broad, a contemporary art museum founded by philanthropists Eli and Edythe Broad. The museum is home to more than 2000 works of art and holds one of the most prominent collections of postwar and contemporary art worldwide.
It's a free museum (though booking a ticket means you don't have to wait in line to get in) and you can find out more about The Broad here.
Rather than write a whole lot, I thought I'd share some photos I took on my visit. The artworks change fairly regularly and their collection is constantly growing.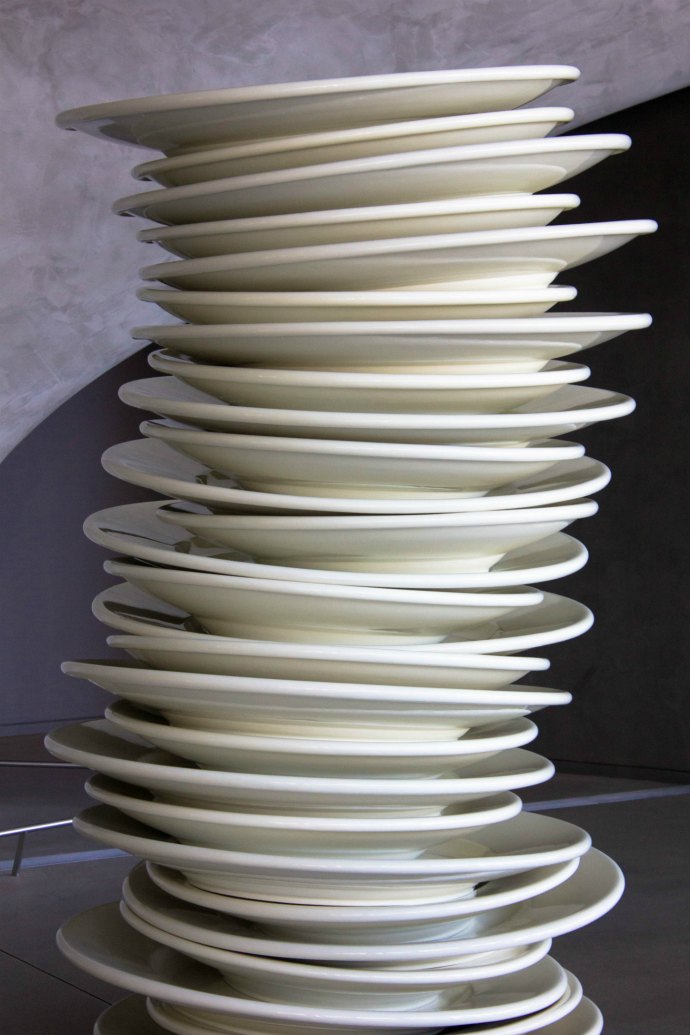 Upon entering the museum you're greeted by this stack of plates, which looks kind of ordinary in the photo, but is in fact gigantic and taller than many people.
Going upstairs you are greeted by some of Jeff Koons works including Tulips below.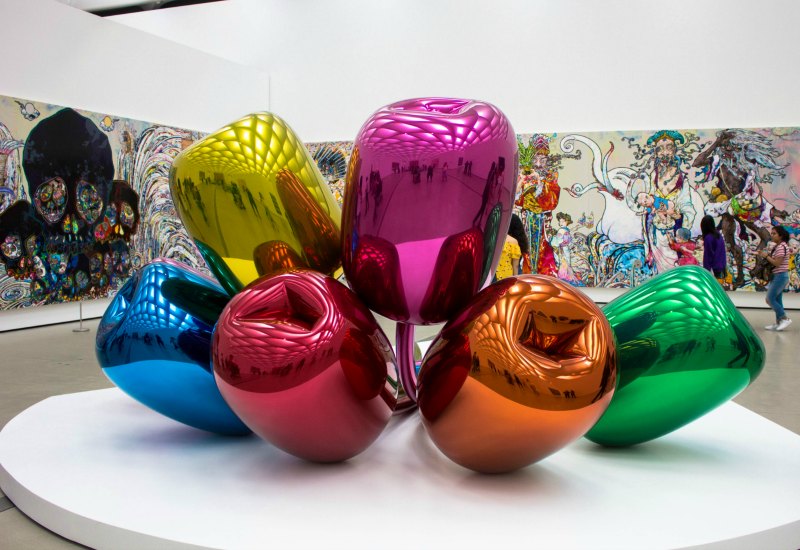 And a ballon puppy (blue).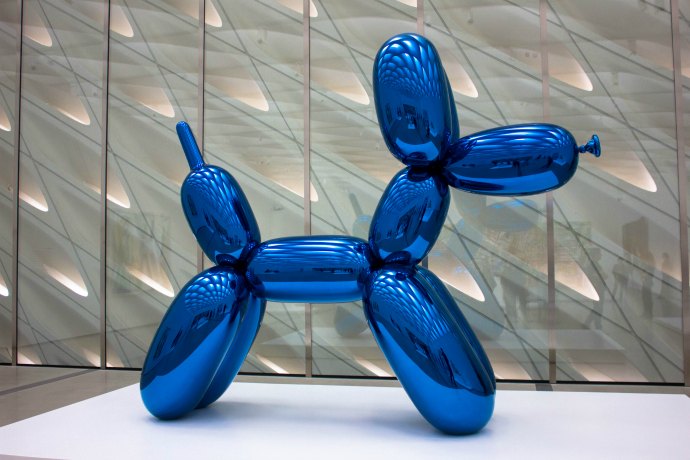 Takashi Murakami's In the Land of the Dead, Stepping on the Tail of a Rainbow is the longest artwork in the collection and spans 82 feet over two walls.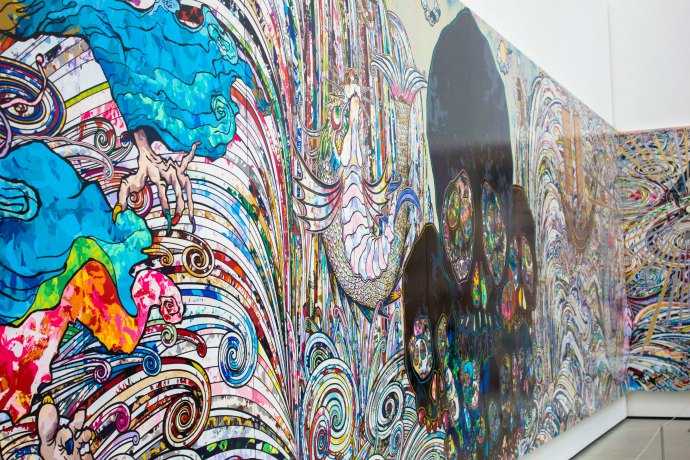 These are just a couple of small sections of this amazingly intricate artwork.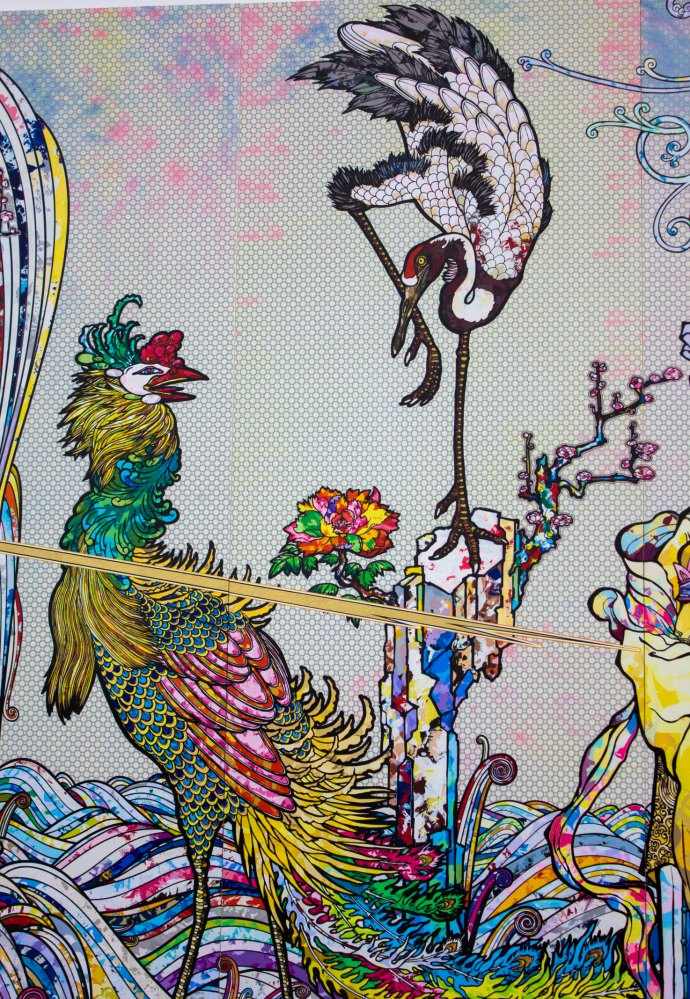 Step into and under this giant table and chairs (Under the Table by Robert Therrein).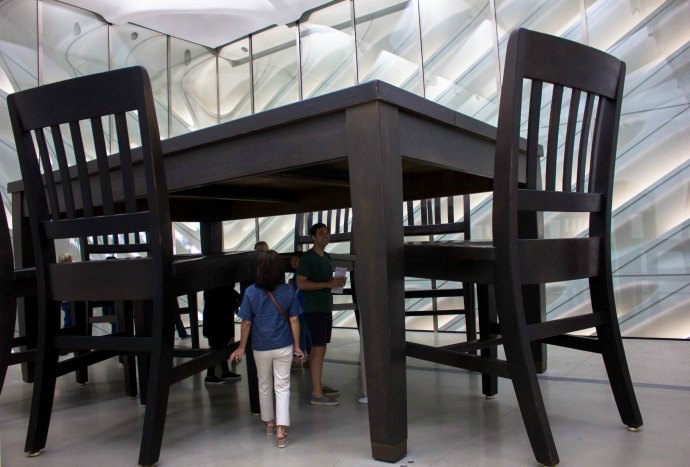 Enjoy pop art by Roy Lichtenstein.
with Andy Warhol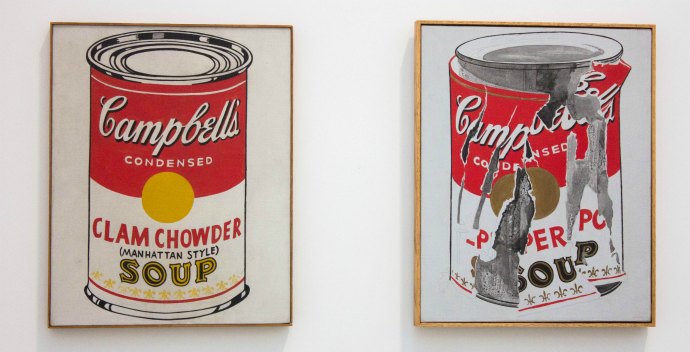 As well as many other contemporary art works.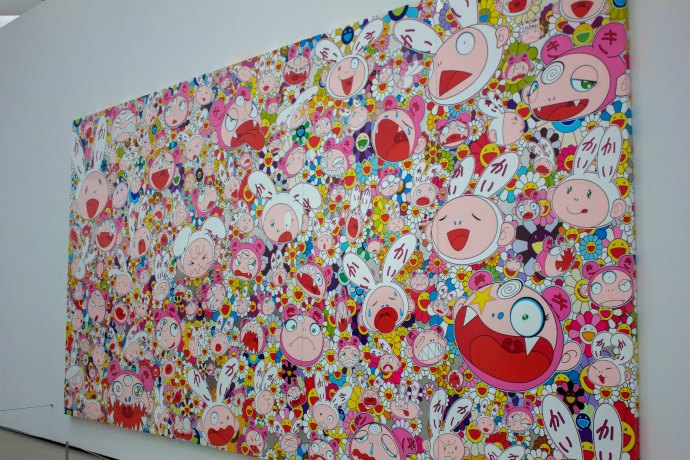 The Broad's three floors of galleries show a rotating selection of works from the collection.
The building is designed to give you a peek into the vault – this is where the other artworks in the collection are stored when not on display. You can see into the vault when travelling up or down the circular staircase.
Definitely worth a visit if you're in Los Angeles. Closed on Mondays, the museum is open 11am – 5pm every other day (plus a few extended hours so check out their website for specific hours).
The Broad – 221 S. Grand Ave Los Angeles CA 90012