The National Gallery of Victoria has recently opened their winter masterpieces exhibition of Van Gogh and the Seasons which runs until 9 July 2017. It's the largest ever Van Gogh exhibition to be held in Australia with masterpieces borrowed from collections from across the globe.
This exhibition covers Van Gogh's work in a historical perspective using the four seasons as a framework for his art. There is also a fascinating video installation that depicts the life of Van Gogh, narrated by David Stratton and featuring the voice of David Wenham as you enter the exhibition, to give you a fabulous perspective on the artist and his work.
Featuring nearly 50 stunning, vividly-coloured Van Gogh masterpieces, Van Gogh and the Seasons explores the visionary artist's profound connection to the seasons – spring-time, with its blossoming orchards and flowering meadows; summer, with fields of ripe wheat shimmering under the hot sun; autumn, with bountiful harvests and solitary figures sowing seeds; and winter, with peasants digging potatoes out of frozen fields.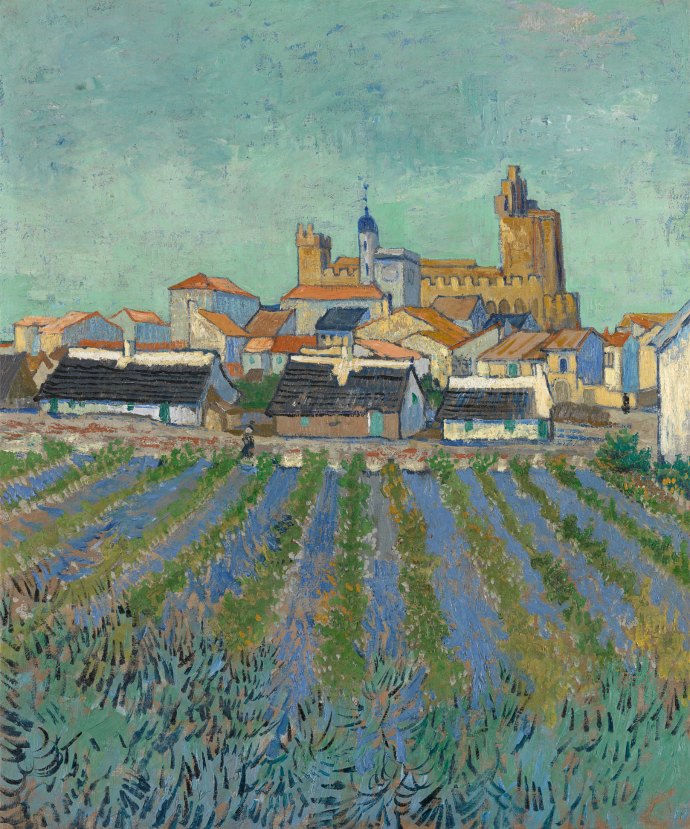 I learned much about this great master at the launch of the event, discovering that he only became a painter after failing at becoming an art dealer and preacher on his brother Theo's suggestion (and who bankrolled him and supported him financially through his painting career).
He only painted for 10 years from the ages of 27 – 37 before he killed himself. In fact, when you see this exhibition you can see his progress and mastery of his craft as his paintings went from flat, dark, dull and rather lifeless, to vibrant and textured with a luminosity that can really only be enjoyed viewing the live work. He really is proof that working hard, studying technique and practise really do take you from beginner to master!
It was his last 3 years of work that he really mastered his art.
Find out more about the exhibition at the NGV here.
Today I saw the new Van Gogh exhibition at @ngvmelbourne Fascinating story of his art. #ngvvangogh #ngv #ngvmelbourne #melbournelife #melbournecity #melbourneart

The day I went I discovered that I'd dressed like a Van Gogh sky. Art is a great place to find colour inspiration for you outfits!