…..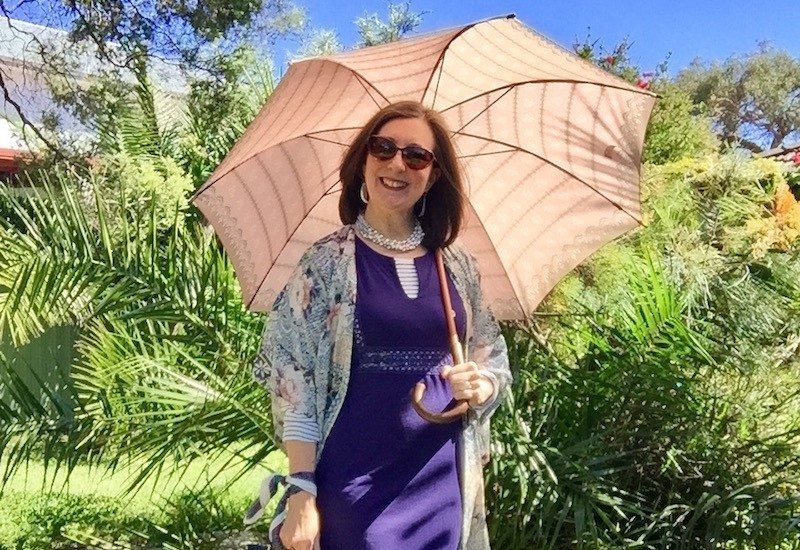 I'm delighted to introduce you to Michelle who is a Sydney (Australia) based Instagrammer known as Fabuliciously Fun Life, who spent time doing my Evolve Your Style and 7-Steps to Style Programs.
What is the secret to great style?
Great style certainly includes the right mix of accessories, a flattering silhouette, and being well groomed, but first and foremost it is about attitude and confidence. Great style is found in many guises, from understated elegance, right through to those exotic highly creative individuals whose outfits are works of art. The common thread is that they are each being true to themselves and having fun.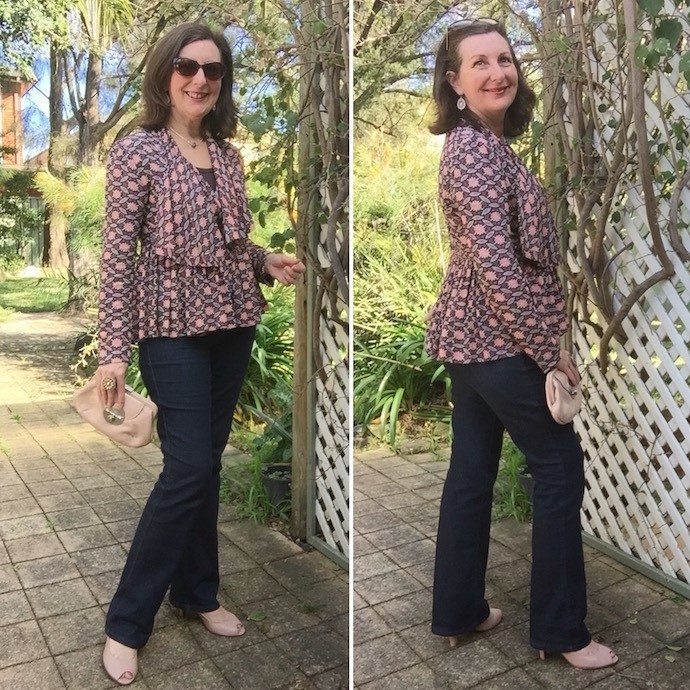 What is the one thing you would spend a lot of money on?
My criteria for a big spend is that I totally love the item, and have no doubt it will be in use for many years.
My classic cut, berry coloured coat, in baby alpaca/merino fabric, is beautiful to wear and I consider it an investment piece.
A great pair of stylish and comfortable shoes in my favourite, long lasting, Thierry Rabotin brand, are also something I will justify spending more on because they don't hurt my feet and feel a bit luxe as soon as I slip into a pair.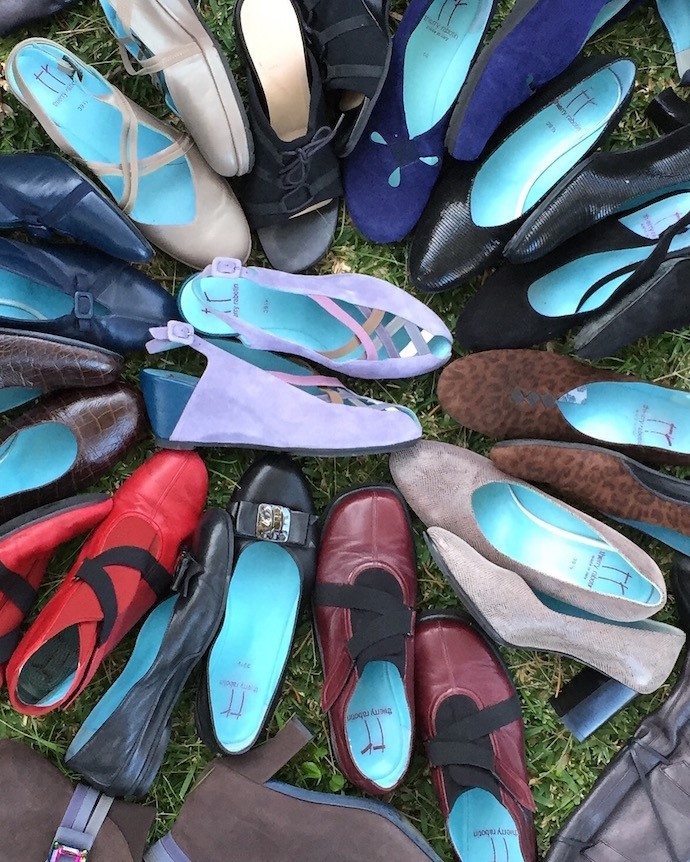 Special handbags are also investment pieces. This is my newest one from Mimco which I'm loving.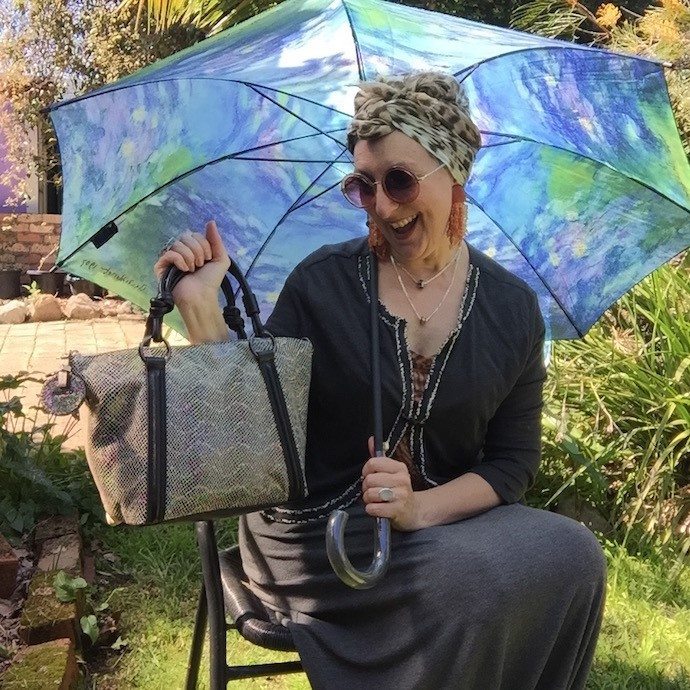 What is the one thing you wouldn't spend a lot of money on?
Experimental items. I enjoying playing dress-ups and seeing how I can work different things into my outfits but I don't adopt into my style all that I try. So a pre-owned eBay purchase allows me to be creative with a limited budget. If it doesn't work, I relist the item for sale.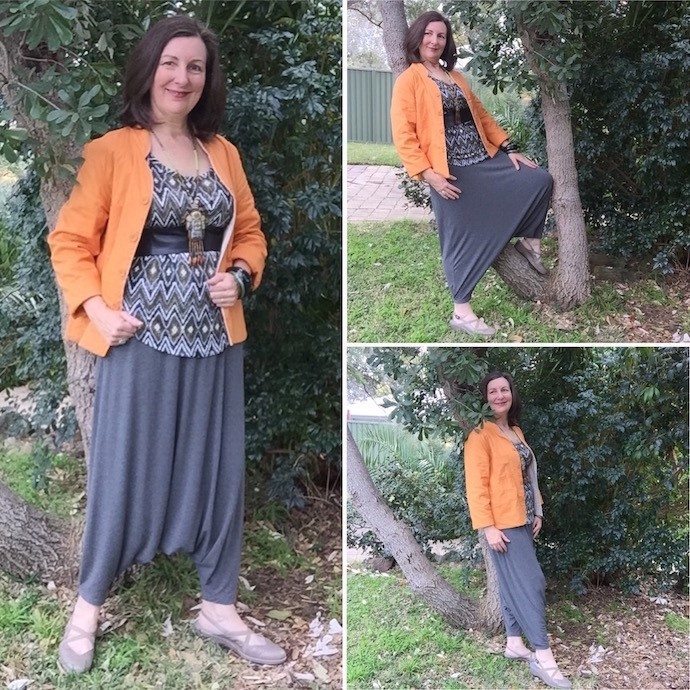 What's the secret to looking polished?
Impeccable grooming: A good haircut, nails done, neat eyebrows, a touch of makeup to create an even complexion and lipstick. Last, but not least: great accessories.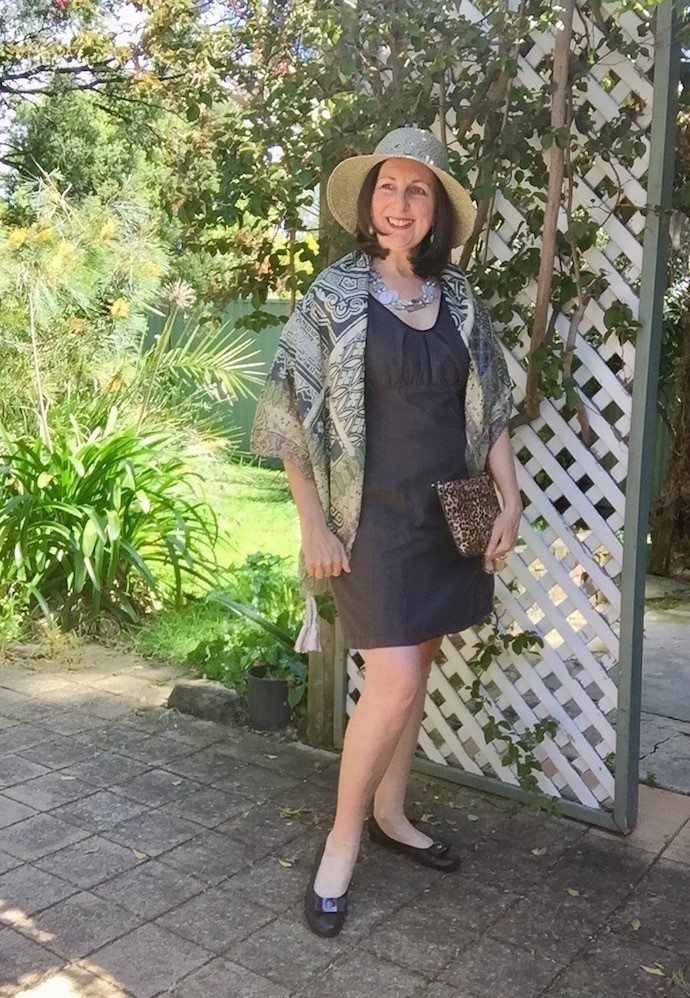 What is your current obsession?
I always have a few obsessions. Scarves are a lot of fun. I made myself a few silk scarves in beautiful colours, and will probably make a few more, as they are so easy and quick to run up. I am experimenting with different ways to wear them. I'm also a bit obsessed with unusual pattern mixing, hats, bags and statement jewellery.
I love Kimonos because they can be dressed up or down. This Johnny Was silk kimono adds a nice touch to a column dress, but looks just as good over jeans and a cashmere top.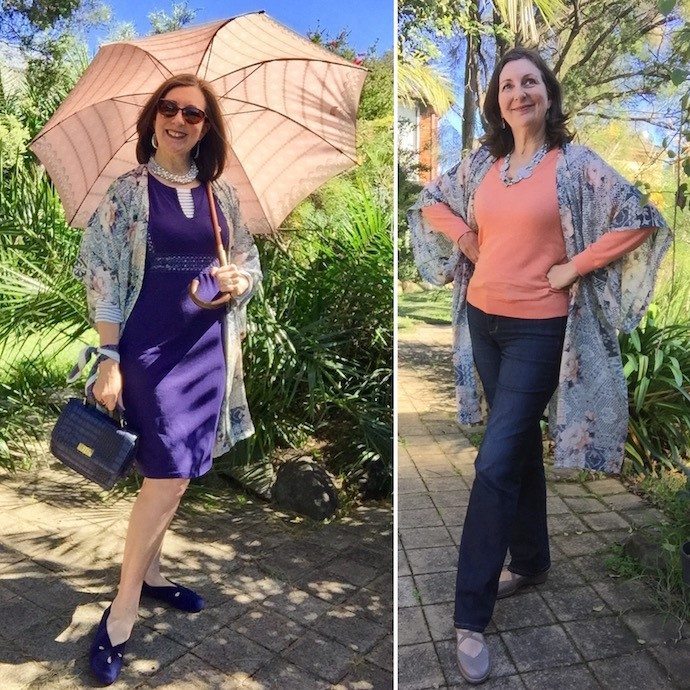 Who inspires you?
I find inspiration everywhere, so the list is long. Here are a few:
• Nature with its glorious array of colours, shapes and textures.
• The Advanced Style beauties and Fabulous Fashionistas who are wonderfully creative, and happy to play dress-ups for the sheer fun of it.
• Film characters like Miss Fisher, with Marion Boyce's retro-modern take on the 1920's.
• Artists and flamboyant Style Icons like Frida Kahlo, Beatrix Ost, Tziporah Salamon.
• Stylish Classics like Audrey Hepburn, Jacqui Onassis and Michelle Obama.
• Ari Seth Cohen and Denton Taylor with their love and beautiful photographs of stylish women of all ages.
What's your secret to making yourself stand out?
It is often an accessory, or colour, or cut to my clothes that catches the eye. I don't try to make myself stand out per se but rather try for elegance. My items are often a bit unusual as I buy old and new and from all over the place. These days so many people dress down in a lot of athletic leisure wear. So I stand out on the street simply because I am a bit more dressed up. I wear what I love, and I don't love gym clothes, so there you have it.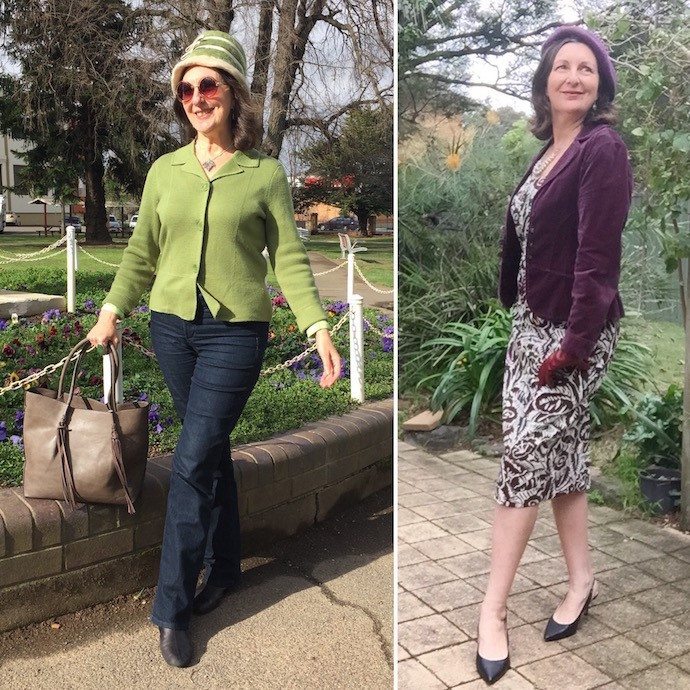 The one piece of advice most women need but don't get?
Never stop playing, being creative and having fun. Try lots of things and see what makes you feel most comfortable. It is so important to feel comfortable in your clothes. Another little gem is that a strong accessory can make a simple outfit look elegant.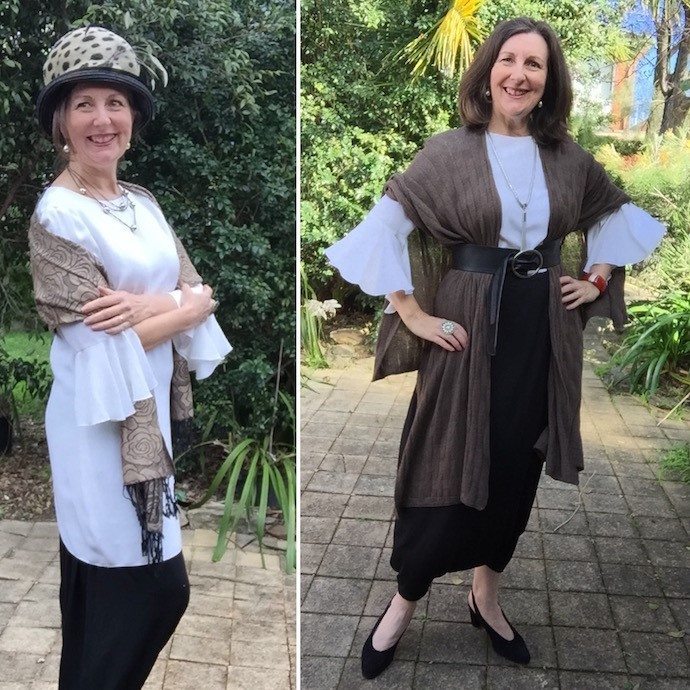 What's the best piece of style wisdom you've ever received?
Dress just to please yourself. Don't wear anything you don't absolutely love. When you wear things you love you can't help but feel fabulous.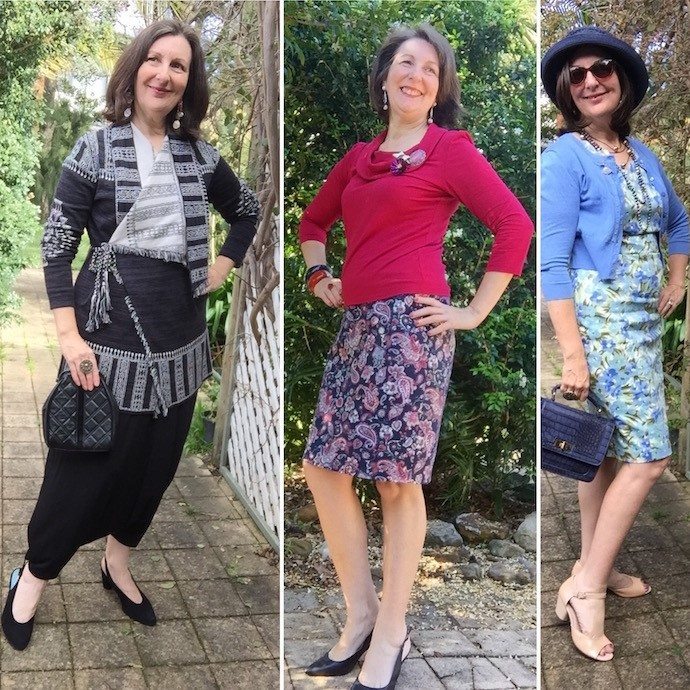 What's your favourite short cut to style?
Create a column of colour with a dress or separates. The column of colour gets you more than half way there. Add accessories to jazz it up a bit and you're good to go.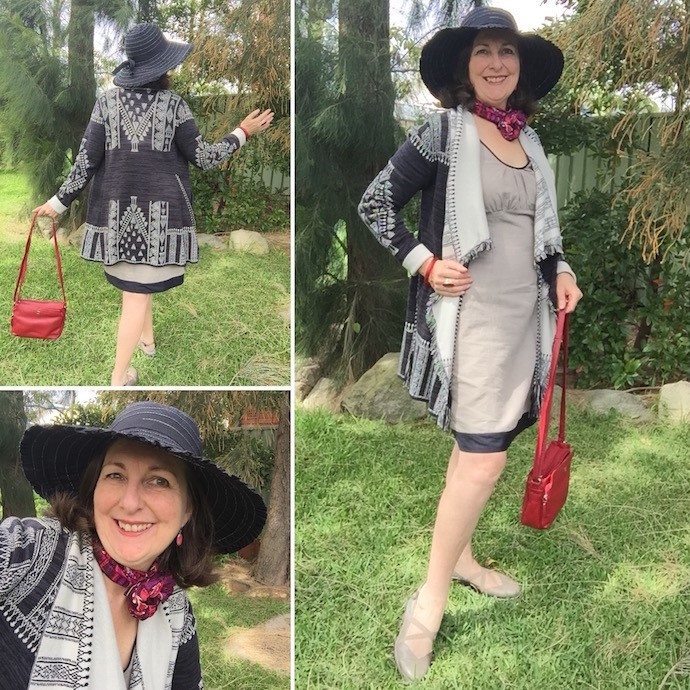 How would you describe your personal style?
Functional chic with understated glamour. Like two sides of the same coin, my style sits balanced between the creative and the practical, and always has a little elegance thrown into the mix. Some days I'm more understated and others more flamboyant. It all depends on my mood.
I believe, more and more in simply wearing the things that I really love for no other reason than that they make me feel happy.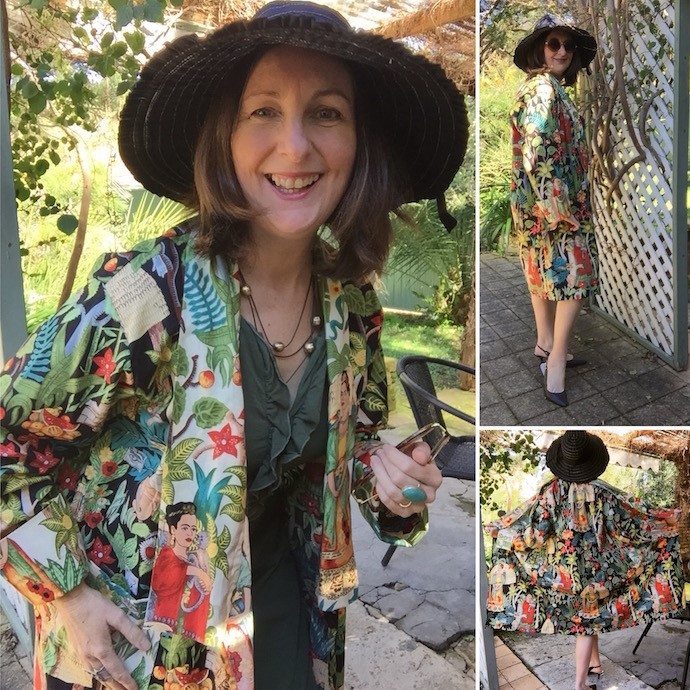 You can read Michelle's style story here as well.