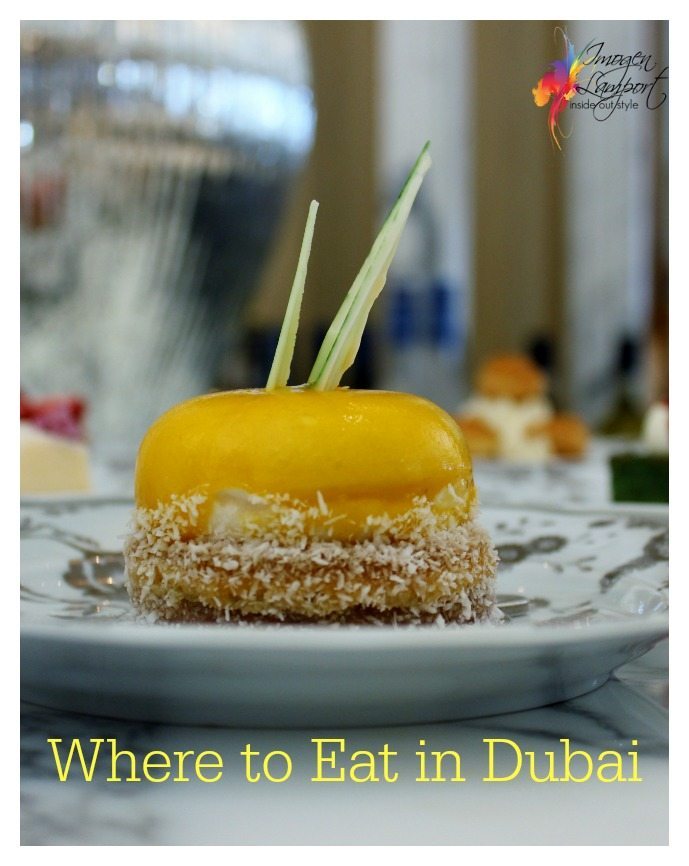 Food glorious food! Dubai is full of so many delicious options for eating out. We were treated to a range of amazing dining options while in Dubai and I'm going to share with you my favourites.
Where to Eat in Dubai
Breakfast at The Sum of Us
For a delicious breakfast or brunch, The Sum of Us makes amazing food, bakes its own bread and creates delicious flavours to savour. It's a lovely casual eatery to grab a morning coffee and pastry or eat a full breakfast.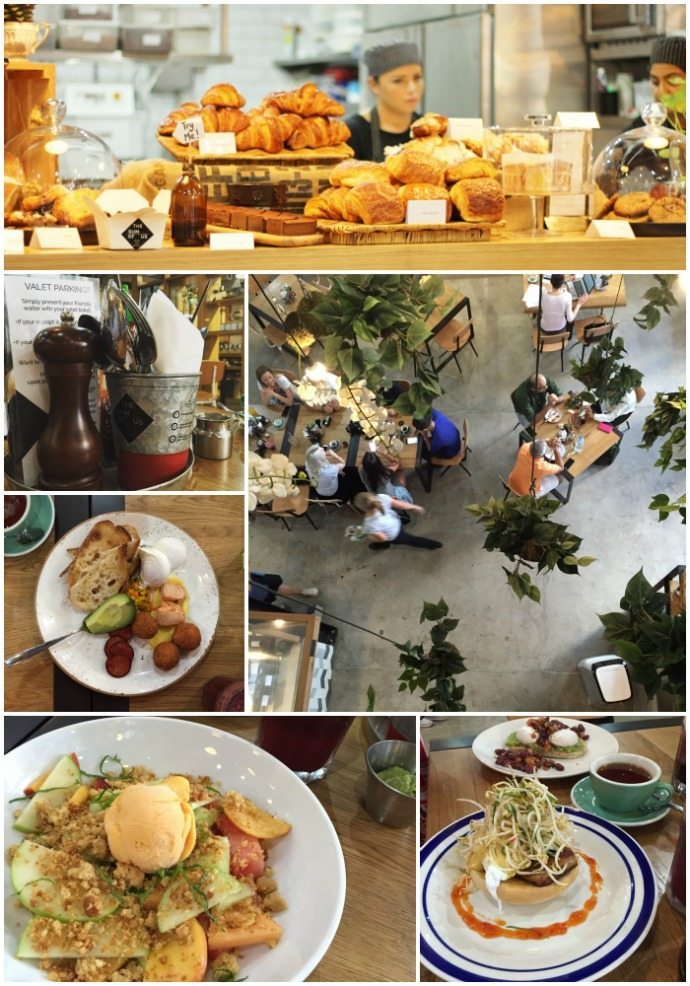 I had the dish on the lower left – a fruit salad crumble with a mango sorbet. Light, tasty, and relatively healthy!
The Sum of Us – Ground Floor, Burj Al Salam – Trade Centre – 6 6th Street open daily 8am – 10pm
High Tea Lunch at Fortnum and Mason
I love High Tea experiences. Yummy treats to eat, and one place to enjoy a high tea in Dubai is Fortnum and Mason (the only Fortnum and Mason outside of the UK).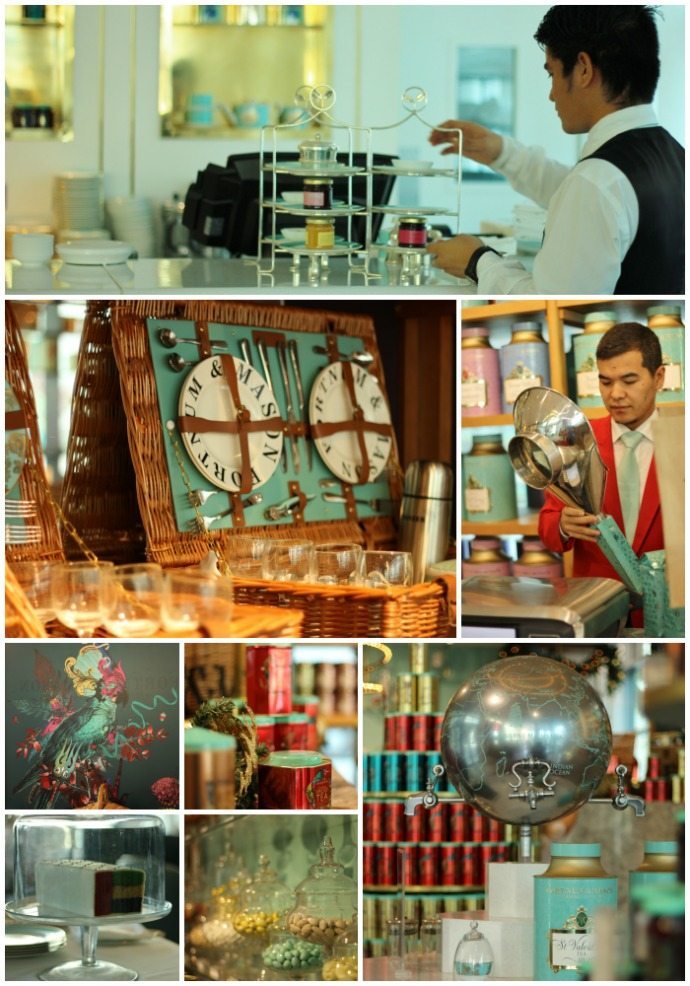 Before you go upstairs for your high tea experience (where you can either sit outside and enjoy lake views, or inside in air-conditioned comfort), take a moment to enjoy the Fortnum and Mason shop and all it's treats.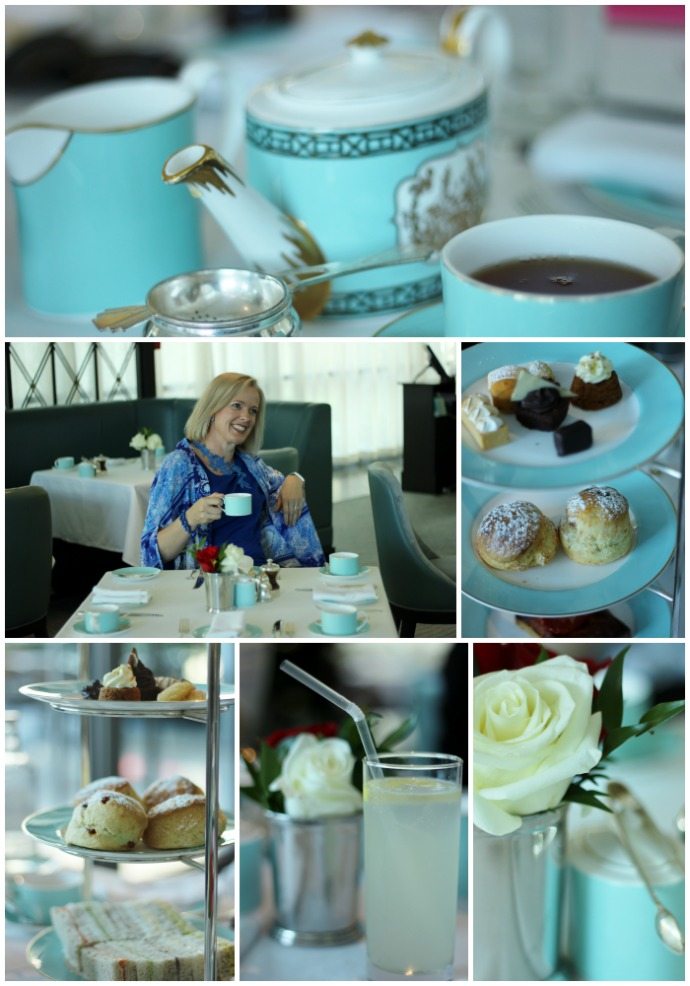 Once upstairs you can choose off the menu, from a la carte options to the more traditional high tea. The scones delicious, the tasty sandwiches and yummy little desert treats to finish off.
Fortum and Mason is located at Sheikh Mohammed Bin Rashid BoulevardDowntown Dubai – outside the Dubai Mall overlooking the Lake between the Dubai Mall and Address Downtown hotel. Open9am – 11pm daily
Friday Brunch at St Regis Dubai
Friday Brunch is not what we in the west think of as brunch (breakfast/lunch), it's a long lunch that you enjoy in particular on Friday. You see, Friday is the first day of the weekend in Dubai (their weekend is Friday/Saturday, not Saturday/Sunday), and traditionally many go out to enjoy a leisurely meal on a Friday with family or friends.
The St Regis Dubai had only been open for 10 days when we arrived, and we were treated not only to an amazing meal (more on that in a minute) but also a tour of the hotel which is truly sumptuous. There were amazing floral displays throughout the hotel.
Back to Friday Brunch. We ate in Brasserie Quartier restaurant (and the hotel boasts chef's who have won Michelin stars). The food was incredible. We were given a range of plates to share (brunch is often a buffet style meal in Dubai). From delicate carparccio of beef to the most delicious raspberry filled croissants. Salmon to salad as well as a range of tasty desert morsels to end the meal. Definitely an amazing gustatory experience!
St Regis Dubai – Brasserie Quartier restaurant – Al Habtoor City, Sheikh Zayed Road – Open 6.30am til 12am daily
Cocktails and bitesat 40Kong
High up in the sky is 40Kong Dubai. With views overlooking the city, Dubai glitterslike a magical field of fairy lights below you as you stand at the bar, or sit on the terrace at 40Kong.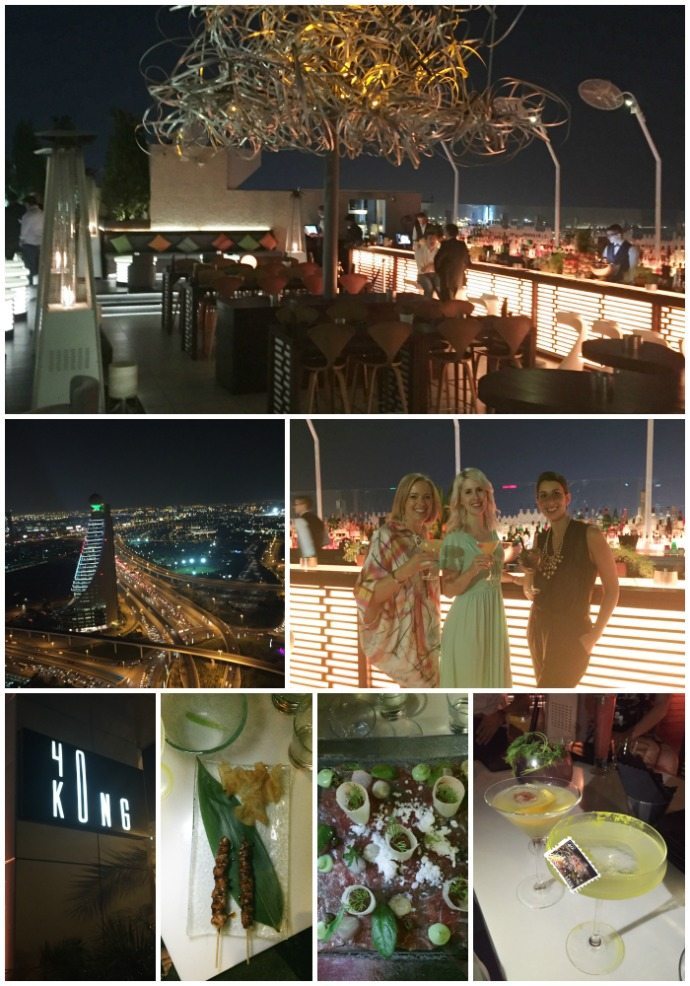 Enjoy cocktails, nibble on bite size portions of tasty platters, and enjoy a leisurely evening in this Dubai rooftop cocktail lounge and restaurant.
40Kong – One Sheikh Zayed Road Dubai – open 7pm – 3am daily – dress smart elegant
Dinner at Qbara
This was the venue for our last meal in Dubai, and it was a 15 course degustation experience. Many plates, all small portions and made for sharing with the table.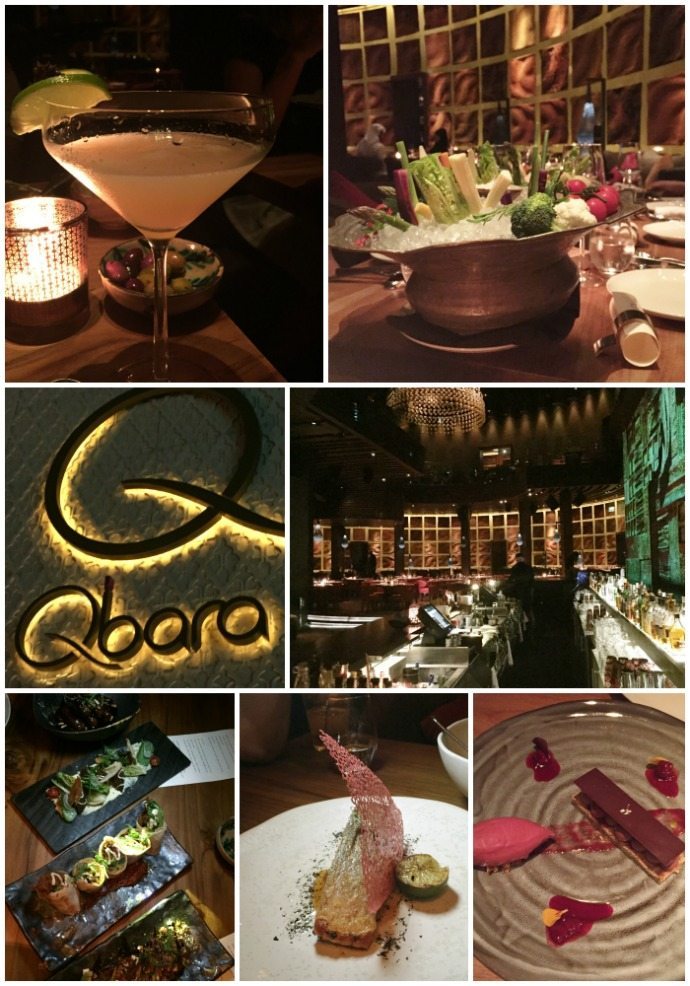 Qbara is everything you'd hope in a Middle Eastern fine dining restaurant. The interiors are warm and welcoming in a darkly romantic way. There are a few smaller rooms for larger parties or events as well as the main dining room which is sumptuously comfortable and inviting.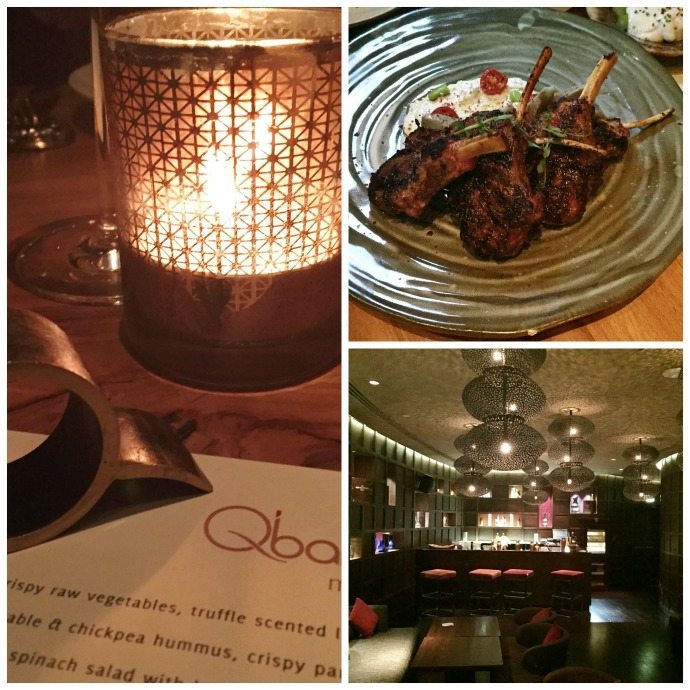 Qbara – Wafi Mall -Oud Metha Road, Wafi City – Open 6pm til late
This post is part of a Nuffnang native advertising series.