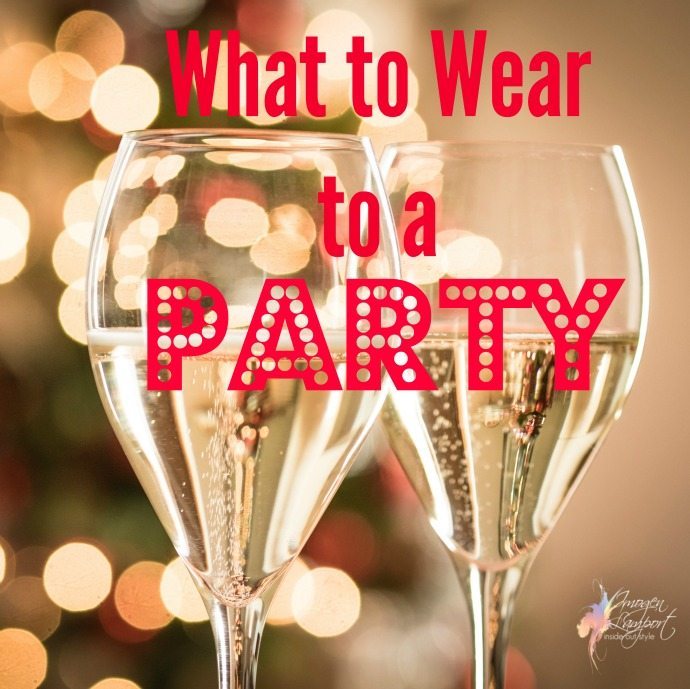 At the moment it's Christmas Party season.
Some are more formal, some more casual.
Some are for work functions.
Some are completely social.
So what to wear to a party? Here are some ideas for your next event.
What to Wear to a Formal Cocktail Function
If the dress code is cocktail or after 5 then this means dress up! Get out of your work clothes and make an effort. Something must sparkle or shine on your outfit. Cocktail dress codes generally mean a short dress (knee length, not floor length), and it's not as formal as black or white tie. But it's also not 'come as you are' in any way!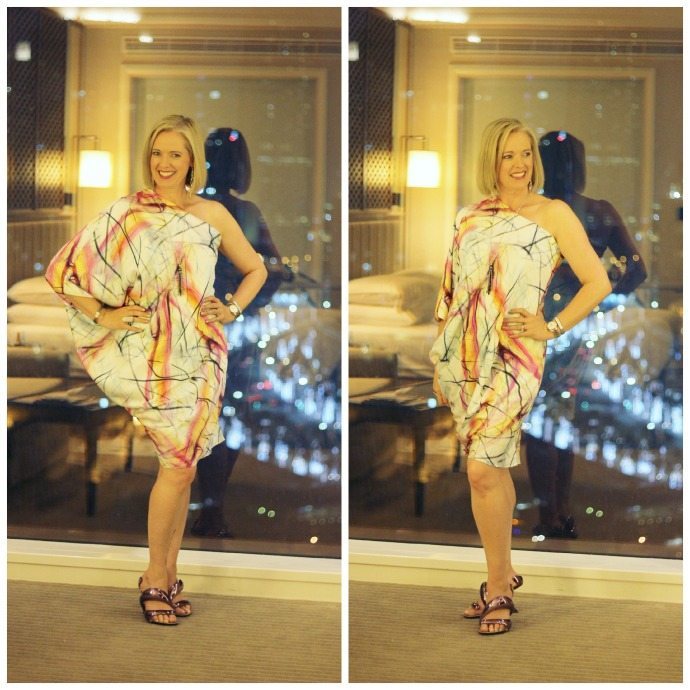 Here is an outfit I recently wore for a dressy night out in Dubai at 40 Kong. One shoulder is uncovered, which means the hem comes to the knee! The dress is from Australian label Charlie Brown, the jewellery from White Hot Jewellery and shoes are the Mojito by Julian Hakes.
Make sure your jewellery sparkles, this is the time to bring out the bling!
If it's a work function. Always remember that your bosses are there. People who may or may not choose to promote you, give you a pay rise, and have some sort of control over your future. Therefore, keep your outfit nice. Not too much skin showing. I know you may think that I'm being a party pooper when I say this, but I can tell you, from a bosses point-of-view (and I've been told this by many bosses), they are often shocked at what some of their employees think is appropriate for a work party, and once you have done damage, it's very hard to undo it. Remember what you choose to wear tells the world about your decision making process, and if what you wear looks "risky" then we will assume that you also make "risky" decisions in your work (and this could be truly detrimental to your career!). Below are a couple of posts to ensure that you don't make any foolish mistakes at your office Christmas Party.
What to wear to the office Christmas party
The rules for the office Christmas party
What to Wear to a Smart Dinner Party
Maybe it's a dinner, smart but not formal, well you could look at an option like this one.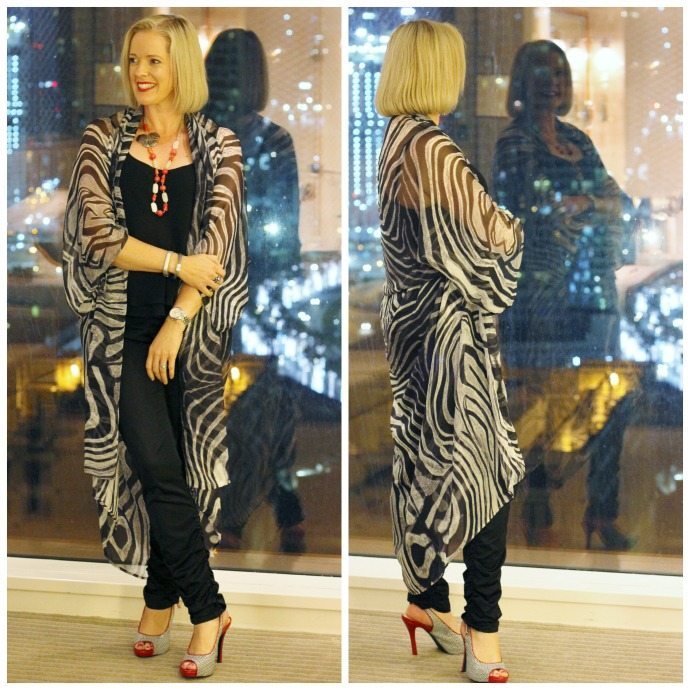 The slim fitting pants with the floaty kimono (made by the brilliant Alfia Galimova) and some contrasting beaded jewellery say smart, without being overly formal. The heels dress this up (and are from Scarletto's Shoes).
Alternatively, you could wear a wide leg pant or a knee length dress, tone down the jewellery as compared to your cocktail outfit!
A bolder lip colour also helps to take this from day to night.
What to Wear to a Drinks Party
Maybe it's a drinks party, at a restaurant or bar, not overly formal, but still celebratory. You could wear something that is dressy and smart but without being over the top. The addition of the velour shrug in this outfit plus the jewellery with some sparkle takes this from more casual to dressy without being overly formal.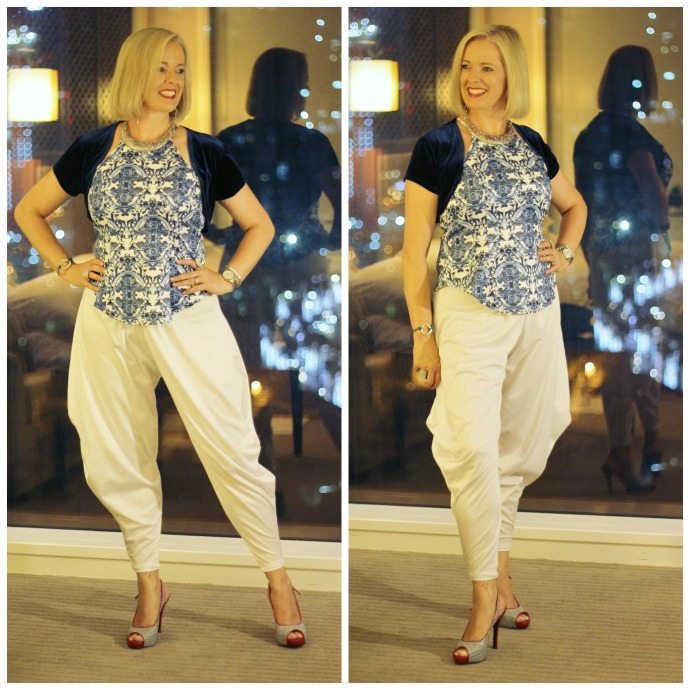 These pants I made (I cut a pattern from a pair that I already owned, I've seen that Motto do a very similar pant called the Paris Pant). Wearing a bracelet here from Uberkate Jewels. I love the shape of this top, how the hem is cut curved, which covers my tummy (after all the eating I've been doing at these Christmas events) but still gives me the illusion of a waist!
Still confused? Here are lots more outfit ideas on this blog post for your wedding or party event and different dress codes.