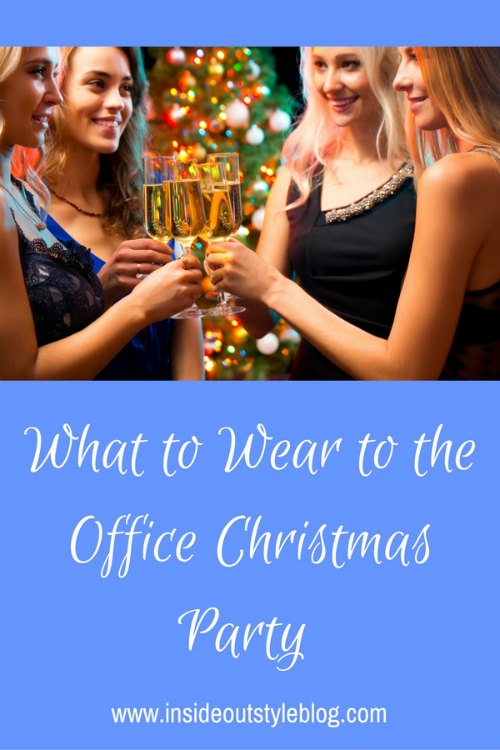 Christmas party season is upon us, and having spoke to employers at different times about this, and they do find this to be an issue as their employees turn up inappropriately dressed, I thought I'd do a quick post on what to wear to your office Christmas party.
What you need to remember is that this party is still a business function, it's not a get together with your friends or family. Your boss, and if they have one, their boss is there, and judgments are being made, whether you like it or not.
Yes you may be friends with your colleagues, but as your work is paying for it, you still have to respect that it is a work do, and that you need to behave as you would normally behave around your work colleagues. So careful, don't let the spirits go to your head!
Three Rules of Office Party (Work Function) Attire
1. Don't show too much skin. Too much cleavage, back, stomach or legs brings too much excitement, and that is not what is called for amongst colleagues. Sure you can wear that mini dress to the nightclub on the weekend with your friends, just don't wear it to anything work related.
2. Don't wear your business suit, it's OK to get dressed up, you don't have to stay safe, and boring all the time. If you don't have time to go home and change, consider adding a sparkly top to your dress trousers, and maybe a pair of glam sandals.
3. If there is a theme, of any sort, dress to it. Sure you may not choose to go 'black and white' to your friends's black and white party, but for a work function, remember, it means that you will be judged as 'not a team player' or 'lacking in imagination', something so simple can hold back your career prospects.
Show off your personality whilst remaining appropriate, that's the key to work party success!
Enjoy.