It's that time of year again when the office Christmas party is the order of the day. What are the rules you should remember, between imbibing the company punch?
The Rules for the Office Christmas Party
1. Remember, this is still your workplace/work colleagues, the rules of office etiquette still apply, don't over indulge, you may be too likely to embarrass yourself, something you may find hard to live down the next day, or could potentially ruin your chance of promotion.
2. Be careful what you wear, skimpy outfits are not appreciated by senior management and say to them that you lack good judgement, so therefore you are less likely to be promoted – if you can't make a good decision about what to wear to the office party, then what other bad decisions might you make? Now you may think I'm being a bit of a killjoy here, a bit over the top about telling you to dress more conservatively, but I'm telling you what your bosses tell me and what they wish you would understand!
3. Be classy, you will be remembered for that as much as others are remembered for their bad behaviour. Wear something that you'd be happy to wear around your future mother-in-law, this is not the time to bare all and flash too much cleavage, leg, stomach or back.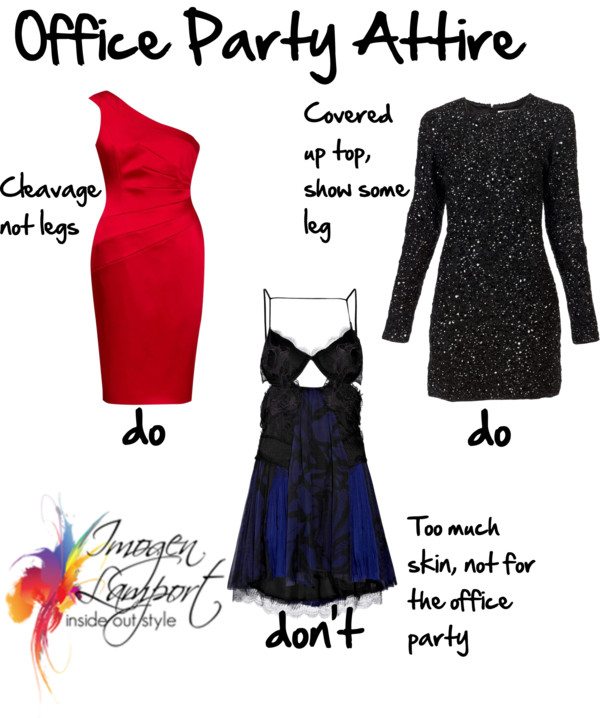 Don't forget, one body part at a time, if it's lower cut, it's longer hemmed, if it's thigh high, it covers your chest
Care to share your embarrassing office party moments?