Leather look leggings are a great staple for your wardrobe whether you're under or over 40. They create a more edgy look and a dressier feel than a plain knit legging.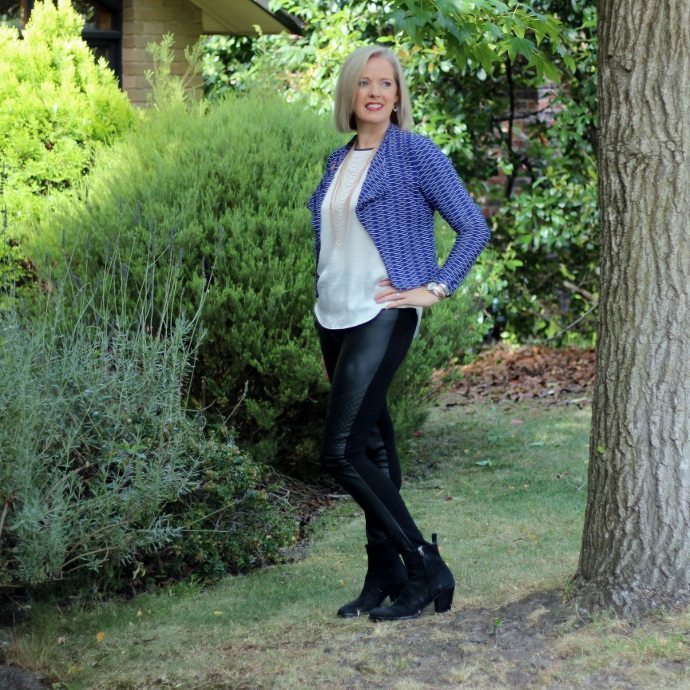 You can find them with a plain front, or with some pattern like these, which I thinks makes for a more interesting garment.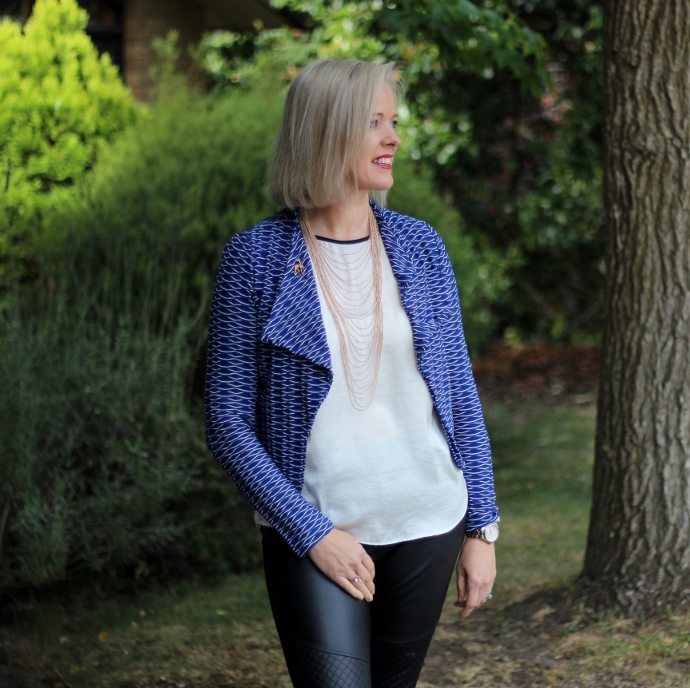 How to Style Leather Look Leggings
I think they work well with a chunky heel ankle bootie that fits fairly close to your ankle for a more uninterrupted line.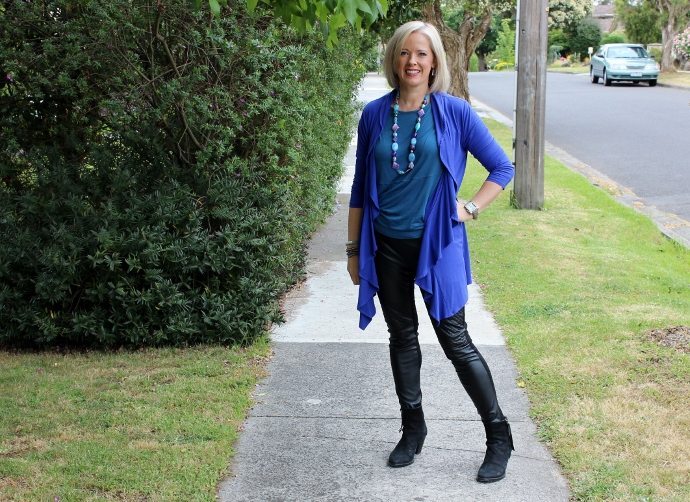 A long loose cardigan or jacket makes the outfit flow. Remember the principle of volume – only one voluminous garment at a time -so the longline cardigant or a loose tunic top work well with your slim fitting leather look leggings.

Further reading: