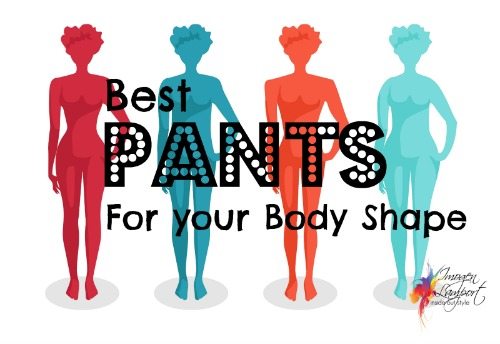 So when I'm talking pants here I'm not talking about your underpants (panties or knickers, whatever you call them). I'm talking the best shape of trousers for your body shape!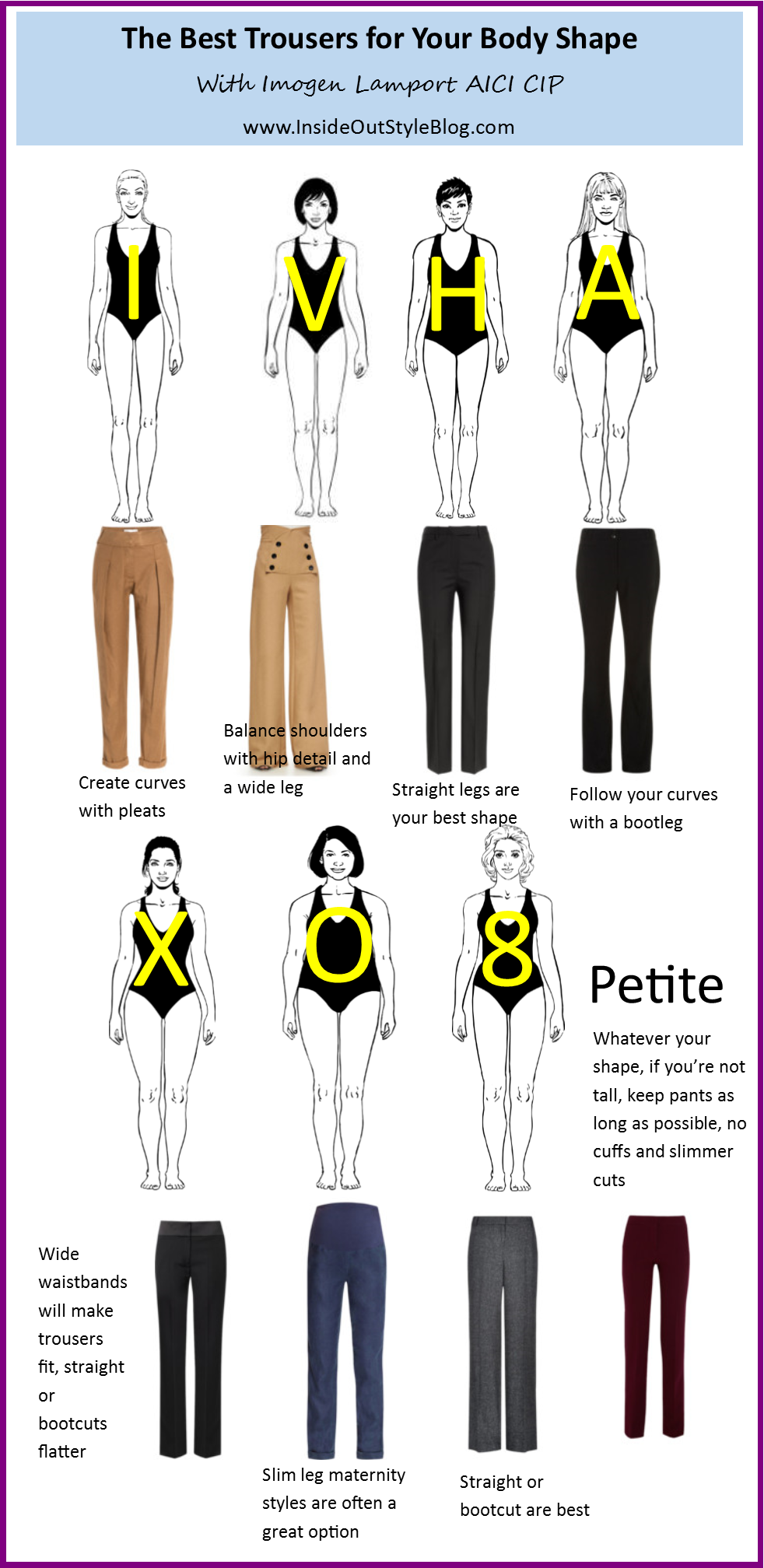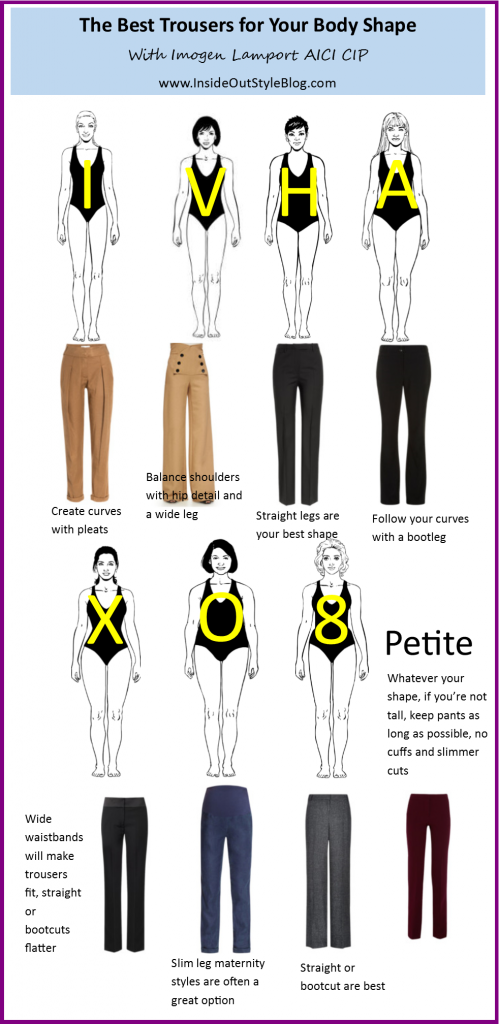 Best Shape of Trousers for Your Body Shape
I shape
You are straight and may describe your shape as boyish, so create some curves with pleats at the waist and hips, or hip detail. Wear light or patterned trousers if you like them!
V shape
You have broaders shoulders than hips, so balance your shoulders with a wide leg shape and add in hip detail if you want to make them look more curvaceous.
H shape
You have a similar width shoulders to hips but don't have a defined waist, so follow your shape with a straight leg pant. You may find fabrics with stretch fit you better as if you have a flat bottom you will get sagging fabric under the bottom (in fact, you may prefer to wear skirts and dresses or jeans with stretch and trousers are hard to fit).
A shape
Your hips/thighs are broader than your shoulders but you have a defined waist. Look for shapes that have a little bootcut or flare to balance your hips. Wear in a darker colour with a lighter coloured or patterned top to draw attention upwards. A wide waistband can be great to help you get a better fit. You may find that pants are hard to fit and that skirts are an easier option!
X shape
Your shoulders and hips are balanced and you have a defined waist. Styles with wide waistbands will make fitting easier, you may find that you have to have the waist on trousers taken in. Straight or bootcut or a little flare all suit.
O shape
Your tummy protrudes and is the widest feature on your upper body. You will find that slim leg styles are the most flattering as you can wear them with longer tunic tops and not look overwhelmed by fabric. Consider purchasing pants in the maternity section as they will have less fabric through the thighs and bottom, but not cut in at your waist. As you're wearing a longer top (and maternity styles have really improved in recent years) nobody will know that is your secret.
8 shape
Your hips and shoulders are fairly balanced with a defined waist, but you have the high 'shelf' hip. Again a wider waistband can help with fit issues, look for straight and trouser cut styles or a bootcut.
Petite
No matter what your shape, a slimmer leg and the longest length (without dragging on the ground) will flatter your stature and make your legs look longer. Too much fabric is your enemy, so be careful of the volume.
Further reading on Pants: