2. Repeat the Colours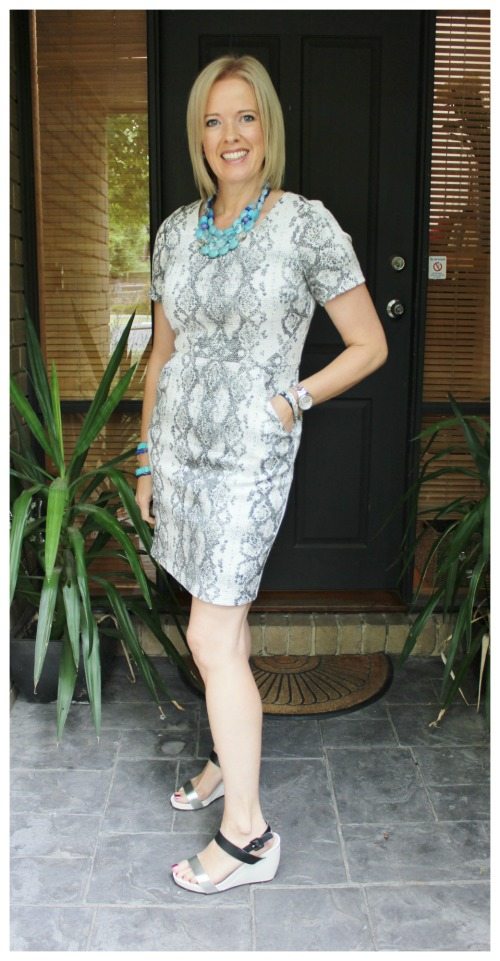 This black/grey and white snakeskin print dress works well with these (from Target people) wedge sandals.   I could have also worn some blue or turquoise shoes to match my accessories.

My shoes repeat the colour of my top (not perfectly but close enough).  These are from Clarks and I love them for their comfy shoes.