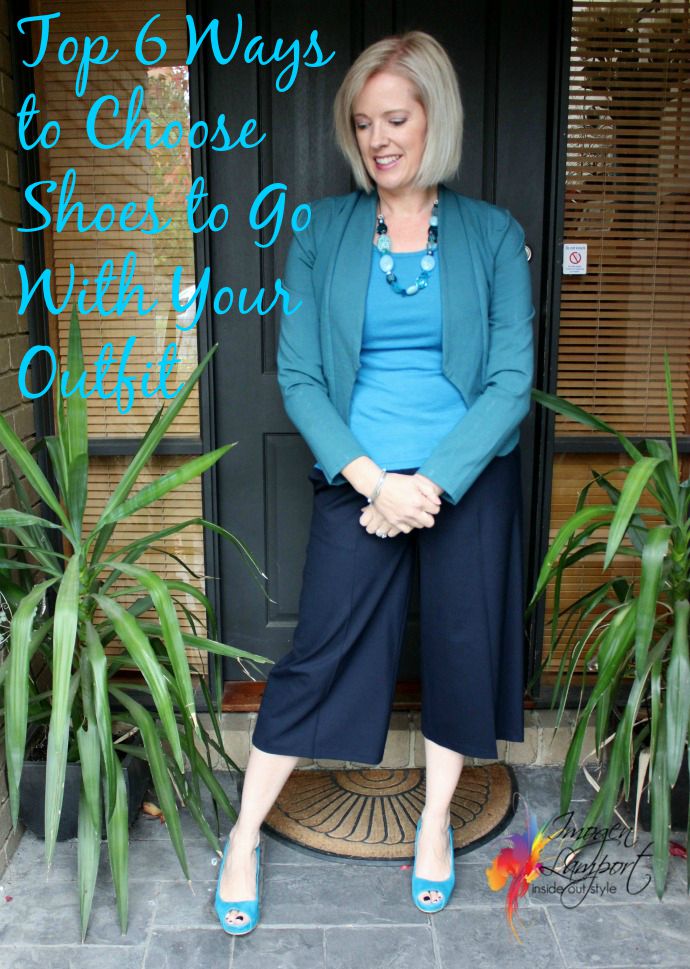 I was asked recently by a reader where I find my shoe collection from, and how I manage to find shoes to go with my outfits.
The reality is, my shoes have been collected over the past 20 years (or so), though I only keep those in a good state of repair. But don't despair, I've researched a range of flat or flatish and interesting shoes for you at the end of this post!
There is no one pair of shoes that is going to go with everything you own. Sometimes I do see people who have 3-5 pairs of shoes, and that's it. Sadly, these shoes will work with a few outfits, but they won't work with everything you own. You need to consider everything from the weight of the fabric, and therefore the weight and style of the shoe to the level of refinement, as well as colour, and form, pattern and shape. Here are 6 essentials to consider when choosing shoes to go with your outfit.
How to Choose Shoes to Go With Your Outfit
1. Match the Pattern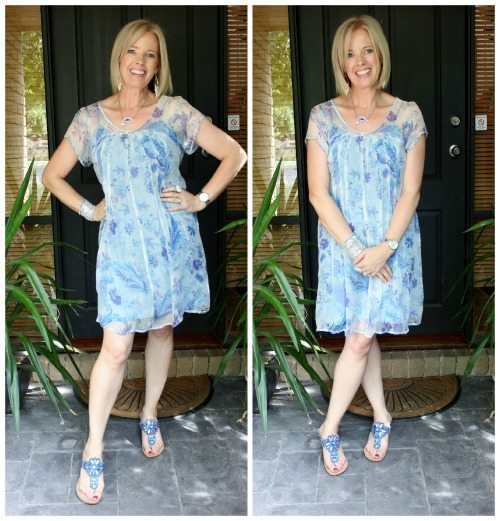 In this example I've matched the floral details and colours on the dress with this thong (yes that's what we call these sorts of flip flop/Sandal in Australia). It's a light floaty summery dress which needs a light shoe (nothing heavy or clunky)
2. Repeat the Colours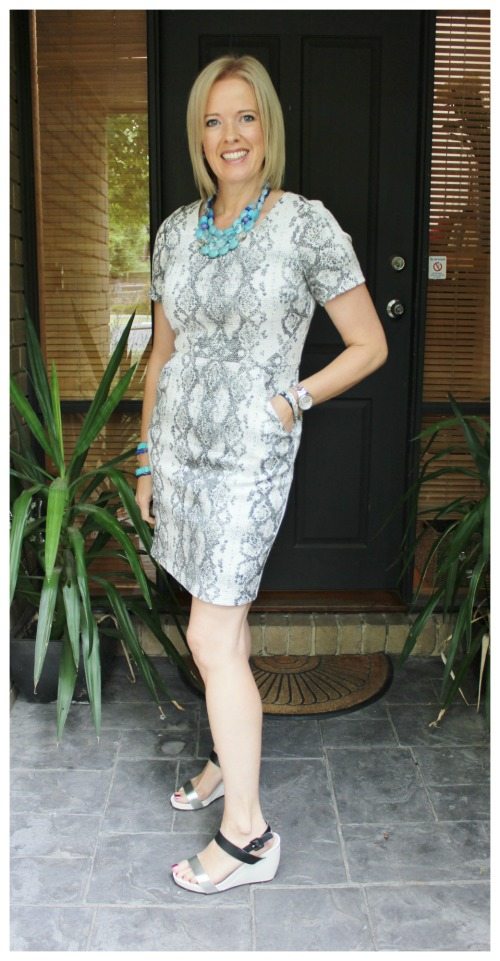 This black/grey and white snakeskin print dress works well with these (from Target people) wedge sandals. I could have also worn some blue or turquoise shoes to match my accessories.

My shoes repeat the colour of my top (not perfectly but close enough). These are from Clarks and I love them for their comfy shoes.
3. Match the Texture Element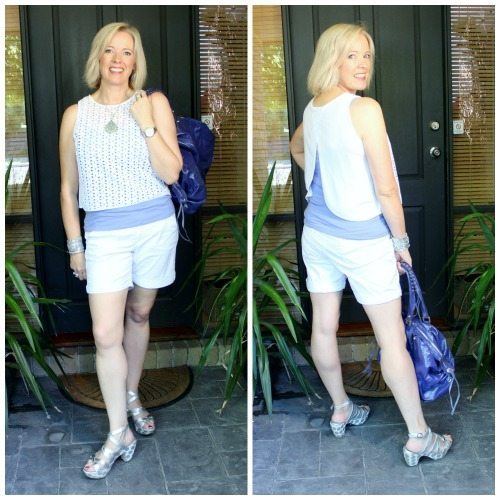 The spots on these shoes harmonise with the broderie Anglais texture of my white top, creating a relationship that works well. The stripes that the holes create also work well with the multiple straps on the shoes.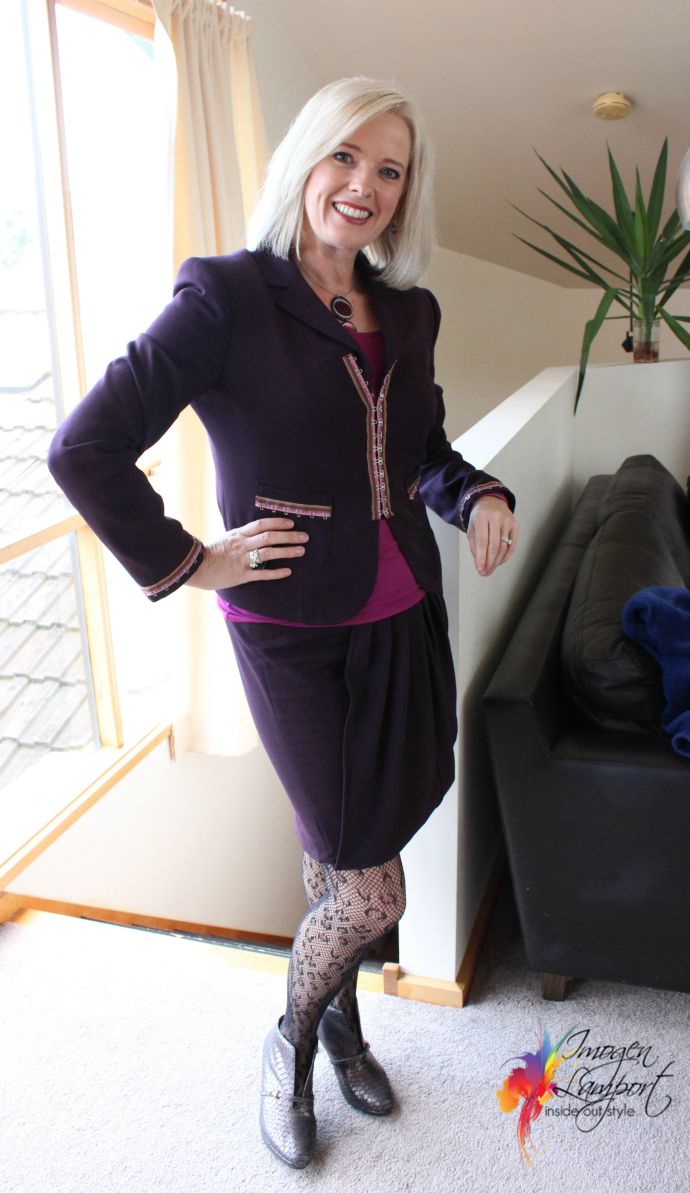 Here the snakeskin pattern relates to the fishnet tights, repeating the pattern. These boots were also from Clarks
4. Make Your Shoes the Hero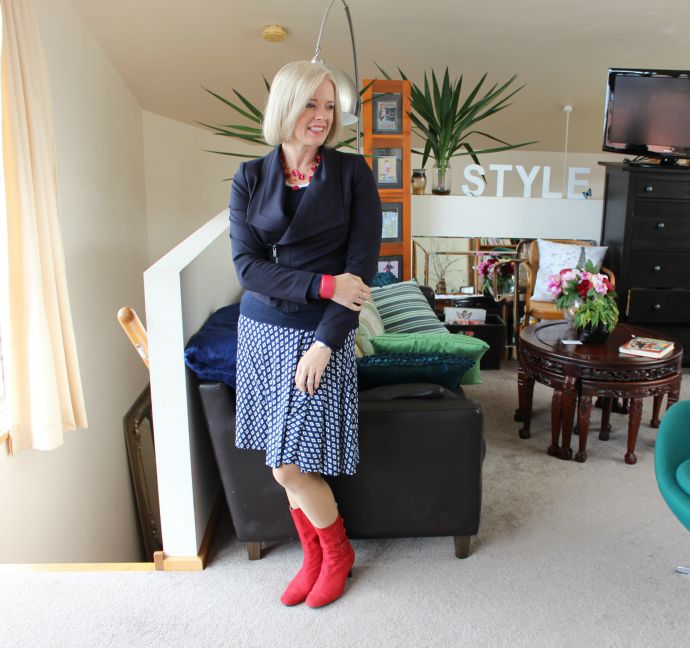 Sometimes you want to make your shoes the hero of your outfit, such as these red boots. Just remember to relate the colour to something else in your outfit so they make sense as a whole.
5. Relate them to Your Hair Colour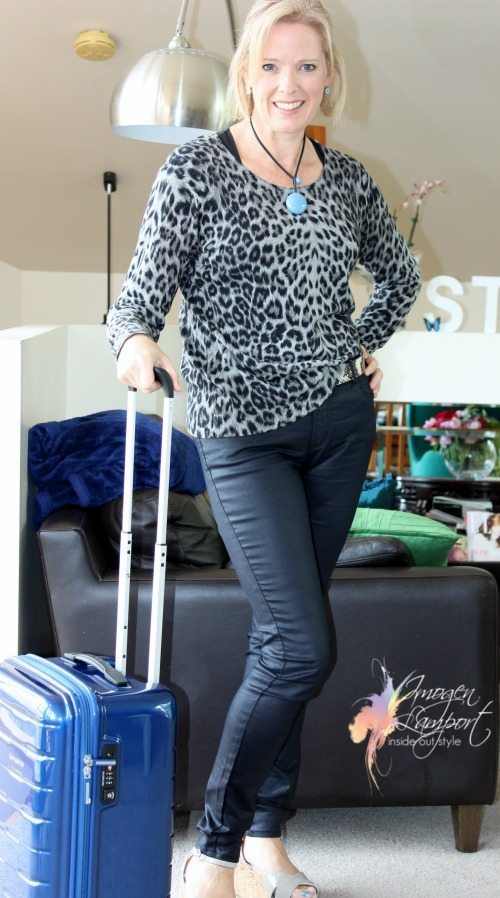 Wearing a shoe in a colour that relates to your hair colour is another way to create Visual Grouping. It has a top and tail effect which is harmonising and pleasant. (By the way, I got these shoes at an Op Shop).
Here are 7 more ways you can use visual grouping to match your shoes to your outfit.
6. Consider the Level of Refinement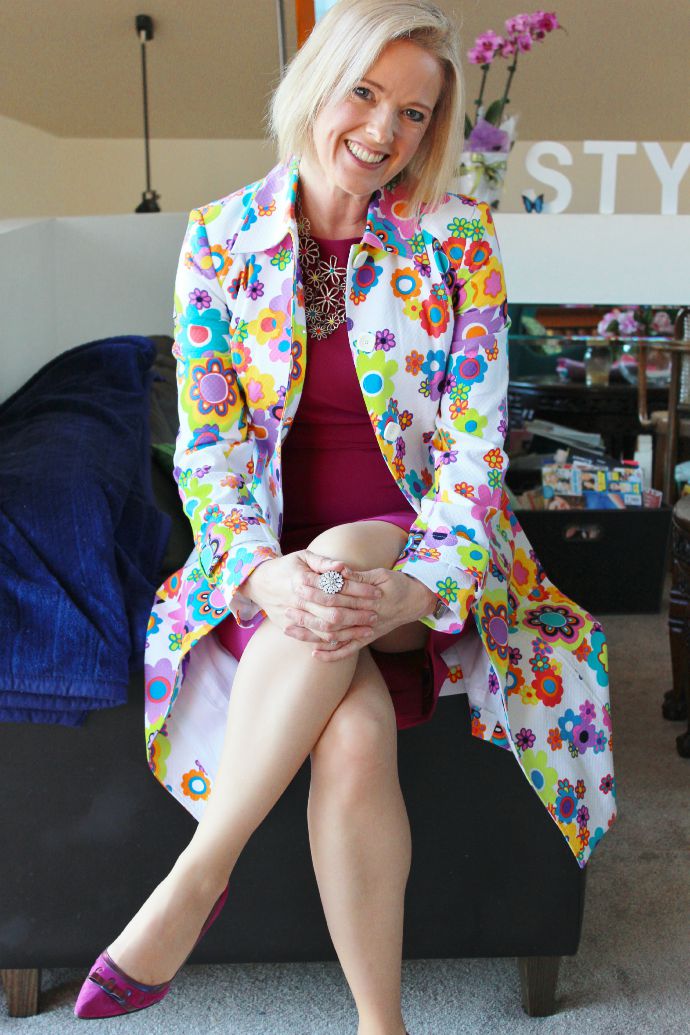 Level of Refinement is super important when choosing shoes. Dressy outfit requires a more refined shoe.
A casual outfit can take a more relaxed or chunky shoe such as these sneakers
Is your shoe wardrobe full of black and lacking in any other colours or filled with the same style? Then take a look at these beauties to give you some inspiration to expand your shoe horizons.
I'm sharing this outfit on Not Dressed as Lamb's Casual Outfits inspiration linkup.